When we were in grad school in the Garden State, we lived in an apartment in Central Jersey with a decently sized back yard and easy access to community gardens, but for some reason, I decided to wait until moving to Hong Kong to take up gardening on our two-by-six-foot little balcony. I'd love to have a grape vine someday, and maybe some tomatoes, but until then, I'm really happy with the big potted herb planters I've got going. Or, I should say, the potted herbs I was growing, until flying back to the US to visit family and leaving little scraggly mint/parsley/basil stubs behind. The week before leaving, I went a little crazy trying to use them up. I dried some mint, put fresh basil in everything, made lots of mint tea, and made an absurd amount of dolma. At the end of the week, I still had a lot of mint and basil, so I did the best thing I could think to do: sabzi khordan! I'll take any excuse to eat herbs by the fistful.
Sabzi khordan, a Persian classic, is simply a big plate of herbs and crunchy, fresh ingredients, which you can serve with feta and flatbread. It's easy, stunning, and delicious all at the same time, and I've recently been throwing it on top of a big sheet pan of baked feta for a fun change of pace.
I don't super reliably share Persian recipes on here, because it wasn't the primary food I grew up with at home, and my mind usually goes to Iraqi and Syrian food first. And since many Assyrians are from Iran, this year I've been trying to include more Persian recipes. I've been off to an okay start, with my favorite date frittata, and Persian love cake-inspired pop tarts. And now I'm so excited to be sharing this one, because it's one of my family's favorites. It actually reminds me of the way my grandmother describes the masgouf restaurants in Baghdad. They'd bring the fish out with lots of herbs, scallions, and radishes, and you'd pile as much as you want on top of the grilled fish, squeeze it with some lemon juice, and dig in. In either case, the lesson is the same: eat herbs in heaps and piles, not in sprinkles.
Print
sabzi khordan with baked feta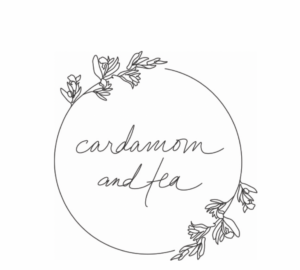 feta roasting technique inspired by Amanda Hesser at Food52
for a vegan version, see my whole roasted cauliflower
Prep Time:

10 minutes

Total Time:

20 minutes

Yield:

10 appetizer servings
12 oz

piece of feta (

340g

)

1 pint

cherry tomatoes, sliced in half (

300g

)
Extra virgin olive oil

2 teaspoons

apricot preserves or honey

1

bunch bunch basil, leaves only

1

bunch cilantro, leaves and small stems only

1

bunch watercress

1

small bunch whole chives

1

small handful mint leaves

3

or

4

radishes, sliced
flatbread for serving
Instructions
Preheat the oven to 400°F (205°C).
Line a sheet pan with parchment paper. Blot the feta dry, and place in the center of the sheet pan. Coat the feta with a little olive oil. Coat the tomato halves in a little more oil, and place them around the feta, cut-side-up.
Bake the feta and tomatoes for about 5 to 10 minutes, until the feta softens and starts to melt slightly. Remove from the oven and set it to broil. Brush the feta with the honey or apricot preserves (warm the preserves in the microwave for a few seconds if they aren't thin enough to brush), and place under the broiler for a couple more minutes to brown the top (keep a very close eye on it—it may only take 1-2 minutes, depending on your oven).
Remove from the oven once it's warmed through and brown on top. Let it sit at room temperature until the pan is no longer extremely hot, but while the feta is still warm (about 3 minutes). Top the pan with the basil, cilantro, watercress, chives, mint, and radishes. Lightly drizzle the herbs with olive oil. Serve immediately with flatbread, and encourage guests to eat a big heaping pile of herbs with every little bite of feta and tomato.
Notes
Note on cook time: I've made this with a few different broilers, and they all work very differently. If your broiler is weak and you leave it in longer to compensate, it will become crumbly, and if you broil it less, it will be gooey and spreadable. Either way is delicious, just different. If your broiler runs cold, you might need to bake it longer to get enough caramelization, or you can pull it out before it caramelizes if you don't want it to get crumbly. Use your discretion, and don't sweat it too much. But don't broil it longer than 5 minutes, even if it's not caramelizing, or it will dry out too much.
Note on herbs: Feel free to substitute your favorite leafy herbs, like dill, fennel fronds, fenugreek leaves, parsley, scallions, or tarragon.