When my grandparents got married in 1958, my grandmother moved from a village near Al Hasakah in north eastern Syria to Baghdad. During their first few years together in the city, before they had children, they would often go out with a big group of friends to the restaurants on Shara Sadoun, on the Tigris River. There, they would enjoy an Iraqi delicacy: masgouf.
At these restaurants, you'd select one of the freshly-caught catfish swimming around in a big tank. The cooks would bring your fish to the kitchen to clean it and prepare it. And then they would cook it with onions and tomatoes outside over an open fire, where you would sit and enjoy the view of the fire and the river. They would serve the masgouf with fresh green onions, radishes, and parsley.
Masgouf was a big part of their lives in Baghdad, since my great grandmother, Yemmah Ettie, would cook the dish for the whole family every Friday. When they came to Chicago, they stopped making it because they didn't have space to grill. But we've recently rediscovered masgouf and now make it all the time.
I've developed a recipe to explain the way my family makes masgouf, but you shouldn't let it limit your imagination or your own traditions. There are a lot of other equally delicious ways to prepare this dish. And not everyone makes masgouf exactly the same way. Some add garlic and tamarind to the topping, and many people cook the tomatoes and onions into a paste beforehand. My family keeps it simple with a fresh tomato, onion mixture that we grill on top of the fish.
The ingredients list is very flexible. While catfish, carp, and other freshwater fish are traditional, you can use whatever white, lean fish is available to you, such as tilapia, cod, or branzino (pictured here). You just want to avoid things like tuna or salmon. You can use either a whole fish or fillets—it doesn't make a difference. And check out the Monterey Bay Aquarium's guide to shopping for sustainable seafood to help prevent overfishing.
Feel free to use whatever kind of tomato, onion, or curry powder you have around the house. My family likes to use yellow curry powders that have a lot of turmeric and fenugreek seeds. But red spice blends like Lebnese seven spices or another baharat blend would work great too. And don't be ashamed of using a jar of generic yellow curry powder from the spice aisle of the supermarket. This is going to be good, no matter what.
Print
masgouf | Iraqi grilled fish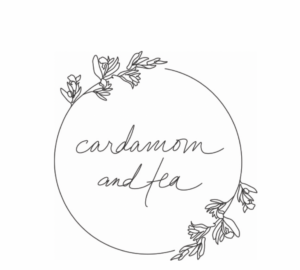 Prep Time:

30 minutes

Total Time:

1 hour

Yield:

2 servings (can easily be multiplied)
For the fish and marinade:
10 ounces

white, lean fish fillets, –or- a 16-ounce whole fish, cleaned and butterflied

1 tablespoon

lemon juice

1 1/2 teaspoons

curry powder

1/2 teaspoon

olive oil

1/8 teaspoon

salt (or to taste)
For the topping:
1/2 cup

large-diced tomatoes

2 tablespoons

thinly sliced red onions (fill a quarter cup halfway)

1 tablespoon

lemon juice

1 1/2 teaspoons

curry powder, divided into

1 teaspoon

and 1/2 teaspoon

1/2 teaspoon

olive oil

1/8 teaspoon

salt
Instructions
Pat the fish dry with paper towels, and place it in a large ziplock bag.
For the marinade: Add the lemon juice, curry powder, olive oil, and salt to the ziplock bag, seal the bag and mix everything around by squeezing the bag a few times. Refrigerate for at least 30 minutes (or up to 4 hours ahead if you want to make it ahead).
When you're ready to cook the fish, preheat the grill. If you're broiling, set the oven to broil 5 minutes before you're ready to cook (all broilers work a little differently, so pre-heating times will vary).
For the topping: Combine the diced tomatoes, sliced red onions, lemon juice, 1 teaspoon curry powder, olive oil, and salt.
Take the fish from the marinade, do not pat it dry, place it on a grill-safe tray (with a rim if you're using the broiler), and cover with the extra 1/2 teaspoon curry powder.
Top the fish with the tomato mixture and grill or broil until the fish is flaky. Cooking times vary, depending on how big your fish is and how hot your grill is, but you can count on at least 6 minutes.