Persian love cake is the most charming almond rose cake, with cardamom, citrus, and sometimes saffron. Last year, I fell for Yasmin Khan's, which is flavored with lemon zest, cardamom, and rosewater, and topped with a lemon glaze and edible petals and pistachios. It's a perfect occasion cake, but I recently wanted to make a shareable version. So I took inspiration from its flavors and ingredients, and made one of my childhood favorites: pop tarts! I guess I could've made these in the shape of half-moons or circles, and then called them hand pies instead. Whatever you want to call them, they're delicious, and perfect for sharing with all your loved ones this Valentine's Day.
The filling is made with strawberry rose jam, and the crust is a lemon and cardamom-scented almond meal pie dough. The almond meal soaks for a few minutes in one beaten egg, which hydrates it and makes it less gritty, just like in a perfect Persian love cake. And it's topped just like Yasmin's love cake, with a lemon rosewater glaze, ground pistachios, and rose petals.
A couple practical notes on the recipe, before I leave you to it:
the big question: should you cut your pop tarts before or after filling?
Most pop tart recipes have you cut little rectangles out, and then fill and paste them together. But I prefer filling them in one big sheet and then cutting them apart, kind of like ravioli. This gives them a much neater look, because the halves are cut together instead of fitting together later.
I've included instructions in the recipe, but it's a little more technically difficult than making them individually. So if you're not used to working with pastry, you could just make them individually instead, and they'll still turn out wonderfully.
how to crimp pop tarts
The crimping style I chose reminds me of Rabel Betshmuel's series of Assyrian patterns, but you can totally crimp them however you'd like. But if you want to recreate this look, here's how: After sealing the edges with a little bit of water, take a fork and press it into the four corners on a diagonal. Then go back and crimp the sides, without overlapping with the corners too much (just a little).
making these pop tarts gluten free
This recipe can be easily made to be gluten free. I tinkered with it, replacing all purpose flour with a gluten free one-to-one flour. But if you go this route, it's important to add a little less butter and a tiny bit more water. Gluten free flours are a bit more crumbly than wheat flour, and this adjustment gives the dough a better texture.
If you go gluten free, the dough will be a bit harder to work with, and they might turn out just a little more rustic. There's something very wabi-sabi about homemade pop tarts anyway, and no one wants to feel like they came from a foil packet in a cardboard box.
decorating with (or without) rose petals
You can find edible rose petals online, in tea shops, spice shops, and other specialty stores. But if you can't get your hands on rose petals, these are also super pretty with just pistachios. If you want to incorporate some pink without petals, you can mix a teeny tiny bit of pink food coloring with the glaze, and then sprinkle it with the pistachios. They look really lovely against a very light pastel shade.
Print
persian love pop tarts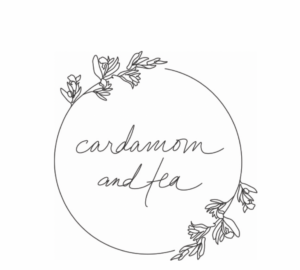 Prep Time:

40 minutes

Total Time:

1 hour 30 minutes

Yield:

8 pop tarts
1

large egg (

55g

)

1/2 cup

almond meal (

60g

) *

1 1/2 cups

flour (

200g

) **

1/2 teaspoon

salt

1

stick cold butter (

113g

), cut into 8 pieces

1/2 teaspoon

cardamom

1/2 teaspoon

lemon zest

2 tablespoons

sugar (

25g

)

2 tablespoons

cold water (or more, if needed)

1/2 cup

strawberry preserves (

160g

)

1

to

2

teaspoons rosewater (divided in half) ***

1 cup

powdered sugar (

110g

)

1 tablespoon

lemon juice
edible rose petals ****
finely chopped green pistachios
Instructions
Combine the egg with the almond meal, and let it soak for about 10 minutes while you prep everything.
Place the flour, salt, butter, cardamom, lemon zest, and sugar in a food processor with the blade attachment. Process until the butter is evenly distributed and there are a few tic-tac sized lumps left.
Add the egg/almond meal mixture, and pulse a few times to distribute.
Slowly drizzle in the cold water with the machine running, just until the dough starts to clump together. Squeeze some dough together in your hand to see if it will hold together. If it is still dry and crumbly, drizzle in a little more water at a time until it's pie dough consistency.
Divide in half, and shape each half into a flat square. Cover each with plastic, and refrigerate for about 30 minutes.
While the dough is chilling, combine the strawberry preserves with between 1/2 to 1 teaspoon of rosewater.
Once the dough is chilled, flour a work surface and roll the squares into 2 rectangles (about 9×12 inches, a little less than 1/8-inch thick). Use your rolling pin (gently roll it up onto the rolling pin) to carefully transfer one of the rectangles to a parchment-lined sheet pan.
Use a knife to score the surface of the dough without cutting all the way through: First, trace a border to block off the rough edges, outlining one big rectangle. Next, trace a grid to outline 8 smaller rectangles. Here's a visual for how to score and fill the first sheet:

In the center of each little traced rectangle, spoon about 1 tablespoon of strawberry-rosewater preserves. Spread the preserves out a little, leaving plenty of room for a border. Wet your finger and dab the borders to make sure the top will seal well.
Carefully place the second rolled out rectangle over the first, and try to make sure there aren't trapped air bubbles, and that you don't squish down the preserves. Press down around the edges of each rectangle.
Cut away the rough edges to give yourself a neat rectangle. Using the humps as guides, cut the dough into 8 equal rectangles. Separate them so they're about an inch apart on the sheet pan. Crimp the edges with a fork.
Preheat the oven to 425° F (218° C). While you're waiting on it, chill the pop tarts in the refrigerator (this helps them hold their shape). Once the oven is heated, bake for 10 to 12 minutes.
Let them cool on the parchment, and make the glaze while you're waiting. Combine the powdered sugar, lemon juice, and 1/2 to 1 teaspoon rosewater (again to taste, and use a little extra lemon juice or water if you only use 1/2 teaspoon). Mix until totally smooth. Feel free to thin with a couple drops of lemon juice, or thicken it with a couple spoonfuls of icing sugar.
Spoon some glaze over each pop tart, topping them with rose petals and pistachios as you go. It will take a couple hours to fully set and harden, and then they can be stored together and stacked, or served right away.
Notes
* You can make your own almond meal if you have blanched almonds. Simply grind them in a food processor until they are finely ground (but stop processing before they start clumping together and turn into almond butter).
** See the note above the recipe if you want to make this gluten free.
*** I've made a few different batches for friends, and everyone seems to prefer a different amount of rosewater. E.g., I prefer them will the full amount, and my husband prefers them with the smaller amount. It's up to your taste, and also the strength of your bottle of rosewater. Taste and adjust as you go.
**** See the note above the recipe about decorating these without rose petals.