Last week, I had the pleasure of baking for chef Mina Park's Cook for Syria dinner, organized by Dervla Louli, and hosted by House of Madison. My mom was born in Baghdad, where her father's family is from, but her mother's family is from north eastern Syria, and my grandmother spent the later part of her childhood on their family's farm near al-Hasakah, so it warmed my heart to be able to help raise money for this cause.
But why participate in Cook for Syria in particular? There are many ways to aid victims of the war, but I personally love Cook for Syria because it simultaneously raises money for children affected by the Syrian civil war, while also asking participants to experience a piece of Syrian culture. Perhaps eating a Syrian meal will make everyone more likely to contemplate the humanity of those who need their help, instead of resigning to apathy.
It was so wonderful of Mina to cook my recipe for baked tomato kufteh with zucchini, and so I thought I'd also share it with you here. If you love to cook and want to support the children of Syria, you should consider hosting your own Cook for Syria supper club for your friends and family—and please, please, don't psych yourself out of it! It could be a huge, elaborate event if that's your thing, but it could also be a small four-person night in. They have lots of great recipes on their website, or feel free to use one of mine from the recipe archives.
Not all of my recipes are Syrian, per se, since Assyrian and Syrian aren't the same thing. But there's some overlap, since many Assyrians live in or immigrated from Syria, plus there is a lot of overlap between our cuisines to begin with. But if you're unsure, I've included a roundup below, featuring recipes that have some connection to my family's time in Syria, as well as some of my favorites from around the web.
Cook for Syria resources and recipes
complete meal plans and resources
easy vegetarian meze with schedule, grocery list, and recipes
tips for hosting a Cook for Syria dinner
easy meze platter from the BBC
a meze platter from Saveur
dinner
muhammara
double-roasted baba ganoush
zucchini dolma
booshala
Jerusalem salad
vegan stuffed grape leaves
labneh
hummus
fattoush
tabbouleh
lentils and pasta (Yotam Ottolenghi and Sami Tamimi)
freekeh salad (Saima Khan)
kufteh (recipe below)
bread
dessert
kadeh
samawar chai
date ma'amoul
fruit salad with ice cream (Imad's Syrian Kitchen)
knafeh (Sandra Greiss and Amrita Langbour)
Print
baked kufteh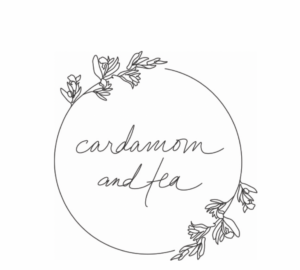 Prep Time:

15 minutes

Total Time:

50 minutes

Yield:

4 servings (16 meatballs)
1

pound ground chuck

1 teaspoon

salt, plus more to taste

10

grinds black pepper

1/4 cup

minced green onion, plus more for garnish

1/4 cup

minced parsley, plus more for garnish

1/2 cup

medium grain rice, rinsed

1/2 teaspoon

olive oil

1

14-ounce can diced tomatoes

1/4 cup

water

1

small 8-ounce zucchini
Instructions
Use your hands to mix together the ground beef, salt, black pepper, green onion, parsley, and rinsed rice, until everything is well-combined.
Shape the meat mixture into about 16 meatballs.
Spread the olive oil evenly over the bottom of an oven-proof 10-inch skillet (preferably nonstick or very well-seasoned cast iron, but stainless steel will also work).
Arrange the meatballs in 1 even layer in the skillet. Pour the diced tomatoes and water over the meatballs, cover, and place on the stove over medium-high heat. Once it comes to a boil, reduce heat to medium and simmer covered for 12 minutes. While the meatballs are simmering, preheat the oven to 450° F.
Once the meatballs have simmered, remove from heat and flip each one over. Add the zucchini to the pan, nesting it anywhere there is space between the meatballs. Bake uncovered in the 450° F oven for 10 minutes, flip the meatballs over once more, and bake uncovered for another 10 minutes.