When I first started baking bread about ten years ago, any flatbread I tried to make turned into pita. As it first started to bake, my naan always looked like it was making those perfect little air bubbles, until they all joined together into one monstrous bubble, which lifted the flat disc of dough into a perfectly spherical orb, balancing on a single point on the pizza stone. I eventually learned how to make all sorts of other kinds of flatbreads (including naan!), but I still feel like pita bread comes naturally. And the thing is, pita bread is really easy if you know a few tricks and use a good recipe.
While I had the opposite problem with baking other flatbreads, the biggest challenge with making homemade pita bread is getting it to form those huge pockets. But remember that if your pita doesn't pocket or looks weirdly lopsided, you've still got a really tasty flatbread! But if you really want to master the pocketed pita, all you have to do is use the right amount of water in the dough, knead it to form enough gluten, roll your dough to the right thinness, and let your pizza stone preheat in the oven.
Most pita recipes say that you should roll your dough out to about 1/4 inch, but this is the completely wrong thickness for pita bread. If you roll your dough to 1/4 inch thickness, you will end up with really adorably puffy, flat little loaves of bread (trust me, I measured). And if you roll your dough way too thin, it will quickly turn into something similar to lawash as it bakes. It turns out, 1/8 of an inch is the perfect thickness for pita. But if you don't get the right thickness, it isn't a tragedy—the bread will still be delicious. Use the crackers in fattoush, and simply slice the puffy breads in half once they cool. It's almost like a pocket!
You also want to make sure that you use a pizza stone, placed on the oven floor. Let it preheat in the oven, set to 500° F, until it's nice and hot. The instant heat from the pizza stone will help the pita start to puff up before it's cooked through. At 1 minute, it will have formed little bubbles, and by 2 minutes, the tiny bubbles will have joined together, forming one giant bubble throughout the whole loaf, before the bread starts to set and bake. You then continue to cook it for another 2 minutes, until it's cooked through, but still moist and chewy. If you don't have a pizza stone, you can just use a sheet pan in its place, or a cast iron skillet; the cast iron skillet will work better than the sheet pan, although you will have to bake one pita at a time. Just let the sheet pan or skillet preheat as if it were a stone, and throw the pita rounds directly onto it.
Finally, make sure that you use the right amount of flour and water. Since steam builds up and pushes the dough apart from itself while it bakes, if you don't the right amount of water, your pita will not pocket. That essentially means that you should use a sensible combination of following the recipe and your own intuition. Since different brands of flours are going to absorb water slightly differently, I ask you to start with 1 1/2 cups of water and then add 1/2 tablespoon at a time until your dough reaches the right consistency. When I make this recipe, I usually use only about 1/2 to 1 tablespoon more in addition to the 1 1/2 cups.
So what is the "right consistency"? The dough should be tacky, but not soupy. It should come together in a cohesive ball, but the surface shouldn't feel dry. Think: slightly tackier than a soft piece of gum 20 seconds after you start chewing it, rather than that same piece of gum an hour and a half later (i.e., a rubber ball). And again, if you get the proportions wrong, you'll still have homemade bread at the end of the day, and no one will ever judge you for that. Even if the bread dries out too much while it bakes, you can always use it in fattoush. And speaking of consistency, make sure you work your dough until it becomes smooth and elastic. Forming enough gluten is another important part of pocket formation. All of this is in the recipe below, so if you follow it, you should be able to make perfect pita with ease.
Print
pita bread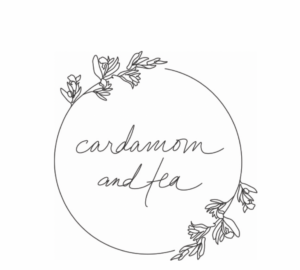 Prep Time:

40 minutes

Total Time:

3 hours

Yield:

8 pitas
2 teaspoons

active dry yeast (

7g

)

1 teaspoon

sugar (

5g

)

1 1/2 cups

lukewarm water (

350g

)

15 ounces

(approx.

3 cups

) white flour (

425g

)

3 ounces

(approx. 2/3 c) wheat flour (

85g

)

1 1/2 teaspoons

fine sea salt (

10g

)

1 tablespoon

olive oil (

15g

)
Instructions
Proof the active dry yeast with the sugar and 1 1/2 cups of the water until the water looks a little foamy on top (about 5-10 minutes).
Add the white flour, wheat flour, salt, and olive oil to a bowl (or the bowl of a stand mixer, if you plan to knead by machine).
Stir in the water/yeast/sugar mixture until the dough starts to come together. If the dough looks a little dry, gradually add a little more water, about 1/2 tablespoon at a time. The dough ball should not be too soupy or dry (somewhere in between is best). It should look a lot like store-bought pizza dough, but just a little stickier. If the dough is too wet, add a little more flour to compensate (about 2 tablespoons at a time).
Knead until the dough ball passes the window pane test. It should come together into an elastic ball that has a smooth surface (see dough photo above). Kneading should take about 5-15 minutes by machine with a dough hook, or 10-20 minutes by hand. Pay more attention to the dough's consistency than the time you've spent kneading.
Place the dough in a bowl, cover it, and let it rise at room temperature for about 1 hour and 15 minutes. It will rise noticeably. If it's a little chilly in your kitchen (e.g., below 67° F), you might need to let it rise for about 15 minutes longer.
Place a pizza stone (or sheet pan) on the oven floor, move the oven racks up and out of the way, so you can very easily access the pizza stone, and pre-heat the oven to 500° F (or its hottest setting).
Lightly flour a clean, food-safe work surface, divide the dough into 8 equal pieces, and shape each chunk into a round ball with a smooth surface.
Roll out each dough ball into a circle, about 7 or 8 inches in diameter, dusting the surface with more flour as needed. They should be 1/8 inch thick, which is very thin, but not paper-thin (see above photos). By the time you are done rolling the last disc, the first one will be ready to bake. They can be held at room temperature for about 20 minutes.
The oven will be ready to bake once it has reached 500° F and stayed there for about 5 to 10 minutes. This gives the pizza stone a chance to get really hot.
Throw 2 to 3 of the rolled-out discs onto the baking stone. Make sure they lay flat and are not touching. Bake for about 4 minutes. They'll puff up and slightly brown. Remove and cool (they'll start to deflate at room temperature). Repeat until all pitas are cooked