Hummus is sometimes dense, cakey, clumpy, heavy, gritty, and bland—a dreadful combination. You can hold a drab bowl of hummus upside down, like a Dairy Queen blizzard, and the kneaded brick of ground-up chickpeas will stay in the bowl, slowly growing cracks across the dry surface as it hovers, completely forgotten, over the party appetizer table. My family makes hummus for just about every party we go to or host, and there's never any left at the end of the night. There are a few easy tricks to making really good hummus.
I use a lot more lemon juice than you might think necessary. Most recipes call for just a couple tablespoons, which leads to a thick, bland, gritty paste instead of a zesty, tangy, smooth spread. Since it's served with pita bread or lawasha, hummus has got to be super flavorful to stand out.
I also use a bit more tahini than you might think. The tahini balances the tartness of the lemons and gives the chickpeas a lot more earthiness. A good amount of tahini and lemon juice make this hummus very dynamic and balanced.
I don't use a ton of garlic, just a medium clove, maybe two if you really love garlic. Extra garlic is not the way to make your hummus more flavorful. You don't want it to actually taste garlicky, but to have a subtle note of garlic.
I particularly love the way my mother and grandmother taught me to present hummus, which is both beautiful and functional. Hummus is often served in a bowl with some oil drizzled over it and some spices, but that's not the most efficient way to get a good amount of spices and olive oil with every bite. Instead, we spread it somewhat thinly over a plate or shallow bowl (about 1/2 to 1 inch thick), then dip the spoon over the surface to create indentations, which we fill with extra virgin olive oil and a dusting of spices. That way every bite is covered with the toppings. (See the above video for step-by-step instructions).
And speaking of toppings, there are so many tasty spices you can top your hummus with. There's za'atar for herby earthiness, paprika for piquancy, and sumac for extra tartness. If you don't have za'atar around, you can simply add a mixture of thyme, sumac, and sesame seeds. You can also sprinkle it with cayenne pepper, you can fill the center with red peppers, olives, capers, or preserved lemons—there are endless possibilities.
Print
zesty lemon hummus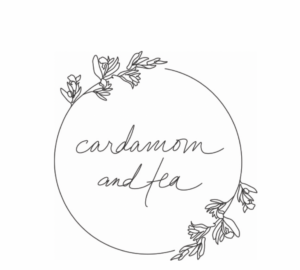 Prep Time:

15 minutes

Total Time:

15 minutes

Yield:

2 large plates of hummus
1

or 2 medium cloves of garlic (go easy on the garlic!)

2

15.5 ounce cans chickpeas, rinsed and drained *

1/2 cup

+ 2 tablespoons fresh lemon juice (about

2

to

3

lemons) **

1/2 cup

tahini
Salt to taste ***
Extra virgin olive oil for drizzling
For serving: pita bread (either store-bought or homemade), or whatever else you'd like to use for dipping (carrots, cucumbers, etc.)
Instructions
Chop or mash the garlic clove in a food processor or mortar and pestle.
Add the chickpeas and grind them until they look like a gritty paste.
Add the lemon juice and continue to process for a minute or two, until the hummus becomes smooth.
Add the tahini and process until combined.
Add a little salt, to taste, depending on how well the chickpeas have already been seasoned.
Spread half of the hummus in a thin, even layer on a plate (about 1/2 – 3/4 inch thick). Drag the back of a spoon across the surface, dipping the spoon into the hummus to create little pockets as you go. Moving in a spiral over the surface works well (see the video above this recipe).
Use the rest of the hummus for another plate, or keep it in the refrigerator or freezer for another time.
Drizzle with extra virgin olive oil and dust with herbs or spices.
Notes
* If you'd prefer to use dried chickpeas, check out my other hummus recipe for instructions.
** This hummus recipe is very lemony and vibrant. If you like less lemon, feel free to replace some amount of the lemon juice with an equal amount of water. For instance, replacing 2 tablespoons of lemon juice with an equal amount of water results in a less zesty, but still very tasty, hummus. Dusting it with something less sour than za'atar or sumac, like paprika, also keeps it on the mellow side.
*** Check the sodium content of the chickpeas you're using and taste before seasoning.