Last weekend, I made a small pot of prakhe (stuffed grape leaves) with my mom. Growing up, she would help her mother and grandmother make prakhe almost every weekend, and she's helped them make it many times since then. They started her with the easiest job, separating the grape leaves and draping them over the side of the bowl while they worked. And once she was allowed to stuff and roll the grape leaves, she was only allowed to put her amateur rolls in the big family pot, instead of the special pots for her uncles (although she would sneak her rolls into the special pots when her grandmother wasn't looking). She's certainly paid her dues, and so last weekend was her first time being the head cook.
While my family calls this dish prakhe, it's also known as yaprukh, warak dawali, warak enab, and many other names in other languages. And in most languages, including our own, "dolma" is a general category of stuffed leaves or stuffed vegetables, and not a particular dish. In Assyrian, we call the grape leaf versions of dolma "dolma't prakhe" or "prakhe" for short, and when the dolma is vegetarian, we call it "soma," because it's suitable for fasting.
So saying you like "dolma" is a little like saying you like dumplings—what kind of dumplings? In this case, what kind of dolma? Vegetarian or beef? Stuffed mixed vegetables, grape leaves, cabbage leaves, or cored apples? Spicy? Plain? Lemony? Herby? With raisins? Furthermore, from what region? Greek? Palestinian? Iraqi? Syrian? Lebanese? Serbian? Within these regions (and many more), the dish can vary from family to family, so even coming up with regional categories doesn't narrow it down enough. There's a whole world of dolma out there, and my family's prakhe't soma is my favorite.
This recipe for prakhe is in some ways very traditional and in some ways a little untraditional. To develop the recipe, I've used fresh grape leaves, which my mom and I foraged. If you have a reliably safe source of grape leaves, you can use them here, but otherwise, the kind that come from a jar will work too. If you're using the kind from a jar, you just need to make sure you rinse them first and use a little less salt, lemon juice, and oil in the recipe (taste a grape leaf to determine how you want to adjust the seasoning).
The filling is made with very traditional ingredients, although the addition of salsa might seem surprising. The thing is, all of the ingredients in salsa would otherwise go into the filling separately; but when you use prepared salsa, the garlic, spicy peppers, and tomato are already together in one delicious, convenient package, and it's nice to save a step in a recipe that is already very time-consuming, without sacrificing any quality. But if the idea of using something that isn't a "from scratch" ingredient irks you, feel free to make your own salsa out of stewed tomatoes, hot peppers, cilantro, citrus, garlic, and onion.
The most time consuming thing about this recipe is the rolling, but like many traditional dishes that involve a lot of rolling and stuffing (e.g., tamales, pasteles, joong/zongzi, etc.), it's best to get your whole family involved. If you're working with more than two people, you can circle a round table with the pot in the center and grape leaves and bowls of stuffing divided. Or you can start an assembly line, where the least experienced cooks separate the grape leaves and dole out the stuffing, and the more experienced cooks roll them and put them in the pot. Many hands make light work and you can quickly accomplish a double or triple batch if you pool your efforts. Put your phone away and just spend some time together cooking and talking.
Print
vegetarian stuffed grape leaves | prakhe't soma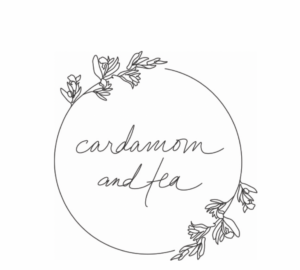 Prep Time:

1 1/2 hours

Total Time:

3 hours

Yield:

about 75 small rolls
For the filling:
3 tablespoons

olive oil

1

pound mushrooms, diced

3/4 cup

diced onion (

1

small onion)

1/2 teaspoon

kosher salt *

1 cup

minced parsley

3/4 cup

minced cilantro

1/2 cup

minced dill

1/2 cup

minced green onions

1 cup

uncooked medium grain rice, rinsed (for example, Calrose rice)

1 1/4 cups

spicy salsa **

1/2 cup

very finely chopped walnuts

2 tablespoons

cooled, melted unsalted butter or extra virgin olive oil

1/2 teaspoon

kosher salt, or to taste
To wrap and cook:
1 tablespoon

olive oil

1

peeled russet potato, in 1/4 inch slices
About

100

medium grape leaves ***

1 1/4 cups

boiling water

3/4 teaspoon

kosher salt

1 tablespoon

unsalted butter or extra virgin olive oil

1/2 cup

lemon juice
Instructions
To make the filling: Heat a skillet over medium-high heat for about 2 minutes. Add the olive oil, mushrooms, onion, and 1/2 teaspoon kosher salt and stir. Cook for about 10 minutes, stirring frequently, until the liquid has run from the mushrooms and evaporated, the onions have softened, and the mushrooms have shrunk significantly. Remove from heat.
Combine the parsley, cilantro, dill, green onions, medium grain rice, salsa, walnuts, melted butter/oil, and the other 1/2 teaspoon salt. Once it's slightly cooled, add the mushroom/onion mixture and stir to combine.
To wrap and cook: Coat the bottom of a 4-quart enameled dutch oven or stockpot with the olive oil, and then line it with the potatoes. (You may have a couple slices left over, depending on the width of your pot and size of your potato. Only make 1 layer).
Drape some of the grape leaves on the edge of the stuffing bowl, to get them ready to wrap.
Place a grape leaf flat on a cutting board, with the stem end pointing toward you, and the veiny side of the leaf facing up.
Roll the dolma like very small burritos (see the video above). Spoon about 1 tablespoon of filling near the stem of the grape leaf and roughly shape it into a sideways log, leaving a border around the sides. Wrap the stem-side up to cover about half of the filling, then fold the sides of the leaf in toward the center. Keeping the sides tucked in, roll the grape leaf away from you, putting a little pressure on it so that you end up with a snugly packed roll. The roll should be somewhat soft, but a little firm. It shouldn't feel like it's about to burst, but it should be fairly tightly packed.
Repeat with the remaining grape leaves and stuffing.
While you work, layer them over the potato slices, alternating the direction of the rolls whenever you start a new level.
Layer any remaining grape leaves over the top of the dolma (you should have about 25 left over, if you started with 100). Also feel free to add any clean leftover herb stems to the top of the grape leaves.
Add the 3/4 teaspoon of kosher salt and butter/oil to the boiling water and slowly pour over the grape leaves.
Take a ceramic heat-resistant plate and invert it over the dolma, gently pressing down to work out big air bubbles. It's ok if there is a gap between the plate and the sides of the pot.
Turn the heat to medium-high and bring the pot to a simmer. Once it is simmering, immediately reduce the heat to medium-low, cover, and continue to simmer for 20 minutes. Keep an ear out to make sure the prakhe isn't too dry. You should always hear water bubbling. If the bubbling suddenly stops, add 1/4 cup more water.
At the end of 20 minutes, add the lemon juice, cover, and continue to simmer for 25 minutes.
Once the 25 minutes have passed, keep the pot covered, remove from heat, and let it rest for at least 15 minutes.
Once you're ready to serve, either carefully invert the pot onto a plate (if you dare! For this, it's best to wait another 15 minutes) or serve it straight from the pot. If you're serving the prakhe to guests, remove the potatoes after inverting and save them for yourself for later. ****
Notes
* If you're using table salt or fine sea salt, use less than the recipe calls for. Kosher salt is coarser and less compact.
** Any tomato-based spicy salsa will do, except for fresh salsas like pico de gallo.
*** If you're using fresh grape leaves, this recipe will work just right. If you're using store-bought pickled grape leaves from a jar, hold back a little on the lemon and salt and be sure to rinse and dry them. If you're using frozen, make sure they're thawed ahead of time. If the grape leaves you've picked are on the small side, you'll need more of them. In this case, layer one more on top of the other, with the stems staggered about an inch apart, to form one long grape leaf. But if they're all medium, try to use the larger ones for stuffing, and the smaller ones to layer over the top. Make sure you prepare fresh grape leaves ahead of time.
**** The potatoes taste really good, although they look extremely ugly. They're just there to keep the delicate grape leaves on the bottom from scorching. They're a treat for the chef, not for the guests.