My grandparents had a cozy pre-war ranch house with a modest dining room, where we'd gather almost every weekend when I was a kid. A couple years after my grandfather passed away, my grandmother sold the house along with the dining room furniture, and as time goes on, the table grows bigger in my memory. When I think of it now, it fills the whole room, with just enough space for chairs to surround it. Every weekend, the big dining room table was laden with the food my grandmother cooked, and there was almost always a big bowl of fattoush, everyone's favorite salad.
I posted about fattoush a couple years ago, back when I first started blogging. My mom taught me how to make fattoush a long time ago, but I was new to recipe writing, and hadn't yet learned how to write streamlined instructions. Even today, I still tend to write on the long side, but I'm proud to say that these days my recipes are so much more efficient than they used to be (I mean, except for when I leave you with 4 paragraphs of footnotes…). So lately I've been revisiting old posts and giving them little makeovers.
Today, I'm sharing a new and improved recipe, which is a better attempt to explain how to make my family's favorite salad. I've tinkered with my recipe to make it much easier to shop for, make, and store. Most importantly, the dressing is now mixed up separately from the salad (with precise quantities), and then poured on right before serving, so you can mix up half and store the rest for later (or so you can meal prep the whole thing to make it ahead of time). I've also added measurements in grams at the end of each ingredient, in case you're not a fan of inexact measurements like "2 medium pitas." But either way, as long as you don't skimp on the sumac, it's hard to go wrong.
Print
my favorite fattoush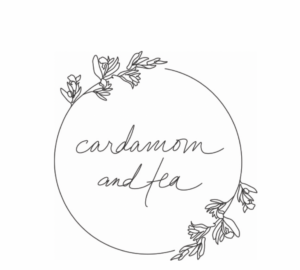 Total Time:

25 minutes

Yield:

10 side servings
2

medium pitas, cut into bite-sized triangles (

140 grams

)

1 tablespoon

neutral oil (

14 grams

)

3 tablespoons

sumac (

25 grams

)

1/4 cup

lemon juice (

61 grams

, from about 2 lemons)

1/4 cup

extra virgin olive oil (

55 grams

)

1/4 teaspoon

salt, or to taste

1/2 teaspoon

freshly ground black pepper

1

medium head of romaine, chopped (

375 grams

)

5

roma tomatoes, chopped (

325 grams

)

4

Persian cucumbers, chopped (

325 grams

)

1

large or 2 very small green bell peppers, chopped (

170 grams

after seeding)

1 1/4

loosely-packed cups coarsely chopped mint leaves (

15 grams

)

2

loosely-packed cups coarsely chopped parsley leaves (

20 grams

)

1/2

to

2/3

cup chopped green onions (

35 grams

)
Instructions
Preheat the oven to 350° F convection.*
Coat the pita triangles evenly in 1 tablespoon of neutral oil. Spread evenly on a sheet pan, salt to taste, and bake until golden brown (about 10 to 14 minutes, depending on the thickness of the pita).
Combine the sumac, lemon juice, extra virgin olive oil, salt, and pepper. Whisk, and set aside.
Spread out the chopped romaine in the bottom of a large salad bowl. Top with the tomatoes, cucumbers, green pepper, mint, parsley, and green onions. When you're ready to serve, whisk the dressing, top the salad with the dressing and pita chips, and toss everything together.
Notes
* If you don't have convection, no worries—it just might take a little longer for them to toast, and you might need to rotate the pan once halfway through to make sure they're browning evenly.
Storage
To store for less than a day: Make sure your herbs and veggies are well-dried before chopping with a sharp knife. Refrigerate the veggies and herbs in one sealed container, and the dressing in another. Store the toasted pita chips in a sealed container at room temperature once they've cooled down.
To store for a few days/for meal prep: Store as described above, but also refrigerate the herbs and green onions in another separate container, lined with a slightly damp paper towel (and seriously make sure you dry them well before chopping).