(jump to the manakish za'atar recipe)
If you know me through my blog, you might not know that I'm also a full-time PhD student and teacher. Though I teach and write about fourteenth century English poetry, I don't like to get too academic when I write about food on my blog. But this week, I had a few quick thoughts on language that I wanted to share.
When you're running an English language Middle Eastern food blog, transliterating words (or translating them from one alphabet into another) into English is a challenge. There's technically no single right way to transliterate words from Arabic or Assyrian, which is frustrating since one of my goals is to make my website searchable and standardized.
So when I was working on the post on lahm bi ajeen (Middle Eastern meat flatbread), I was trying to figure out how to spell the name, so I asked my mom. She immigrated to the United States when she was a kid, so while she used to speak Arabic when she was little, she mostly grew up speaking English and Assyrian, a vernacular Aramaic language, and no longer speaks Arabic.
She suggested spelling it "lakhma bi ajeen," because we assumed that the word lakhma must mean bread in Arabic, as it does in Assyrian. But when I did a quick search, I learned that, while lakhma means bread in Assyrian, lahm actually means meat in Arabic. So lakhma bi ajeen is like one of those funny portmanteaus that doesn't translate well from one language to another; in Assyrian, it essentially means "bread of the dough" instead of "meat of the dough."
But it turns out we weren't so far off base after all, since the two words are etymologically related. According to Stephan Guth, the word was originally used to generally refer to whatever food was the main substance of the meal, but the meaning of the word changed over time through semantic narrowing.
Narrowing is a linguistic phenomenon where words take on more specific meanings as time goes on. So in this case, the original word came to refer to two totally different foods in each language (meat in Arabic and bread in Assyrian). And so now whenever we Assyrians eat meat pies, we call them bread of the dough. Language is such a funny thing.
But since it's lahm-less flatbread, lakhm'it za'atar in Assyrian, or manakish za'atar in Arabic (also known as manaeesh), doesn't get into quite as much linguistic trouble as lahm bi ajeen. This flatbread is a really lovely meatless alternative, and it's especially good if you make your own za'atar, which is a lot easier than it sounds. Adding cheese is totally optional, but it makes this more of a main-course, instead of a mezze or a snack. There are a lot of wonderful variations—my cousin, Sourma, recently posted some beautiful photos of a trip she took to Furn Saj Bakery in LA. Feel free to check out their menu for some man'oushpiration. If you're looking for a menu featuring this recipe, check out my Cook for Syria supper club menu.
Print
za'atar flatbread | manakish za'atar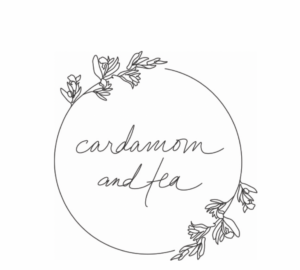 Yield:

4 small flatbreads
1/4 cup

extra virgin olive oil

1/4 cup

+

2 tablespoons

sumac-heavy za'atar
Salt, to taste (about 1/4 teaspoon)

1

pound pizza dough *
Semolina or cornmeal, for sprinkling
optional: 1 cup loosely packed crumbled feta (for all 4 pizzas)
optional, for serving: 1 1/2 cup combination of olives, diced tomatoes, and diced cucumbers, plus minced mint or parsley
Instructions
Place a pizza stone (or sheet pan) on the oven floor, move the oven racks up and out of the way, so you can easily access the pizza stone, and pre-heat the oven to 500° F.
Combine the olive oil and za'atar. Salt it to taste if you're using unseasoned za'atar.
Lightly flour a clean, food-safe work surface, use a knife or bench scraper to divide the dough into 4 equal pieces, and shape each chunk into a round ball.
Roll each dough ball into a circle, about 1/8 inch thick. To keep the round shape, rotate the disc about 90 degrees after each time you roll it out, and be sure to re-flour the surface every so often.
Sprinkle semolina or cornmeal on a pizza peel or thin cutting board. Place one dough disc on the cutting board. Top with about 1/4 of the za'atar mixture (about a heaping tablespoon) and spread it out using your fingers or the back of a spoon. Top with 1/4 cup of feta cheese, if using. Let it rest for about 5 to 10 minutes before it goes in the oven.
Once the oven has preheated, use a quick motion to move the pie from the pizza peel onto the pizza stone. Cook for about 5-8 minutes, until the edges start to brown and the bread is cooked through. The dough should be crispy and chewy, like really good brick oven pizza.
Repeat with the remaining 3 pies.
Notes
* If you're making your own dough, simply make this recipe for pizza dough. Divide it into 6 pieces, and you'll have 2 left over after using 4 for this recipe. Feel free to turn them into pita bread, or freeze them to make pizza another time.