Muhammara is a Syrian spread, which literally means "reddened" in Arabic. And it's not hard to see how it got its name. In a little while, bell peppers will be in season in temperate climates. And using high quality peppers makes muhammara turn a deep, dark shade of red. While it looks nice and shiny with a drizzle of olive oil, it looks even more dramatic with little puddles of maroon pomegranate molasses.
Before we dig in, there are just a few things to keep in mind to make sure your muhammara turns out super flavorfully. No one wants a bland dip!
How to make super flavorful muhammara
Deeply roasted peppers:
You begin most muhammara recipes (including this one) by roasting red peppers over a flame, which chars the skins and softens the interiors.
Once the skins have sufficiently charred, and the peppers have spent some time steaming, the burnt skins will easily slough off, and the pepper flesh will maintain the roasted flavor with just the tiniest bit of char clinging to it.
Toasted breadcrumbs and walnuts:
To add even more toasty flavor, my own personal technique is to pan-roast the walnuts and breadcrumbs before adding them to the dip. The cumin, likewise, gets toasted for just a few seconds to tone down its raw flavor and highlight its nuttiness. If you think you don't like cumin, I encourage you to try toasting it this way before cooking with it. It really makes a difference.
Add lots of pomegranate molasses and crushed red pepper
Pomegranate molasses is usually added to muhammara, because it's the perfect counterpoint to all that roasted flavor, and it's especially important in this one, since there's more roasted flavor than usual. It brings a lot of acidity and brightness, which also highlights the flavor of the peppers.
And the crushed red pepper is just the thing that always sends muhammara over the top.
There's so much going on with this dip: acid, heat, char, and toast. It's just right for spreading on pita bread, or serving with a dish that needs an extra something. Try it on some vegan pizza (manakish muhammara) or serve it with flatbread.
Print
muhammara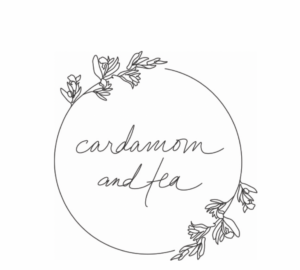 Prep Time:

30 minutes

Total Time:

1 hour

Yield:

about 2 cups
2

large or

3

small red bell peppers

1/2 cup

whole walnuts

1/4 cup

breadcrumbs (either homemade or store-bought)

1/2 teaspoon

ground cumin

2 tablespoons

pomegranate molasses

1 teaspoon

crushed red pepper (or to taste)

1 teaspoon

lemon juice

1/2 teaspoon

garlic powder (or substitute

1

small clove crushed garlic)

1/4 teaspoon

oregano

1/2 teaspoon

salt, or to taste
For garnish: extra virgin olive oil, pomegranate molasses, 1/2 teaspoon crushed red pepper
For serving: pita bread (either homemade or store-bought) or anything savory that needs more flavor
Instructions
Turn one or two gas stove burners to medium heat and place the red peppers directly over the grates. *
Cook the peppers, frequently rotating each as soon as one side becomes very charred. Cook until the peppers are somewhat soft and very charred (about 5 to 10 minutes total).
Immediately place the peppers in a glass container or bowl. Cover with a lid or plastic wrap and microwave for 30 seconds on high heat. Then use the residual heat to let the peppers slowly steam for 30 minutes to an hour.
While the peppers are steaming, pulse the walnuts in a food processor, until they're very finely chopped (be careful not to over-process).
Toast the walnuts and breadcrumbs together in a skillet over medium heat, stirring constantly, until they turn golden-brown, about 4 to 7 minutes. Stir in the cumin during the last 30 – 60 seconds of cooking. Remove from heat and set aside.
Once the peppers have steamed long enough (they should be soft and cool enough to handle), use a paper towel to rub away most of the charred skins. Tear the peppers open and discard the seeds, pith, stems, and any excess liquid that has collected.
Place the skinless, seeded red peppers in a food processor and only pulse 1 or 2 times to very coarsely chop the peppers. **
Add the walnut-breadcrumb mixture, pomegranate molasses, 1 teaspoon crushed red pepper, lemon juice, garlic powder, oregano, and salt, and pulse 2 to 3 more times just until everything forms a chunky paste. Do not purée.
Place the muhammara in a bowl and drizzle with olive oil or pomegranate molasses and sprinkle with more crushed red pepper.
Notes
* If you don't have a gas stove, you can use your oven's broiler or a grill, using the same method and checking frequently.
** If you don't have a food processor, you can easily do this by hand. Very coarsely chop the red peppers on a cutting board, add them to a bowl, and use a potato masher to combine the peppers with the rest of the ingredients. You could also use a mortar and pestle, as Ottolenghi suggests. It's harder to over-process by hand, but be careful to stop as soon as it turns into a chunky paste.