Tabbouleh has become so popular in the United States, it's easy to forget about all the other classic Middle Eastern salads. And that's a shame, because as much as I love tabbouleh (and I really do love it. I recently revisited classic tabbouleh and shared my recipe for ruby fennel tabbouleh, and later this summer, I'll introduce two more variations: tabbouleh verde and tabbouleh mergherita), there are many more Middle Eastern salads out there, some named and some unnamed.
Don't forget about classic fattoush (or my kale fattoush), beet salad, carrot salad, lentil salad, and many more (if it's something you could eat in a salad, then there's probably a Middle Eastern salad for it). But if I had to pick one that's really essential to most Middle Eastern cuisines, it would be Jerusalem salad. Israeli and Palestinian chefs, Yottam Ottolenghi and Sami Tamimi, explain this dish's ubiquity:
"It is impossible to count the number of cultures and subcultures residing in this city. Jerusalem is an intricate, convoluted mosaic of peoples. It is therefore very tempting to say there isn't such a thing as a local cuisine. However, if you take a step back and look at the greater picture, there are some typical elements that are easily identifiable in most local cuisines and crop up throughout the city. Everybody, absolutely everybody, uses chopped cucumber and tomatoes to create an Arab salad or an Israeli salad, depending on point of view."
Jerusalem salad is dead simple; you dice up cucumbers and tomatoes (with a few other veggies, depending on who's cooking), you dress it simply, and you serve it. But there's one small problem I've always had when making Jerusalem salad, which is moisture. These ingredients have a ton of water in them, and when you add salt and dressing, they start leaking that water everywhere, and after about 5 minutes, the dressing is completely watered down and your veggies are swimming in a sea of diluted lemon juice. You could add extra lemon juice to compensate, and just use a slotted spoon to serve it, or you could leave the salt out. But my favorite solution is to macerate the veggies with some salt for about an hour, strain them, and then dress the salad. The veggies maintain their crunch, but break down just the slightest bit, and the dressing stays in place and does its job effectively.
Print
jerusalem salad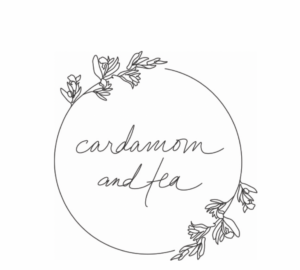 Prep Time:

20 minutes

Total Time:

1 hour 20 minutes

Yield:

6 servings
5 Persian cucumbers
1 yellow or orange bell pepper (can substitute red or green)
5 roma tomatoes
1/2 teaspoon fine sea salt
1/4 cup minced red onions (from about 1/4 of a medium onion)
3 tablespoons extra virgin olive oil
The juice of 1 lemon
3 tablespoons finely minced parsley, divided into 2 tablespoons and 1 tablespoon
More salt to taste (optional)
Instructions
Small dice the cucumbers, bell pepper, and tomatoes, and combine in a big serving bowl.
Toss together with the sea salt and refrigerate for an hour.
After an hour has gone by, strain the salad through a fine mesh colander, discarding the liquid. Do not press the salad against the colander, but gently shake the colander a few times to drain away the excess liquid. *
Place the salad back in the bowl, add the red onion, extra virgin olive oil, lemon juice, 2 tablespoons minced parsley, and more salt to taste (optional), and toss to coat.
Garnish with the 1 tablespoon minced parsley.
Notes
* To make ahead, strain the salad after an hour, store in the refrigerator for up to 6 hours, and then strain again right before dressing and serving. You can even do this a day ahead of time, but the vegetables will soften significantly and the texture of the final dish will be very different.
If you're looking for a variation on this salad, try my recipe for watermelon Jerusalem salad, which is prepared in much the same way. I've also got a lovely recipe for Jerusalem salad pico de gallo.