samawar zardi
metoula jeldi
gu bakshat duwardi
gu libbee dardi
quickly prepare
the yellow samawar
in a garden of flowers
for my heart full of sadness
– Assyrian folk song
Assyrians normally serve tea in a samawar for big groups or for formal occasions. You fill a huge, golden samawar's core with hot coals, then you fill the container around the core with water, and you steep an extra strong batch of tea in a little teapot, which you keep warm on top of the samawar. To serve, each guest pours some concentrated tea from the teapot into a clear glass, and then tops it off with hot water from the samawar. But even for smaller, casual groups, we still serve tea in a less elaborate stove-top samawar, or simply samawar-style with a teapot and a kettle.
This tradition was originally adopted from Russian tea culture by the Persian empire, and has since become an important part of many Middle Eastern cuisines. Some, including Assyrians, have also adopted the Russian tradition of holding a sugar cube in their mouth while sipping tea. In Assyrian, we call the sugar cubes sheekar shlama, or peaceful sugar, and we call the tradition chai shlama, or peaceful tea. These sugar cubes (which are different from the kind that dissolve immediately) are available in most Middle Eastern markets, or you can simply use your favorite hard candy.
My favorite thing about both of these traditions is that they give everyone a chance to decide exactly how they would like to enjoy their tea. Customization is my favorite trick for entertaining, because no matter how beautiful and elaborate a dinner you plate, guests will always enjoy their food so much more when they get to somehow customize their own plate. The same is true for tea. The samawar method allows people to choose their precise tea strength, and the sheekar shlama allows people to have immediate control over the way sugar gets dissolved and enjoyed. 
Print
samovar tea | samawar it chai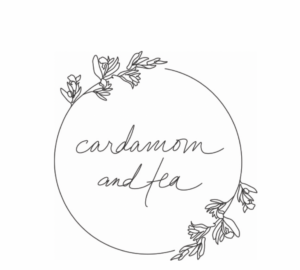 Total Time:

15 minutes

Yield:

12 cups of tea
1/3 cup black loose leaf tea
1 teapot
12 cups water (divided into 4 cups and 8 cups)
1 tea kettle
Hard candies for serving
1 small mesh strainer *
Clear heat-proof glasses, if you have them
Instructions
Place the loose leaf tea in the teapot.
Bring 4 cups of water to a boil in a kettle, and then immediately pour the hot water over the tea leaves in the teapot. Let the tea steep for at least 10 to 15 minutes.
While the tea is steeping, bring 8 more cups of water to a boil.
Once the water reaches a boil and the tea has steeped, serve the kettle, teapot, and candies to your guests.
Instruct your guests to do the following:

Use the mesh strainer to pour some of the tea concentrate from the teapot (depending on how strong you want your tea).
Top your glass off with water from the kettle.
If you would like sugar with your tea, keep a candy in your mouth while you drink the tea.
Notes
* Feel free to skip the strainer if you don't mind the leaves. Most of them will stay in the teapot if you pour slowly, and the whatever makes it out will settle to the bottom of your glass.