The other day, I realized that I hadn't shared a vegan recipe here since May! I haven't kept a vegetarian diet in quite a while, but skipping meat has always been kind of my default. So I can't believe it's been so long since I shared one of my favorite vegan recipes with you guys: this Assyrian vegan biryani!
So whether you're strictly vegan or just looking for some "meatless Monday" inspiration, I hope you enjoy this vegan biryani. It's inspired by my cousin Maryam's chicken biryani, but I use a sheet pan roasting method, which turns it into way more of a weeknight staple than a special occasion showstopper. Some of you might notice how different this is from classic South Asian versions of biryani, and while the answer as to "why" is a bit complicated, the main difference is in the technique, with Iraqi/Assyrian/Armenian/Persian biryanis tending to have more roasted/fried flavors, rather than more melded, blended flavors. In either case, the idea of layering is key (whether layering flavors or layering ingredients).
To veganize it, I use chickpeas instead of chicken. It's a simple substitution that's as easy as swapping out a few letters. Since it's a bit on the carby side, it goes particularly great with a big heap of garlicky sautéed greens.
Print
vegan biryani (Assyrian)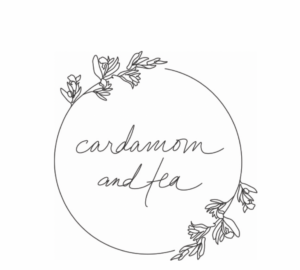 Prep Time:

25 minutes

Total Time:

40 minutes

Yield:

5 or 6 servings as a main, or more as a side
for the rice:
1 1/2 tablespoons

olive oil (

20g

)

2 teaspoons

of spice mix (below)

1 1/4 cups

basmati rice (

215g

), rinsed until the water runs clear

1 2/3 cups

water (

390g

)

3/4 teaspoon

salt (or to taste)
for the roasted veggies:
1 tablespoon

+ 2 teaspoons spice mix (see note*)

2 tablespoons

olive oil (

25g

)
Salt, to taste

2

medium gold potatoes, cut into 1/4-inch  wedges (

400g

)

1/2

medium onion, sliced (

115g

)
One

14

-oz can chickpeas (

400g

), rinsed and strained

1 cup

frozen peas (

120g

)

1/4 cup

raisins (either black raisins or sultanas) (

40g

)

1/4 cup

pine nuts or almonds (

30g

)
Instructions
Preheat the oven to 475°F convection (245°C).
Once you have all the above ingredients prepped, start the rice. Place the 1 1/2 tablespoons oil in a large saucepan over medium heat. Once it's heated for a couple minutes, add the 2 teaspoons of spice mix, and stir together for 1 minute to temper.
Add the rice and stir to evenly coat it in the oil/spices. Add the water and salt, give it another stir, and increase heat to high. Once it comes to a boil, cover, and immediately reduce to low. Set a timer for 14 minutes, and leave it covered on low heat while it cooks (no peeking, and definitely no stirring). Once 14 minutes have passed, remove from heat and leave the lid on. Let it rest covered for at least 15 minutes (up to 30). Once it's ready, fluff it before plating.
While the rice is cooking, get the veggies going: combine the 1 tablespoon + 2 teaspoons of spice mix with the 2 tablespoons olive oil, and about 3/4 teaspoon salt (or to taste). Place the potatoes, onions, chickpeas, and peas on a sheet pan, and pour the spice mix over them. Use your hands to evenly coat everything in the spice mix.
Roast for about 20 minutes total, until the potatoes are done and everything is golden brown. About 2 minutes before the veggies are ready to come out of the oven, coat the raisins and pine nuts in a tiny bit of oil, and sprinkle them on the veggies to let them roast for just a couple minutes.
Fluff the rice, place on a serving plate, and top with the roasted veggies.
Notes
*biryani spice blend:
1 tablespoon paprika (7g)
1 tablespoon yellow curry powder (7g)
1 teaspoon crushed red pepper (2g, or less if you don't like spice)
Combine, then divide into 2 teaspoons (4g) for the rice and 1 tablespoon + 2 teaspoons (12g) for the veggies.