I know that these days everyone is looking for the next thirty-minute meal, but every once in a while (with Mother's Day right around the corner), it's nice to have a genuine showstopper up your sleeve. I won't lie, biryani isn't easy, but it gives back every ounce of work you put into it, with several layers of perfectly seasoned steamed rice, veggies, and lots more good stuff. [edit: for an even easier version, try my weeknight biryani]
Last month, my cousin Maryam generously taught me how she makes her fabulous biryani. Maryam's Assyrian-Armenian family has roots in Iran and Iraq, so their cuisine includes Persian and Iraqi dishes like biryani. And because biryani is the kind of thing that everyone makes very differently (not just from region to region, but from family to family, and even from person to person), Maryam taught me about her own personal philosophy of biryani and her own particular cooking techniques. The key to Maryam's biryani is layering.
First, you should carefully season each layer as you go. Everything in this dish becomes super flavorful because of the time you take seasoning every single element. Instead of just dusting everything in spices right before serving, the spices temper in the oil and infuse everything with really deep, intense flavors. You should taste things as you cook, and then taste them before you assemble everything to adjust the seasonings to your own preference. This advice is helpful for most cooking, but it's especially important with biryani. By doing this, every single bite ends up perfectly seasoned.
In addition to building layers of flavors while you cook, you'll also use different cooking techniques on each layer of ingredients, so that each ingredient is done to perfection. Separating out the layers certainly gives the biryani a stunning appearance (just look at those layers!), but it also allows you to give each ingredient the attention it needs to become its best self.
For instance, a potato cooks entirely differently than an onion, and if you mix too many of them together at once they'll turn into a mushy mess (which would be great in another context! Like making oniony mashed potatoes). So instead of just dumping and stirring, you'll fry the potatoes in oil until they're crispy, slightly caramelize the onions until they're golden, cook the peas just a little until they dimple, steam the rice to perfection, brown the meat to add even more flavor, and baste the almonds and raisins in butter until they're golden brown and delicious. And then everything magically comes together in perfect harmony right before serving.
Print
chicken biryani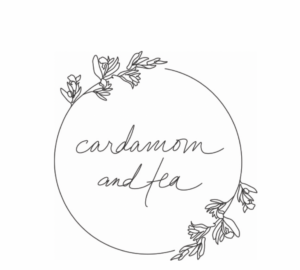 For an easier version, try my weeknight biryani
For a vegan version, try my vegan biryani
Yield:

approximately 12 servings *
1 1/2 teaspoons

allspice

1 1/2 teaspoons

paprika

1 1/2 teaspoons

cayenne pepper

1 tablespoon

yellow curry powder
Salt to taste
About

3/4 cup

cooking olive oil (divided; most of the oil is just for pan frying and will not end up in the dish)

2

small onions, thinly sliced (

2 cups

sliced)

3 cups

basmati rice

2

russet potatoes (1 pound

2 ounces

), sliced into thin half-moon slices

4 1/2 cup

water (plus more for soaking and rinsing the rice)

1/2

stick unsalted butter (

4 tablespoons

)

2 1/4 cup

frozen peas (

12 ounces

)

1 tablespoon

unsalted butter

3/4 cup

slivered almonds

3/4 cup

black raisins

2

pounds boneless skinless chicken (

3

small breasts and

3

thighs, or another combination), cut into small chunks **
Instructions
Combine the allspice, paprika, cayenne pepper, and curry powder. You will use this spice mixture, along with salt, to season each element of the dish as you cook, to your own particular preference. ***
Heat a large sauté pan over medium heat for a minute or two. Add 1 tablespoon of oil and add the onions. Season with salt and spices to taste. Cook, stirring occasionally for about 10 to 15 minutes, until the onions are a soft and a little golden-brown. Set aside on a plate (keep all components separate until the last minute).
Add 1/2 cup of oil to the pan, turn the heat up to medium-high, and let it heat for about a minute.
While the oil is heating, submerge the rice in a few inches of water, and then let it soak for about 30 minutes while you cook the potatoes.
Working in about 3 to 4 batches, add some of the potato slices to the pan of oil, so that they cover the bottom of the pan without overlapping. Fry them for about 4 minutes per side and season them with salt and spices as they fry. Once they're crispy and golden-brown, remove them with a slotted spoon and cool on paper towels. Remove the sauté pan from heat while you work on the rice.
Rinse the rice until the water runs clear.
Add the 4 1/2 cups water and 1/2 stick of butter to a stockpot and bring to a boil over high heat. Once it comes to a boil, add the rice and season with 1 to 1 1/2 teaspoons of salt, and spices to taste. Stir to combine and then do not stir again. Boil, uncovered, for about 6 minutes. Once you can tilt the pot to the side without the water pooling around the side of the pan, cover, reduce the heat to low, and continue to steam the rice for 9 more minutes. After 9 minutes, turn the heat off, do not uncover or stir, and let it sit until you're ready to assemble the dish.
Remove most of the oil from the sauté pan (optionally, set aside a few tablespoons to drizzle over the rice), leaving about 2 teaspoons in the pan, and turn the heat to medium. Add the peas and simply season them with salt while you cook them for about 6 minutes, stirring occasionally, just until heated through and slightly dimpled. Set aside in a bowl.
Add the 1 tablespoon of butter to the sauté pan. Add the almonds and cook for about 5 to 7 minutes, stirring constantly they are golden brown. Add the raisins in the last minute of cooking. Set aside.
Add 1 tablespoon of oil to the pan and increase the heat to medium-high. Add the chicken and sauté for about 12 minutes, stirring occasionally, until it is cooked through and golden brown. Season with the spices and salt as it cooks and add any chicken drippings (and, optionally, the couple tablespoons of oil you previously set aside) to the cooked rice.
Fluff the rice with a fork, and taste each component, adjusting the seasoning as necessary.
Spoon the rice over a very large serving dish. Top with onions, chicken, potatoes, peas, almonds, and raisins (in that order).
Serve at this temperature, or move to a 250° oven for about 25 minutes to heat all the way through.
Notes
Serving suggestion: Biryani makes a complete dinner, and it's certainly special enough to serve on its own without much else at the table. But if you want a little extra something, any yogurt-based sauce would go great on the side, such as tzatziki or raita, which adds a little more moisture to biryani's crunchiness.
* This recipe is easily halved. If you reduce the recipe, you should add a few extra tablespoons of water to the rice. I like to make the full amount because the left overs hold up very well in the refrigerator or freezer.
** You can easily substitute your favorite meat (beef, pork, lamb, etc.) or meat-substitute. If you're using a delicate vegetarian substitute like chickpeas or tofu, you should coat them in a thin layer of oil, season them with salt and some of the spice mix, and roast at 425° F until lightly browned and crispy, instead of sautéing. Other good vegetarian substitutes are quorn or seitan, which can be sautéed just like meat.
*** You might end up using the whole amount of spice mix, or you might only use half. If you have any left over, you can serve it next to the dish at the table. I use all but one or two teaspoons.