Anise is such a polarizing ingredient, and over the course of my life, I've gone from hating it, to enjoying it in small doses, to "give me all the anise!!!" Since I've been on a bit of a journey with this particular flavor, I absolutely appreciate that most people prefer some amount between zero and a whisper. So while I'm not going to ask you to start doing shots of arak with me, I am going to let you in on a little secret… it's absolutely delicious in ice cream in small doses, and it brings out the best in cherries and chocolate. So arak ice cream is just the perfect thing to put on this chocolate cherry galette.
If you don't have an ice cream maker, don't fret! I don't either. I used to have one, which was a lovely gift from my mother-in-law many birthdays ago. I got a ton of use out of it over the years, but when we moved to Hong Kong and downsized our apartment, it was one of the tools I just couldn't justify moving and finding space for (although I have to admit, this article by Pooja Makhijani made me momentarily want to donate my food processor to make room).
So we've been sorely lacking homemade ice cream these last couple years, until I started getting into no-churn varieties this summer, inspired by this cherry chip ice cream by Kate Wood from a couple years back, as well as South Asian kulfi (one of my favorites!). I highly recommend trying a no-churn recipe if you've always wanted to make ice cream, but don't have room for another appliance. The key to a really good scoopable one is to add a little bit of booze, and even better when that booze adds just the right flavor. The classic ratio you'll find all over the internet is 2 cups heavy cream, whipped to stiff peaks + 1 14oz can sweetened condensed milk + 2-3 tablespoons hard liquor. It never fails!
If you absolutely hate anise and couldn't imagine enjoying it even in small doses, feel free to forgo the arak, because this galette is delicious all on its own. Simply use a little vanilla extract instead, and add some vodka or kirsch if you'd like. The chocolate crust is another good takeaway from this post. I came up with this recipe after years of trying to find a pie crust recipe chocolatey enough to my liking, and always coming up short. This one almost tastes like brownie corner crust pieces, but more buttery. It would be just as wonderful with a double chocolate cream pie.
[EDIT: The crust is a bit on the dark-chocolate side (definitely on the bitter side)—some readers have mentioned that they prefer a sweeter chocolatey crust, so feel free to change the ratio of powdered sugar to chocolate, cutting back a bit on the cocoa and adding a little extra powdered sugar in its place. Pie crust is really easy to experiment with, as long as you add water gradually and use a little more if you need it. Have fun experimenting, and feel free to taste some before molding into a disc to make sure it's to your liking. You can always blend in a little extra sugar to compensate if it's too bitter.]
Print
chocolate cherry galette with no-churn arak ice cream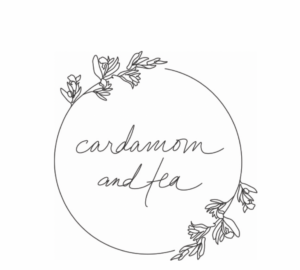 Prep Time:

35 minutes

Total Time:

12 hours

Yield:

6 to 8 servings
for the no-churn arak ice cream:
460g

heavy whipping cream (

2 cups

)
One

395g

can sweetened condensed milk (

14 oz

)

45g

arak* (

3 tablespoons

)
for the chocolate pie dough:
180g

all purpose flour (

1 1/3 cups

)

40g

cocoa powder (shy

1/2 cup

)

50g

powdered sugar (shy

1/2 cup

)

1/2 teaspoon

salt

130g

cold, unsalted butter, cut into chunks (

9 tablespoons

)

60g

plain cold yogurt (

1/4 cup

) – not Greek/strained

15g

cold water (

1 tablespoon

)
for the galette filling and topping:
330g

pitted halved cherries (

2 1/4 cups

, from about

380g

whole)

25g

sugar (

2 tablespoons

)

15g

cornstarch (

1 1/2 tablespoons

)

1.5g

cocoa powder (

1 teaspoon

)

1

pinch salt

15g

lemon juice (

1 tablespoon

)
cocoa powder for dusting
chocolate shavings for topping (optional)
Instructions
For the ice cream: The day before you plan to serve, whip the cream to stiff peaks (don't over-beat it, or it will turn to butter).
In a separate bowl, combine the sweetened condensed milk and arak.
Fold 1/2 of the sweetened condensed milk mixture into the whipped cream, then carefully fold in the last 1/2.
Pour the mixture in a loaf pan, cover with foil or plastic wrap, and freeze overnight.
For the pie dough: Place the flour, cocoa powder, powdered sugar, salt, and butter in a food processor fitted with the blade attachment. Pulse several times until there are no lumps of butter left. Add the yogurt, and pulse a couple times to combine, then add the water, and pulse a couple more times, until it comes together into a dough (don't overmix).
Form the dough into a flat disc, cover with plastic wrap, and refrigerate 30 minutes to overnight.
Make the filling and assemble the galette: If you refrigerated your dough overnight, let it sit at cool room temperature for about 30 minutes. If it just chilled for 30 minutes, just grab it right from the fridge.
Preheat the oven to 400°F (205°C) convection, and line a sheet pan with parchment.
Combine the cherries, sugar, cornstarch, and lemon juice, and let the filling sit while you roll out the crust.
Lightly dust a clean surface with some cocoa powder. Roll out the chilled dough disc into a circle, re-powdering as needed to keep it from sticking. It should be about 1/4-inch thick, and 12 inches across. Careful not to tear it (though the edges might split a tiny bit, which is fine). Transfer to the parchment-lined sheet pan.
Scoop the cherry mixture and juices onto the center of the chocolate crust, and then fold the sides about 2 inches in toward the center, leaving a big gap in the middle (see photos).
Bake for about 35 minutes, until the crust is baked through and the center of the cherry filling is hot and no longer super runny.
Let it cool at room temperature for at least 10 minutes, and then serve with the arak ice cream (and garnish with chocolate shavings if you'd like).
Notes
* Arak is a Middle Eastern spirit, flavored with anise. If you can't find it, you can substitute Greek ouzo. And if you absolutely hate anise, you can substitute kirsch or vodka. If you can't have alcohol at all, feel free to leave it out altogether. The resulting ice cream will be a little less smooth, and will have some little ice crystals. Oh, and if you can't find arak but really want to replicate its flavor, you can use vodka and a little pinch of star anise powder or a few drops of anise extract in this recipe. Just make sure you don't overdo it—it should taste almost like vanilla.
To make ahead: The ice cream and pie dough can be made weeks ahead of time and kept in the freezer. Thaw the pie dough in the refrigerator for a couple days before using. While the ice cream really needs a full 12+ hours to freeze, you can totally make the pie dough the day you plan to bake. The galette itself will keep at room temperature for a day or two, but (like all baked goods) is best kept in the freezer after that to prevent staling.