Assyrian cuisine tends to be really open-minded about whether certain ingredients are inherently sweet or savory. On the other hand, in the US where I grew up, yogurt (for instance) is almost always considered a sweet food. While it's sometimes used as an ingredient in savory dishes, you'd never find a cup of yogurt with olive oil and za'atar in the dairy aisle of the supermarket. But savory yogurt is totally a thing in Assyrian cuisine, and Middle Eastern cuisine more generally. And furthermore, enjoying a bowl of yogurt with oregano and garlic isn't thought of as a sweet and savory twist. It's just plain old savory, since yogurt is such a neutral.
The same goes for porridge. Apple cinnamon or maple brown sugar will never disappoint, but my family's favorite way to eat porridge is with a generous splash of salted butter. One of my aunts sprinkles her rice porridge with lots of coriander seeds, and a few other family members even dust theirs with Turkish coffee. I'd take these savory rice porridges over sweet any day (except maybe the Turkish coffee one which is just a little too efficient for my taste).
But on the other hand, when my family eats oatmeal, we usually have it American-style, on the sweet side, most often with a few drops of maple syrup, which we would always bring back from visits to our Vermont family. While I enjoy sweet oatmeal, and even have a delicious sweet oatmeal post coming up soon, I recently cooked savory oatmeal for the first time. While I suppose there might come a day when I'll eat sweet oatmeal voluntarily, there's currently no end in sight to my savory oatmeal breakfasts. It's like treating yourself to a decadent oatmeal risotto for breakfast every morning. 
For this post, I've written up recipes for my two favorite savory oatmeal bowls. The first one (above) is inspired by breakfast at my grandmother's house. When we would sleep over at her house when we were little, and now whenever we visit her in Phoenix, she always cooks fried eggs, crispy bacon, and oatmeal for breakfast. And, while I never tried combining everything in one bowl before, it turns out these things all taste really phenomenal together.
The second recipe (below) is inspired by my family's favorite way of eating rice porridge, with lots and lots of melted butter on top. But it's also inspired by my favorite add-on to Japanese ramen: buttered corn. The two go together so beautifully, and they are just as magical on top of a perfect bowl of oatmeal.
Print
savory oatmeal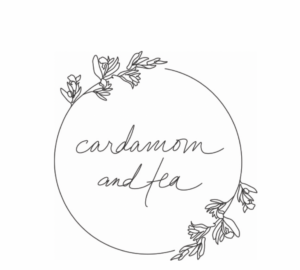 1 cup old fashioned oats*
2 cups your milk of choice
1/4 teaspoon salt
Instructions
Bring everything to a simmer over medium heat, stirring every minute or so. Once it comes to a simmer, reduce the heat to low and continue to cook for about 10 to 15 minutes, stirring occasionally, until the liquid thickens and the oatmeal softens and cooks through. Everyone prefers a different doneness, so taste it while you cook, and stop cooking once it's done to your liking.
Notes
 * If you're cooking for someone who can't eat gluten, make sure you use gluten free oats.
Topping inspiration:
Breakfast at Nana's
Basic oatmeal (above)
Bacon (optional)
Cooking oil
Eggs
Salt
Green onions, chopped
Garlic, crushed through a garlic press
Za'atar
Crushed red pepper
While the oatmeal is cooking, microwave some bacon until it's crispy, and then cut it into small pieces.
Once the oatmeal has cooked, turn off the heat, and leave it on the warm burner so it doesn't get cold.
Heat a small skillet over high heat for at least 3 minutes, until it's very hot.
Add about 1 or 2 tablespoons of oil to the pan, swirl it around, and immediately crack an egg wherever the oil is pooling. Be very careful—it will splatter violently.
While the egg is cooking, season it with some salt and (carefully!) baste it by spooning hot oil onto the whites to help them cook faster. The egg is done once the whites are set and brown on the bottom and around the edges (just about 2 minutes). Remove to a plate and repeat if you're making multiple servings (replace some of the oil as you go).
Once you're done with the eggs, carefully dump out the remaining oil and replace with about 1 teaspoon of fresh oil. Add some green onions and garlic to the still-hot pan and stir for about 2 minutes. Season to taste.
Serve the oatmeal and top with the bacon, crispy egg, and onions and garlic. Sprinkle with za'atar and crushed red pepper.
Buttered corn oatmeal
Butter
Salt
Corn (fresh or frozen)
Scallions, chopped
Freshly ground black pepper
While the oatmeal is cooking, melt a generous portion of butter in a skillet over medium-low heat. Once it's melted, add some corn, salt to taste, and cook, stirring occasionally, until the corn warms through (about 3 minutes for fresh).
Add some scallions to the corn and season it with a little black pepper. Stir and cook for about 1 minute.
Spoon the corn and scallions over the oatmeal, and drizzle to taste with the remaining butter. Feel free to add a fresh pat of butter if there's not enough melted in the pan.