This fatteh has got Thanksgiving spirit out the wazoo, with heaps of caramelized brussels sprouts, roasted sweet potatoes, and even a little bit of celery. It's also topped with more classic ingredients, like chickpeas, yogurt tahini sauce, pomegranate seeds, pine nuts, and parsley.
It's one of my favorites, because it can go right from polished vegetarian centerpiece to leftover magnet, which is just the kind of kitchen miracle everyone could use this time of year. So I hope you get a chance to make it in one form or another. Whether or not you include it in your official Thanksgiving dinner, definitely make sure you buy some pita bread, because fatteh is all about leftovers. Its name refers to broken up pieces of leftover bread, which get toasted, covered in sauce and/or stock, and topped with a variety of delicious ingredients (you can adapt it to include whatever you've got around).
If you're interested in coming up with your own leftover adaptation, check out these fabulous recipes to learn more about what makes fatteh itself. There are a ton of different kinds and variations (please do try them all!), and it's always fun to get creative, but they all have a few important things in common, e.g., stale or crisped pita, some sort of sauce (usually tahini-yogurt), a few ingredients that tend to show up, etc.:
Tony Tahhan's spiced beef and chickpea fatteh
Yumna Jawad's Lebanese chicken fatteh
Eyad Houssami's fatteh with cumin chickpeas and tahini yogurt
Amira's Pantry's fattet al-makdous (stuffed eggplant fatteh)
Print
autumn fatteh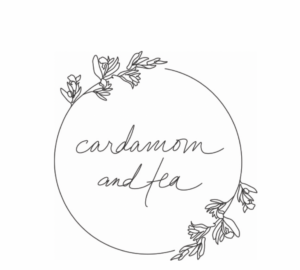 Prep Time:

20 minutes

Total Time:

45 minutes

Yield:

4 to 6 servings
for the tahini yogurt sauce:
1

small clove garlic

1/4 teaspoon

ground coriander seeds

1/4 teaspoon

ground cumin

1/4 cup

tahini

1/2 cup

Greek yogurt *

3 tablespoons

lemon juice

1/4 teaspoon

salt, or to taste

2

to

3

tablespoons water
for the fatteh:

3

medium pitas (

220 grams

)
Olive oil
Salt, to taste

1

medium sweet potato, 1/2-inch diced (

180 grams

)
About

18

small brussels sprouts, halved (

180 grams

)

1

small stalk celery, sliced 1/4 inch (

50 grams

)

3/4 cup

cooked chickpeas (

125 grams

)
tahini yogurt sauce (above)

2 tablespoons

lightly toasted pine nuts

3 tablespoons

pomegranate seeds (plus more on the side, optionally)

1 tablespoon

chopped parsley (plus more on the side)
Instructions
Make the tahini yogurt sauce: Place the garlic in a blender or food processor and finely mince it (or mince and whisk by hand).
Add the coriander, cumin, tahini, yogurt, lemon juice, salt, and 1 tablespoon of the water, and blend until emulsified. Gradually add 1 or 2 more tablespoons of water, and blend until it thins out into a pourable consistency. It may thicken slightly as it sits, so feel free to thin it further before serving.
Make the fatteh: Preheat the oven to 350° F convection.**
Cut the pita into large bite-sized triangles, and coat evenly in about 1 1/2 tablespoons of olive oil. Spread evenly on a sheet pan, salt to taste, and bake until golden brown (about 10 to 14 minutes, depending on the thickness of the pita). Spread the baked pita chips out onto a serving platter.
Preheat the oven's broiler (or use the hottest possible setting).
Coat the sweet potato, brussels sprouts, and celery in about 1 tablespoon of olive oil. Spread evenly on a sheet pan (sprouts should be cut-side-up), salt to taste, and bake for about 12 minutes.** The sweet potatoes must be soft on the inside and crispy on the outside. The celery should retain some bite, and won't take on much color. The brussels sprouts should retain some bite and should be charred on the outside.
Top the pita chips with a couple spoonfuls of the tahini yogurt sauce. Top with the sweet potatoes, brussels sprouts, celery, and chickpeas, and add a couple more spoonfuls of the sauce. Garnish with the pine nuts, pomegranate seeds, and parsley, and serve with extra pomegranate seeds, parsley, and sauce on the side.
Notes
* If you want to make this recipe vegan, simply make a tahini sauce instead, but make sure you thin it out enough, because this dish needs a very light sauce.
** If you don't have convection, no worries—it just might take a little longer for them to toast, and you might need to rotate the pan once halfway through to make sure they're browning evenly.** Broilers vary a ton, so keep a close eye on it to make sure nothing's burning. If it looks like they're caramelizing before they have a chance to cook through, reduce the temperature and/or move them away from the heat source.