Dolma resists the standard recipe genre, and I can totally relate. When I'm cooking for fun, I usually tend to estimate and improvise. But I insist on being super precise when I'm developing and testing recipes here. I need to be able to honestly guarantee that if you start with the first step, and then follow them one by one, it will turn out perfectly. And I love knowing that I'm not leaving you with a pile of leftover stuffing and nothing to wrap it with.
But dolma? Dolma doesn't care about my digital scale or my measuring cups. Dolma is kind of a badass, and it will never let you define it with numbers and checklists. So whenever I'm writing a recipe for it, I get this strong urge to just throw the measurements out the window and write up a guide instead.
I think this tension has finally manifested in my recipe for apple cabbage dolma. I've tested this recipe so many times, but at the end of the day, dolma takes a certain know-how, and can't always be explained in a step-by-step way. So while I did my best to standardize, the following recipe is occasionally more of a choose-your-own-adventure book than a packet of instructions for assembling an Ikea bookshelf.
The first adventure in making apple dolma? Choosing the right size pot! Apple dolma is a staple of Assyrian cuisine, so if you've made it a million times before, you probably don't think twice about it. But to a novice, apples are big, inflexible obstacles, and it takes some practice to learn how to nest things around them efficiently.
choosing the right container for apple dolma
Picking the right pot is one of the trickiest things about making dolma. The problem is, the shape of the pot matters just as much as the size. But it's easy to find the right pot once you know what you're doing, and once you build up your dolma tetris skills, you'll develop an eye for choosing the right size. So here's the goal: you want to pick a pot that gives your dolma the tightest fit possible, but you need to make sure there is enough room at the top so it doesn't bubble over as it cooks.
For this recipe, the essential first step is to find a pot that holds all 5 apples in 1 layer. A pot where they're all just about shoulder-to-shoulder is perfect. But second, you need to make sure there will be enough space over their tops (at least 1 inch) to allow the liquid to rise and bubble a bit. Once you've packed cabbage around the apples, it's going to be a tight fit, so there won't be much room for the liquid to fill the empty spaces. But that's what you want for a perfect pot of dolma.
If the apples are more loosey goosey, and have a lot of breathing room between them, you might not be able to get the tightest fit with the cabbage rolls all the way to the tops of the apples, so you may end up needing a little more liquid. If that's the case, make sure you have a can of V8 or tomato juice on standby, and feel free to top off the pot with up to 3/4 cup of veggie juice if you end up needing it. The apples don't need to be absolutely submerged, because the liquid level will rise a little eventually. But the liquid should reach at least almost to the tops. The problem with having to use extra liquid, and leaving your dolma a little extra space, is that they're more likely to come unwrapped, and their flavor will be a little different from the ones that are packed in like sardines. But it's really not the end of the world, and all part of the process of becoming a dolma master.
Now you know everything you need to know about selecting the right pot, but let me take a little detour to give you a suggestion for how to use up all those apple cores.
what to do with all those apple guts
It's important to core things very thinly when making dolma (the sides should be no thicker than a quarter inch), and so you're going to end up with a lot of apple guts. If you're concerned about food waste, you might be tempted to leave the apples on the bulky side, but I highly recommend fighting that urge, because the final product will taste kind of watered down if you do. And besides—leftover apple guts means you get to make Julia Turshen's applesauce cake!
If you want to save the apple guts, first use a melon baller or sharp measuring spoon to carve out the seeds and tough core. Throw that part away, and save the rest of the scraps as you continue coring. The apple scraps may start to oxidize and turn brown, which is totally fine—just throw them in a saucepan with a tablespoon or two of water and a little squeeze of lemon, bring it to a simmer over medium heat, cover, reduce the heat to low, and simmer for about 15 to 20 minutes, until the apples are super soft and falling apart. Mash them up with a fork, and chill in the fridge until you're ready to bake. As long as you core your apples thinly enough, one recipe of this apple dolma makes enough for exactly one recipe of Julia's cake, so nothing will end up going to waste.
Print
apple cabbage dolma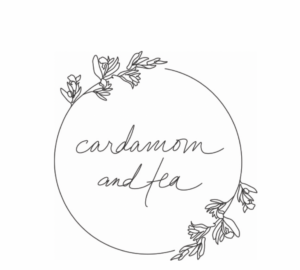 Prep Time:

1 hour 15 minutes

Total Time:

2 hours 30 minutes

Yield:

6 to 8 servings
for the filling:
28

-ounce can diced tomato (

800 gram

can) (save the juice for the next part)

1 cup

green onions, chopped (

55 grams

)

1 cup

parsley leaves, chopped (

27 grams

)

1/2 cup

dill fronds, chopped (

27 grams

)

3/4 cup

cilantro leaves, chopped (

27 grams

)

1

medium jalapeño, seeded and minced (

27 grams

minced)

3

cloves garlic crushed through a press (

15 grams

)

1 1/2 tablespoons

tomato paste (

22 grams

)

2 tablespoons

melted butter (

28 grams

)
Shy

1/2 cup

medium grain rice (

100 grams

) (e.g., Calrose)

11 ounces

ground or hand-minced beef (

312 grams

)

1/2 teaspoon

finely ground black pepper

1 1/4 teaspoons

salt (or to taste)
to stuff and cook the apples and cabbage:
1

medium potato, sliced into 1/8 to 1/4-inch-thick rounds (enough to cover the bottom of the pot)
The reserved tomato juice (from above), about 2 cups

1/4 cup

lemon juice (

59 grams

)

3 tablespoons

melted butter (

42 grams

)
Salt to taste

5

large granny smith apples (

1025 grams

)

1

small cabbage (

700

to

800

grams)
(optional: a can of vegetable juice or tomato juice, just in case)
Instructions
Make the filling: Strain the can of diced tomatoes, reserving the juice (do not throw away the juice!). Press the diced tomatoes/tomato pulp with the back of a spoon to make sure they are extremely well-strained. There should be about 2 cups of reserved liquid, and about 1 cup (280 grams) of tomato pulp.
Combine the tomato pulp, green onion, parsley, dill, cilantro, jalapeño, garlic, tomato paste, melted butter, rice, beef, pepper, and salt. Use your hands to mix everything together until it's completely combined.
Stuff and cook the dolma: Lightly oil the bottom of an approximately 4-quart* dutch oven or stockpot. Arrange the potato slices on the bottom so the apples won't touch the bottom directly.
Combine the reserved tomato juice, lemon juice, melted butter, salt to taste, and set aside.
Bring a stockpot of salted water to a boil.
While you're waiting on the water, hollow out the apples:** Cut about 1/2 inch off the top of the apple (reserve the top), then use a 1/2-teaspoon or melon baller to carve out the base, leaving no thicker than 1/4-inch sides (it should be quite hollow).
Once the water is boiling, cut the cabbage in half from root to end. Use a paring knife to carefully remove the core (the part that holds everything together). Place the cabbage in the water, reduce to a simmer, and let it cook for about 10 to 15 minutes, just until the leaves are soft enough to bend very easily without snapping. As the large leaves soften and fall away, remove them from the water and let them cool on a plate, and eventually remove the whole thing from the water once it's soft enough.
Stuff the apples first (don't tamp the stuffing down super tightly, but make sure they're pretty full).
Finish prepping the cabbage by shaving down the ribs. Place a cabbage leaf flat on a cutting board, so that the bumpy part of the rib is showing. Carefully hold a sharp knife flat against the cabbage leaf, and cut across (but away from your hand!) to remove the bumpy part of the rib.
Stuff the cabbage leaves sort of like spring rolls or burritos. If you're having trouble getting them to stay closed, just use less filling per leaf.
Build the pot: First figure out where the apples are going to go. Then use your tetris skills to nest cabbage leaves under the base of the apples, so it's a super snug fit. Fit cabbage leaves around the apples wherever you can, leaving space for their caps. There should be very few gaps.
Pour the liquid evenly over the dolma, allowing a little bit to pour into the open apples (you may not need to use all of the liquid). Top the apples with their caps, and pour on more of the liquid. It's ok if the tops are slightly exposed, but the liquid should reach almost to the top of the veggies (if not slightly over their tops). Make sure there's at least 1 inch of room at the top so it doesn't bubble over. If you don't have quite enough liquid, top it off with a little bit of veggie juice (you'll know you won tetris if you don't need more liquid).
Bring to a low boil over medium-high heat, then place a heavy heat-proof plate face-down over the dolma, and use a wooden spoon to press it down a bit. Reduce to a simmer, cover, and cook for 30 more minutes. Control the heat while it cooks to make sure it is at a simmer (you'll gradually lower the heat as it heats through). Once it's done, keep it covered and let it rest for 30 minutes off the heat.
Safely flip the dolma over onto a sheet pan or serving tray (visit this post for dolma flipping tips). For a showstopper: lift the upside-down pot to reveal the dolma, and serve.
Notes
* It's important to find the right pot to make your dolma. I used a 3 1/2 quart Le Creuset dutch oven when testing and photographing this recipe, but it was a very tight fit, and it was close to bubbling over toward the end of cooking. So I recommend using a 4 quart pot if you don't have advanced dolma tetris skills. When looking for the right pot, it's important to find one that fits all 5 apples in 1 layer. They should be touching or almost touching, and not too spread apart, and there should be some space between the tops of the apples and the top of the pot (to make sure it doesn't bubble over). Read the notes above the recipe for more details on choosing the right one.** Feel free to reserve (and/or freeze) the insides to make applesauce, apple bread, or apple cake.