My favorite way to make Jerusalem salad is to salt all the veggies, let them dry brine for about an hour, and then discard the liquid that the salt draws out of them. This softens everything very slightly, but the veggies still retain a lot of crunch, and it allows the flavorful lemon juice and olive oil dressing to cling to them instead of washing away with all those juices. But as much as I love this technique, pouring ingredients down the drain always makes me a little sad, even when the spare ingredients themselves are a little sad. (Like, when I first heard Hannibal Buress' Joke about flicking pickle juice on his sandwiches, I was laughing, but also taking notes).
So that's why I sometimes prefer to really lean into the wateriness, and turn Jerusalem salad into a salsa instead of a salad, especially this time of year when I could eat chips and salsa all day long. The faintly briny tomato and citrus juice makes pico de gallo so refreshing, whether scooped up with a tortilla chip or spooned over your favorite summer grilled dishes. And this recipe for Jerusalem salad pico de gallo combines the best of these two fresh summery dishes. There's both tomatoes and cucumbers, lemon and lime juice, parsley and cilantro, and (of course!) a little dried mint, plus all the ingredients these dishes share in common. Serve it as an appetizer with tortilla chips at your next backyard party, include it in your next meze menu, and if you have any leftover juice, don't forget to "flick it on your sandwiches for flavor." 
Print
Jerusalem salad pico de gallo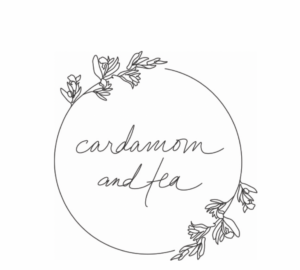 Total Time:

20 minutes by hand, 5 minutes with a food processor

Yield:

about 5 cups
1 pound tomatoes
10 to 12 ounce English cucumber (or small Persian cucumbers)
1/2 of 1 medium/large red onion (or 1 very small red onion)
As many jalapeños (about 1 to 3) or hot peppers as you'd like, pith/seeds removed (or not removed!)
1 small bunch parsley (about 1/4 cup minced)
1 small bunch cilantro (about 1/4 cup minced)
1 teaspoon dried mint (or 1 teaspoon fresh minced)
3 tablespoons lime juice
1/4 cup lemon juice
1 large clove garlic, crushed through a press or finely minced (feel free to add 1 more if you love garlic)
3/4 teaspoon salt, or more to taste
Instructions
Finely dice the tomatoes, cucumbers, red onion, and hot peppers, and place them with their juices in a mixing bowl. Feel free to use a food processor to do this, but the final presentation will be rougher than carefully dicing with a sharp knife (it's a time saver though). To use a food processor, pulse each ingredient separately until finely chopped (Be careful not to let it run too long or you'll turn it into a purée. Don't bother washing the food processor between each ingredient).
Wash and dry the parsley and cilantro, and then finely mince them (do not use a food processor for this). Add them to the mixing bowl (reserving a pinch for garnish), along with the dried mint, lime juice, lemon juice, garlic, and salt. Adjust the seasoning to taste (taste it with a tortilla chip—if your chips are salty, you might not want to add any more seasoning).
Garnish with the reserved herbs and serve. If you're making this for company, you can make it the day before and it'll still be wonderful the next day. But leftovers for your own midnight snacking will stay really tasty for a few more days.