I'll admit that the day before Thanksgiving is kind of a weird time to post just one more Thanksgiving recipe, especially after spending weeks posting so much Thanksgiving stuff in advance. So sure, with only 24 hours to go (just enough time to start dry-brining! and—yikes!—I hope your turkey is defrosted!), you probably have your feast all planned out. But if you're giving your menu one last look, trying to figure out what's missing, might I suggest a bright, bold, colorful salad with plenty of seasonal beets?
This beet salad works great in the eleventh hour because it comes together very quickly with super simple ingredients—just cook and prep some beets, mix them together with some herbs and yogurt, and you've got a bold statement that totally shrieks Thanksgiving (I bet you didn't think a salad could shriek). It has the bright neon look of classic ambrosia salad, but without the marshmallows. And it's nice having a veggie-heavy dish that's not austere, but still light and refreshing enough to cleanse your palate between savory bites of turkey, gravy, and stuffing.
More beets
my spring beet and chive blossom salad
Mina Park's beautiful beet pickles
Nik Sharma's oven roasted beets and carrots with coriander
Print
matchstick beet salad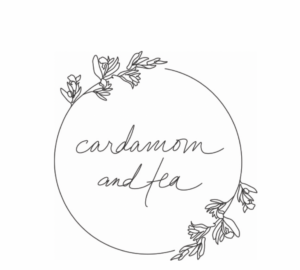 Prep Time:

15 minutes

Total Time:

1 hour *

Yield:

6 side-servings
1 pound unpeeled beet roots (about 2 medium or 1 1/2 large)
1/2 cup strained yogurt (Greek yogurt or labneh)
1/4 to 1/2 teaspoon salt, to taste
1/4 cup minced red onion or shallot
2 tablespoons chopped mint (split in half)
2 tablespoons chopped dill (split in half)
Instructions
Submerge the beets in salted water and bring to a boil over high heat. As soon as the water starts to boil, cover, reduce heat to low, and simmer for about 45 minutes, until you can insert a butter knife into the center with no crunchiness (this may take less or more time, depending on their size and shape).
Once the beets are done, strain them and let them cool. You can speed up the cooling process by putting them in an ice bath. Once they're cool, use a paper towel to slough off the skins.
Cut the beets into a thick julienne, or allumette (matchsticks): slice the beets about 1/8 inch thick. Stack about 3 slices, and cut them into 1/8 inch strips.
Combine the salt and yogurt, and taste, adjusting the seasoning to your preference.
Stir together the beets with the seasoned yogurt, onion, half of the mint, and half of the dill.
Place in a serving bowl and garnish with the other half of the mint and dill.
Notes
* You can buy vacuum-sealed, cooked and peeled beets to have this ready sooner. They're usually in the produce aisle by the tofu. If you're using these, simply skip the first and second steps. Just avoid pickled beets for this recipe (but, of course, not in general!).