The name of this recipe is a little unfair, because there's nothing more perfect than the tabbouleh my grandmother, mom, and great aunt make without recipes, scales, or cups. But a great recipe is different from the thing itself, and a recipe only exists to get you to delicious food.
So I finally got around to recording our family recipe carefully in cups and grams, instead of bunches and handfuls. But at the end of the day, you don't really need to use these precise measurements, because tabbouleh is very straightforward if you know what you're doing:
how to make really good tabbouleh
1) Don't use "too much" bulgur
The key to good tabbouleh is to remember that the parsley, mint, and onion are not mere garnishes, but a substantial part of the salad. So be sure to pay attention to your ratios, and adjust them to your liking.
The most important ratio to pay attention to is bulgur:parsley. There's some controversy among recipe writers about how much bulgur to add to tabbouleh, and I fall somewhere in the middle, or maybe a little more toward the bulgur-heavy side of the spectrum.
One thing we can all agree on is that there shouldn't be too much bulgur (it's just that the definition of "too much" varies from person to person, as well as season to season).
2) Soak your bulgur in tomato and lemon juice
My family taught me to treat the bulgur with a little special care. Perhaps this is why I tend to use more than just a tiny pinch. Instead of boiling or steeping it in water, we like to soak it in lemon and tomato juice. This makes every bite incredibly flavorful (and it conveniently saves an extra step).
But this method only works if you use fine bulgur, so don't miss the notes at the bottom of the recipe if you want to substitute a coarser bulgur.
3) Dry your herbs and chop them with a sharp knife
Use a salad spinner or similar strategy to dry your herbs very well before chopping them. Also use a very sharp knife. Wet herbs have a tendency to get mushy and brown after chopping (especially mint). And a dull knife will mash them instead of cutting them crisply.
If you want to learn to chop herbs super quickly and efficiently, visit this post. It'll also teach you how to wash, dry, and store them.
Print
a perfect bowl of tabbouleh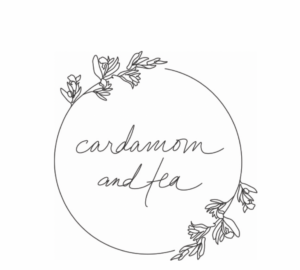 Total Time:

30 minutes

Yield:

6 servings
150g

(

3/4 cup

) fine burghul/bulgur #1 *

425g

(

2 cups

) minced tomatoes, with their juices (from about 3 medium tomatoes)

85g

(between

1/3

–

1/2

cup) lemon juice (from about 2 lemons)
Salt to taste

100g

(

2 cups

) finely minced flat-leaf parsley leaves (from about 2 big bunches)**

45g

(

3/4 cup

) finely minced green onions (from less than 1 bunch)

35g

(

1 cup

) minced mint leaves (from about 1 big bunch, or 2 smaller ones)

45g

(

1/4 cup

) extra virgin olive oil

1/4 teaspoon

freshly ground black pepper
Instructions
If you're using fine burghul/bulgur #1, you should not cook your burghul in hot water; instead, soak the burghul in a mixing bowl with the minced tomatoes, their juices, 75 grams of the lemon juice, and a pinch of salt (to taste). Let the mixture soak while you prep the rest of the ingredients (about 20 minutes). The bulgur will continue to hydrate once you've mixed the salad together.
Add the parsley, green onions, mint, and remaining lemon juice to the bulgur and tomato mixture, drizzle with extra virgin olive oil, and sprinkle with pepper. Mix well, and let it sit for about 10 minutes before salting and serving. You can enjoy it for about 48 hours, but if you're making it for guests, you should serve it within about 30 minutes of mixing. Season with salt (to taste) immediately before serving.
Notes
* You can find burghul #1/fine bulgur at most Middle Eastern markets, and some international sections of grocery stores. If you can't find a source near you, you can substitute couscous, cracked wheat, or coarse bulgur. These will need to be cooked in boiling water until al dente, rinsed, strained well, and then soaked with the tomatoes and lemon juice for about ten minutes. Burghul #1 is pre-cooked and very fine, so it only needs to be soaked, rather than cooked.
** Make sure your herbs are dried very well with a towel or spin-dryer before mincing. Use the sharpest knife you have, so that you can cut through the herbs cleanly, instead of crushing them. For precision, all of the ingredients in this recipe are measured after mincing, so the 100g parsley is just the leaves themselves, not the weight of the entire bunch (make sure you buy enough).