If I had to pick one word to describe fattoush, I would call it meaty. Don't get me wrong, this traditional Middle Eastern salad is 100% vegan, and it's essentially just veggies and bread, but it tastes so much more substantial than it looks. The toasted, staled, or (in this case) fried pita chips add a lot of gravity to the crunchy romaine and big chunks of summer veggies. Since I eat classic fattoush all the time, I like to change my recipe a little whenever I make it, and lately I've been adding lots of chopped kale instead of romaine, which makes for an even heartier salad.
If you've made a kale salad before, you're probably familiar with the concept of massaging the greens. I used to think this was a sort of ridiculously over the top thing to do (I think we can all agree that it's at least a very silly phrase), but it really makes all the difference. The kale starts out with the consistency of that green cellophane they use to wrap gift baskets, but after a brief olive oil massage, it takes on a texture much more like al dente noodles—pleasantly chewy, and definitely not sharp or crinkly. I've also experimented with massaging the leaves through a plastic bag, which is a pretty good good alternative if you prefer not to touch food with your bare hands, but it's not quite the same a real deep tissue massage.
When I make this salad with kale, I like to add a little pomegranate molasses to accent the brightness of the lemon and sumac, as well as some toasted sesame seeds to give this salad a little more depth. And for a little more fragrance, I replaced the mint with basil—it's the fattoush you know and love, but with a few small twists. If you want to modify this recipe to make it a vegan main course, feel free to add one or two cans of rinsed chickpeas, but it also goes great with kebabs or lahm bi ajeen.
Print
kale fattoush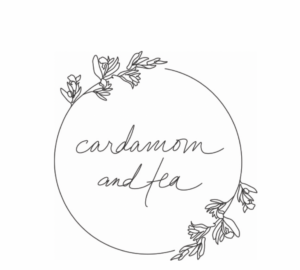 Total Time:

35 minutes

Yield:

6 servings
1 pint

to 1 quart oil for deep frying (e.g., peanut, canola, corn, olive oil, but not extra virgin)

2

medium pitas, cut into small triangles (store-bought or homemade)

1/2

pound washed, dried, stemmed, and chopped kale (from

1

large or

2

small bunches)

3 tablespoons

extra virgin olive oil, divided into

1 tablespoon

+

2 tablespoons

1 1/2 cups

large-chopped cucumbers, (

2

to

3

Persian cucumbers)

2 cups

large-chopped tomatoes, (

3

roma tomatoes)

1 1/2 cups

large-chopped green pepper (

1

pepper)

1 cup

chopped parsley (

1

bunch)

1/4 cup

chiffonade basil

3/4 cups

chopped green onions (

3

or

4

green onions)

1/4 cup

lemon juice, (

1

lemon)

2 tablespoons

pomegranate molasses *

3 tablespoons

sumac **

1/2

to

3/4

teaspoons kosher salt

2 tablespoons

lightly toasted sesame seeds (plus an extra

1 teaspoon

for garnish)
Instructions
Set up a safe fry station on the stove or in a dedicated deep fryer. Turn the heat to high so that the oil slowly rises to 340°F.
To fry the pita chips, work in batches and don't crowd the oil. Once the oil has heated, add a handful of pita chips and stir them around, keeping a close eye on them. Once they're golden brown and crispy (about 1 minute), remove them with a slotted spoon or spider.
Add the kale to a big serving bowl and add 1 tablespoon of olive oil. Massage the oil into the leaves by crushing them with your hands until they shrink down a bit and become more tender. This should take about 3 to 5 minutes. ***
Add the cucumbers, tomatoes, green pepper, parsley, basil, and green onions.
When you're ready to serve, toss the salad with the lemon juice, pomegranate syrup, sumac, salt, 2 tablespoons olive oil, and 2 tablespoons sesame seeds. Right before serving, toss in the pita chips and top with the extra teaspoon of sesame seeds for garnish.
Notes
* Pomegranate molasses is available in Middle Eastern markets and some grocery stores in the ethnic foods aisle. You could also make your own. It keeps very well and is used in a lot of Middle Eastern recipes.
** Sumac is also available in Middle Eastern markets and some grocery stores, but it's also very easy to find online. I use sumac in several of my recipes, and it's a good thing to have in your pantry if you want to make a lot of Middle Eastern food. Learn more about it here.
*** If you don't like touching food with your hands, you could instead mix the kale with 1 tablespoon olive oil in a gallon ziplock bag, press all the air out of the bag, and massage the bag for a couple minutes. But if you plan to store it in the fridge afterward, it's important to let the air back in the bag.
Storage suggestions: If you are planning on keeping some of the salad as left overs or packing it to take to work, it's best to mix up the dressing (lemon juice, pomegranate molasses, sumac, salt, and 2T olive oil) on the side. To pack up your salad, get out as many storage containers as will fit the salad. Massage the kale with 1T oil. Shake the dressing well and then divide it evenly between the container(s). Place the kale on top of the dressing, followed by the veggies, then the herbs, and then pack the pita chips in a sealed plastic bag on top of the greens. Once you're ready to eat, you can toss everything together and enjoy.