Falafel is hard to turn into a weeknight meal without losing its heart and soul. It takes a really long time for chickpeas to soak, and falafel is nothing if not made from raw, soaked legumes (usually chickpeas or fava beans). And on top of all that, deep frying is kind of a pain. With all the soaking and deep frying, it's a labor of love. Going to all that trouble just to make a falafel salad might seem a little overwhelming.
So naturally, in an effort to make falafel a little easier to manage, many food bloggers and recipe writers have glossed over these two important steps. But unfortunately, if you bake balls of cooked chickpeas, you're going to end up with mushy, slightly charred blobs of tahiniless hummus. If you try to convince me that this bizarro falafel is tasty, you might get somewhere (except no, not really), but if you try to convince me that chickpea mush balls are falafel, I think we'll just have to agree to disagree.
But that doesn't mean that there's no room for shortcuts. It's just about finding the right shortcut. In this post, I've decided to tackle the question of frying: is it possible to make good falafel that are baked instead of deep fried? The answer is absolutely yes, but you have to do a few things differently.
The usual recipes for baked falafel never ever deliver the same crunchiness as the real deal. This is because it's really hard to evenly coat the balls in oil before baking, and (even if you coat everything as evenly as possible) an oven will never bake as evenly as a deep frier. Furthermore, most recipes that ask you to bake falafel are trying to develop a "healthier" low-fat version, which is just not going to make them as crunchy as they should be.
I make no claim that my baked falafel crumbles are "healthier" than deep fried falafel, because I don't think that fried food is inherently unhealthy to begin with, and besides, my recipe is nowhere near fat free. But it is a whole lot easier, and results in a flavor and texture very similar to the real deal. As long as you remember to throw those chickpeas in some baking soda water the night before, crunchy, delicious falafel crumbles are within reach with just 15 active minutes the next day.
In my recipe for falafel crumbles, you soak some chickpeas overnight, blend up a batch of falafel mix, oil a sheet pan, evenly spread out the mixture, drizzle it with a bit more oil, and roast it. Then instead of just mixing everything up halfway through baking, you try to keep everything as whole as possible by flipping spatula-sized sections (a trick I learned from Deb Perelman's extra chunky granola). By doing this, you end up with some super crunchy bits and some soft, steamed bits, as if you took a real falafel and chopped it up after deep frying. This means that as long as you're okay with crumbles instead of balls, you don't have to stand over the deep fryer, cooking batch after batch. Plus, crumbles are perfect for sprinkling over a salad and drizzling with tahini-lemon sauce. So enjoy this falafel salad recipe, with less fuss.
Print
baked falafel crumbles + falafel salad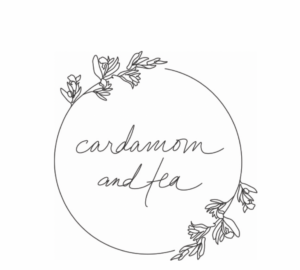 Prep Time:

20 minutes*

Total Time:

17 hours

Yield:

serves 8
soaking the beans the night before
1 1/2 cups

dry chickpeas

2 teaspoons

baking soda

8 cups

room temperature water
baking the falafel crumbles
2

cloves garlic

1

bunch cilantro

1

bunch green onions
soaked chickpeas (above)

1 1/2 teaspoons

baharat**

1 tablespoon

water

1 tablespoon

sesame seeds

1 teaspoon

salt (or add more/less to taste)

2 tablespoons

all purpose flour
olive oil for drizzling
serving suggestions (see notes)
Instructions
Soak the chickpeas: Cover chickpeas and baking soda with room temperature water. Stir until the baking soda dissolves.
Cover and keep at room temperature for at least 16 hours (get them in water before you go to bed, wake up, go to work, come home and cook dinner).
Bake the falafel crumbles: Preheat the oven to 450° F convection.***
Finely mince the garlic in a large food processor. Add the cilantro and green onions to the food processor and pulse a couple times to chop them up a little.
Strain the chickpeas over the sink. Add the drained, raw chickpeas to greens in the food processor, and process them until the mixture is finely minced. You'll still see little minced grains of chickpeas (it's not supposed to be a smooth purée), but there should not be any large pieces. It should resemble fine couscous.
Add the baharat, water, sesame seeds, salt, and flour, and stir to combine.
Coat the bottom of a sheet pan**** with 1 tablespoon of oil. Spoon the falafel mixture evenly over the sheet pan (sprinkle the mixture without smearing it around and disturbing the oil layer). Don't pack it down, but leave it kind of fluffy.
Once it's spread out, very evenly drizzle the falafel mix with about 3 more tablespoons of oil.
Bake for 10 to 15 minutes, until a couple spots are turning brown and everything's turning a bit golden (see the second photo in the series below the GIF).
Use a spatula to flip sections of the falafel, without breaking the whole thing up completely. Just take a spatula-sized section and flip it, and repeat with the remaining sections (see the third photo). Don't sweat it if some of them fall apart a bit. Put this back in the oven for 10 to 15 more minutes, until there are a lot of brown bits around the edges, and everything is somewhat golden brown.
To test whether it's done, take a bite from one of the paler sections. If it still tastes a bit raw, sprinkle everything evenly with 1 to 2 tablespoons of water, cover the pan with foil, and bake for 5 to 10 more minutes (you probably won't need to do this).
Once they're done, break the crumbles up into large chunks with a spatula.
Notes
* The estimated time for this recipe is just for the falafel crumbles themselves. The quick salad at the end of the recipe is optional, but super easy and just takes about 10 more minutes of prep time. Enjoy your crumbles however you'd like—in a sandwich, with some fattoush, sprinkled over fried eggs, piled in the center of a plate of hummus… the possibilities are endless!
** If you don't have any baharat and don't feel like making a complicated spice blend, feel free to use a combination of cumin, coriander, paprika, and black pepper.
*** If you don't have a convection oven, it might just take a couple more minutes to bake.
**** If you don't have a standard 18×13 inch half-sheet pan, the falafel layer will be too thin and will get crunchy too quickly. If you're using a larger pan, simply don't spread everything out all the way to the edges. If you only have smaller sheet pans, feel free to use 2 quarter-sheet pans if that's what you have. If you're cutting the recipe in half, be careful that the layer of chickpeas is not too thin (use a smaller sheet pan).
serving suggestion
romaine hearts
radishes
tomatoes
cucumbers
1/2 cup tahini
1/2 cup lemon juice
1 very small clove garlic, crushed with a garlic press
3 tablespoons water
1/4 teaspoon salt
Wash, dry, and chop the romaine, radishes, tomatoes, and cucumbers into bite-sized pieces.
Combine the tahini, lemon juice, garlic, water, and salt, and whisk together until it smooths out into a creamy dressing.
Serve everything together in a salad with the falafel crumbles, and dress to taste (leftover dressing will keep in the fridge for weeks).