I've lived in four different states throughout the midwestern US and east coast, and everywhere I've gone, people have proudly shared a tremendous pride in their state's tomatoes. But if you ask me, there's very little difference between those grown in New Jersey and Illinois; that is, as long as you're not eating an Illinois tomato in Jersey, or vice versa, because with something this fragile and ephemeral, local is the way to go.
I try to eat relatively seasonally and locally, but I'm not such a stickler, and so I eat tomatoes pretty much year-round (sometimes from the farmers' market, sometimes from the supermarket). But I do enjoy a lot more of them in late July and August. And banadurah harrah is one of my favorite Middle Eastern dishes to eat this time of year because it really puts tomatoes front and center.
Banadurah harrah means "spicy tomatoes" in Lebanese Arabic, and it's usually described as "Lebanese salsa." And this totally makes sense because a lot of its ingredients overlap with Mexican salsas. You've got tomatoes, onions, garlic, herbs, spicy peppers, and citrus. As Maureen Abood says in her banadurah harrah post, what makes this taste a little more Lebanese is the particular choice of herbs—in this case, mint. Banadurah harrah goes great with tortilla chips, but it's more traditionally eaten as a condiment or with bread, and it makes a wonderful addition to a meze tray. Most bannadurah harrah recipes (and indeed, one of the recipes in this post) have you simmer the tomatoes with lots of deliciously subtle dried mint. The cooked version is the one I'm most used to, and it's particularly perfect if you've stumbled upon this sunny post in the middle of winter, because it works great with canned tomatoes and dried herbs. I've got a quick recipe for making dried mint at home if you can't find it in the supermarket. And in the middle of January, canned tomatoes are so much better than those pale, gritty ones you find in the produce section.
But, since we're smack dab in the middle of July and August, my current favorite way to enjoy banadurah harrah is fresh. My recipe for fresh banadurah harrah uses all the same ingredients as my recipe for the simmered version, but it just prepares them a little differently. Instead of stewing everything together with dried herbs (because "stewing" is a verb you might not want to hear in July), you simply finely dice and mince everything together with fresh herbs.
banadurah harrah two ways
Print
simmered banadurah harrah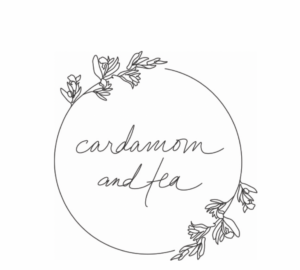 Prep Time:

7 minutes

Total Time:

17 minutes

Yield:

about 3 cups
1 tablespoon

olive oil

1/4 cup

+

2 tablespoons

small-diced onion

2

cloves garlic, crushed through a press or finely minced
Two

13.5

-ounce cans of diced tomatoes

2 teaspoons

finely crumbled dried mint

1/4 teaspoon

cayenne pepper (or to taste)

1/4 teaspoon

dried oregano

1/4 teaspoon

salt, or to taste

1/4 cup

lemon juice
Instructions
Heat the olive oil over medium heat in a frying pan for 1 minute. Add the onions and garlic and cook for about 5 minutes, stirring occasionally.
Increase the heat to medium-high and add the diced tomatoes with their juices. Cook for about 10 minutes, stirring every minute or so, until the tomatoes dissolve into a thick sauce and the juices evaporate. If you're not using a wide frying pan (e.g., if you're using a tall saucepan), this may take longer.
Reduce heat to medium, add the dried mint, cayenne pepper, oregano, and salt, and cook for another 2 minutes to infuse everything with flavor.
Remove from heat, stir in the lemon juice, refrigerate, and serve either cold or at room temperature.
Print
fresh banadurah harrah
Prep Time:

15 minutes

Total Time:

25 minutes

Yield:

about 2 1/2 cups
2 cups diced fresh tomatoes
1/4 cup small-diced red onion
1 clove garlic, crushed
1 tablespoon olive oil
2 tablespoons minced fresh mint
1/4 teaspoon cayenne pepper (or to taste)
1 1/2 teaspoon fresh oregano
1/4 teaspoon salt, or to taste
3 tablespoons lemon juice
Instructions
Strain the diced tomatoes for about 10 minutes to let the juices run into the sink (don't worry, there will be enough tomato juice once you add the salt).
Combine the strained tomatoes, red onion, garlic, olive oil, mint, cayenne pepper, oregano, salt, and lemon juice. Stir to combine and serve cold or at room temperature.