It's amazing the variety of things you can make with a few basic ingredients. For instance, it always surprises me that a crêpe has the same ingredients as a pancake—they're both essentially flour, eggs, butter, and milk—but these two different griddle cakes taste nothing alike. While their uniqueness has a lot to do with texture (one is of course flat and the other fluffy), they also just taste different. Like, if someone took a crêpe and puréed it, and did the same to a pancake, I would bet that most people would be able to tell which is which, and this difference (preparation methods aside) is largely due to ingredient proportions. Unfortunately, there aren't any actual pancakes in this garlic hummus post, but the principle is universal.
In the case of hummus, the chickpea:tahini:lemon ratio is one of the most important things to consider. Even though everyone's using the same basic ingredients, no one's recipe tastes like anyone else's.
This post's hummus is not my usual recipe, which has way more lemon juice than you might ever think to add. And while I use lemon with reckless abandon, I'm not a big fan of garlicky hummus—I want the garlic to be a background note, and not such a primary flavor. And while I like to use a good amount of tahini, I don't normally use a ton. So my ideal hummus tends to be bright and lemony, with a few subdued earthy flavors in the background.
But not everyone likes their hummus the way I do, so this recipe is for everyone who hears "bright and lemony" and totally turns off. This hummus is all about savory and earthy flavors, with a hint of lemon and fresh garlic for some brightness (but don't worry, not too much). There's a ton of tahini for nutty earthiness, and even more roast garlic, for those who start every meal prep by finely mincing up a whole bunch of cloves to be sautéed, and who never sit down to a meal without a bottle of sriracha on the table. While my citrus and salad loving family always makes their hummus the way I do (I mean, where do you think I learned how?), I like to make this extra-tahini and roasted garlic hummus for my in-laws, who are more into spaghetti carbonara, peanut soup, and pasta puttanesca.
These savory flavors are especially priceless in a vegan diet. There are certainly a ton of plant-based ingredients that have rich umami flavor, but if your idea of eating vegan mostly includes things like herby lemon salad with romaine and chickpeas, you're probably missing the meatier flavors that are simpler to find when eating… well… meat! An extra jolt of tahini and roast garlic is just the thing for some bonus savoriness.
Many Assyrians spend a big chunk of the year on a vegan fast, so this hummus recipe is particularly perfect for fasting times (or "soma"). There's an important, albeit short, vegan fast coming up soon (depending on the denomination, some will observe it this week, some next week), called the Fast of Nineveh. This fast commemorates Jonah's prophecy and the subsequent repentance of the Ninevites (the Assyrians living in the city of Nineveh). My grandmother says that this holiday is like Assyrian Thanksgiving, because it's a time to reflect on what you're thankful for. I'm definitely thankful for hummus in all its forms!
Print
roasted garlic hummus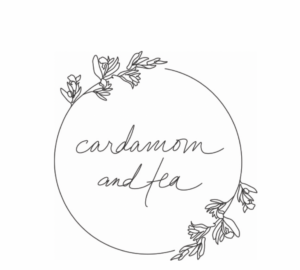 To soak the beans:
note: If you want to skip soaking and cooking the beans, simply use 2 15.5 ounce cans of chickpeas, and skip to making the hummus.
1 1/4 cups dried chickpeas
2 quarts water
2 teaspoons baking soda
To cook the beans:
2 quarts water
2 teaspoons baking soda
Soaked chickpeas
To make the hummus:
cooked chickpeas (or 2 15.5 ounce cans of chickpeas, strained and rinsed)
8 whole unpeeled garlic cloves, for roasting
1/2 teaspoon olive oil
1 clove garlic, raw
2/3 cup tahini
1/4 cup + 2 tablespoons lemon juice *
1 teaspoon salt, or to taste **
2 tablespoons water, or more if necessary
For serving: extra virgin olive oil, za'atar and/or paprika, and pita bread and/or veggies
Instructions
Soak the beans: Cover the chickpeas with the water and baking soda, and stir until the baking soda dissolves. Soak overnight, for at least 12 hours.
Cook the beans: Discard the soaking liquid, add the drained chickpeas to a small stockpot, and cover with another 2 quarts of water and 2 more teaspoons baking soda.
Bring to a boil over high heat, and then immediately reduce to a simmer and cook for about 30 to 40 minutes, until the chickpeas are completely cooked through.
Once they're done, strain them and rinse them under cold water.
Preheat the oven to 400° F.
Make the hummus: While the chickpeas are cooling down, roast the garlic: coat the unpeeled cloves in the 1/2 teaspoon olive oil, and roast them for 20 to 30 minutes, until they're very soft, and the skins have cracked open a little to reveal some brown spots on the cloves underneath.
Once the garlic cloves are cool enough to handle, peel them out of their skins (they'll most likely easily peel away, but if they don't, you can squeeze them out of their skins like toothpaste).
Finely mince the 1 clove of raw garlic in a food processor.
Once the chickpeas have cooled, purée them with the minced fresh garlic, roast garlic, tahini, lemon juice, salt, and 2 tablespoons water, until completely smooth. Add more water until it reaches your desired consistency.
Spread the hummus on 2 plates (or freeze half for another time and spread half on one plate), make little indentations with the back of a spoon, drizzle with olive oil, and sprinkle with either paprika or za'atar (pictured: one of each).
Notes
* Feel free to use just 1/4 cup if you prefer, but it's really good with the full amount.
** If you're using canned chickpeas instead of dried, you might want to cut back on the amount of salt you add. This recipe has you cook the chickpeas in unsalted water, so this is the only opportunity to add salt to the hummus. Some canned chickpeas, on the other hand, come with quite a bit of sodium.