I'm writing this post on my way back home from Chicago. This was our first real stretch of time away from Hong Kong since moving there in August, and I've been missing it, just like I was homesick for Chicago right before traveling home for the holidays. My homesickness has as much to do with missing certain ingredients as it does with missing certain company, because you can't facetime food.
Back in December, I was so badly craving really good mesta and labneh (I haven't found Middle Eastern yogurt in Hong Kong). So when I got to Chicago, I cooked with and ate my body weight in dairy (maybe literally?), all the while wishing I could just walk across the street for some fresh rambutan to go with it. I miss the market by our apartment, with its friendly vendors and the scent of drying green mandarin peels (always precisely slit open, carefully peeled whole, threaded on strings like flowers, and hung outside every stand in November and December). I have no idea what January will bring, and I'm excited to find out.
I'm so glad I got to spend time cooking with my family, and I'm putting together a whole bunch of posts this and next month, documenting all these family recipes. This first post is particularly on topic, because just as my life is a constant fruitless attempt to find ingredients that are hard to find where I am, and easy to find where I'm not, my grandmother is always on the lookout for flat beans, which are just like green beans, but larger than life and so much more flavorful (with an almost starchy sweetness).
Flat beans aren't the easiest to find outside the Mediterranean, Middle East, and South Asia, but in Chicago, you can often find them at grocery stores that import a lot of goods from Greece. If you're lucky enough to find them, they'll work beautifully in this veggie beef stew. But if you can't scout them out, plain old frozen green beans will absolutely work here too. Either way, riza shirw'it fasouleyeh (riza = rice, shirwah = stew, and fasouleyeh = beans) makes a wonderfully comforting stew that's just perfect for staying warm and eating healthy. And best of all, there's not much meat involved, which is nice if you're trying to eat more plant-based foods, but don't want to give it up altogether.
Print
flat bean stew with rice | riza sherw'it fasouleyeh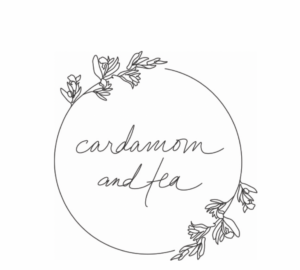 Prep Time:

25 minutes

Total Time:

90 minutes

Yield:

6 to 8 servings
To stew the meat:
1 1/2

to

2

pounds stew meat cut into medium chunks

2 cups

water

3/4 teaspoon

black pepper

1 teaspoon

salt, or to taste
To make the stew:
2 tablespoons

butter

2 tablespoons

olive oil

1 1/4 cup

medium diced onion

2

jalapeños (or

1

big banana pepper), cored and diced medium

2

14.5 ounce cans stewed tomatoes *

1 cup

boiling water
Salt to taste

1

kilogram bag of frozen flat beans **

1/4 cup

+ 2 T lemon juice (from about

1

very juicy lemon)
serve with: 1 medium pot of simple rice
Instructions
Stew the meat: Combine the stew meat, water, black pepper, and salt in a medium saucepan. Bring to a boil over high heat, reduce to medium, and cook with the lid very slightly cocked to the side for about 50 minutes to an hour, until the meat is tender. Maintain a low boil while it cooks. If too much water evaporates and exposes the meat, add a little more water.
Make the stew: While you're waiting on the meat, in a stockpot or dutch oven, melt the butter with the oil over medium heat. Once the butter melts, add the onions and cook for 6 minutes, stirring every minute or two, until they're a little golden.
Add the jalapeños to the stockpot, and cook for 3 minutes to soften them a little.
Add the stewed tomatoes to the stock pot, stir everything together, reduce heat to medium-low, and simmer covered for about 35 minutes until the tomatoes disintegrate a little (but not completely). Set it aside while you wait for the meat to finish cooking.
(This is a good time to start the rice).
Add the meat and its cooking liquid to the tomatoes. Stir in the cup of boiling water, salt to taste, cover, and simmer for 20 minutes to allow the flavors to meld and the meat to become a little more tender.
While you're waiting, thaw the flat beans a little by running water over them for a minute or two. Let them drain and cut them in half into shorter pieces.
Stir in the flat beans, bring back up to a simmer, and cook for 15 minutes, until the beans are tender.
Stir in the lemon juice, salt a little more to taste if necessary, and serve the shirwah alongside basmati rice.
Notes
* Just about any grocery store will have stewed tomatoes, there is usually not as much selection as diced, so you might have to scour the tomato aisle for a minute or two to find them.
** Flat beans, which are huge, broad green beans with an edible shell (usually imported from Greece, and pictured here) work particularly well here, but you can use 2 1/4 lbs of whatever frozen green beans are available at your grocery store. Flat beans that are imported from Greece are usually sold in 1 kg bags. Look for flat beans in Greek and Italian markets, as well as supermarkets with large imported frozen food sections (in Chicago, we usually find them at Fresh Farms and Treasure Island foods).