For the last few weeks, I've been putting the finishing touches on some fresh takes on classic Middle Eastern salads, and I'm very excited to start sharing all the recipes and photos. A couple weeks ago, I raved about beet salad with fresh chive blossoms. I recently posted this recipe for ruby fennel tabbouleh, and I've got two others in the works, so be sure to keep an eye out later in the summer for more tabbouleh variations. And on Wednesday, I'm posting a take on classic fattoush.
So, yes: everyone loves a crisp, refreshing seasonal salad with a bright, sunny dressing, and lots of fresh summer produce. But after about a month of nothing but salads with every meal, all those cool cucumbers and juicy tomatoes start to become a little monotonous. And that's when you remember that the right kind of soup can make a wonderful summer meal too.
That's all just to say that this red lentil soup is not one of those hearty, stick-to-your-bones, warm your heart and soul, flannel-blanket-in-a-bowl kinds of soups with russet potatoes, roasted beef bones, cheddar cheese, roux, barley, mushroom, and gobs of roasted garlic. Instead of warming it, this soup will lift your soul, clear your head, and bring your senses back to life after an early summer salad burnout.
How does this soup do it? Lots and lots of cilantro, sumac, lemon, and—most importantly—mint. But you know how sometimes you accidentally add way too much mint to something and it ends up tasting like toothpaste? Dried mint is the key to this soup's subtlety. You can buy dried mint in some specialty stores, but if you can't find it, you can easily dry fresh mint at home, which is absolutely in season right now. If you have a friend who grows it, they're probably already trying to find people to take all the extra mint off their hands. And while it might sound strange to dry out an ingredient before adding it to something wet, it actually makes all the difference.
But I totally understand if you're skeptical—whenever a recipe tells me to add water and then boil to reduce, I roll my eyes and totally ignore both instructions altogether (because who wants to simultaneously waste time and make their house more humid?), but this is different, and absolutely not an oversight.
Just think about how different dried basil and fresh basil taste. Close your eyes and imagine a caprese salad with dried basil; then imagine a sandwich with fresh basil meatballs. I mean, both sound totally delicious, but completely different than what you're probably used to. No matter the herb, drying changes everything! The dried mint makes this soup herby without being too minty, and the red lentils make it filling without feeling heavy. And best of all, this soup is delicious at room temperature or chilled.
But if you're not totally on board with chilled soups, you can absolutely enjoy this one hot on a summer day. My great grandfather Paulos would always drink chai in sweltering weather, because he claimed that drinking a hot liquid actually cools you down. While I've never been quite sure if this is true, he was a wise man, and so on hot days when I'm craving a bowl of hot soup, I just go with it. Or you can just revel in the chill of your air conditioned kitchen while you eat hot soup under a blanket (no judgement!).
Print
zesty lentil soup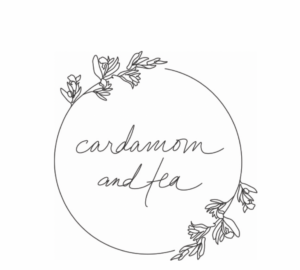 Prep Time:

20 minutes

Total Time:

30 minutes

Yield:

6 servings
3 tablespoons

olive oil

1

small or 1/2 of a large onion, minced (about

1 1/2 cups

)

3

carrots, diced small (about

1 1/2 cups

)

2

cloves garlic, minced

1 teaspoon

ground cumin

1/2 teaspoon

ground coriander seeds

2 1/2 tablespoons

tomato paste

2 quarts

(

8 cups

) vegetable broth or stock

1

pound (16 ounce) bag red lentils (slightly over

2 cups

), sorted and rinsed

1 1/2 tablespoons

crumbled dried mint

2 teaspoons

paprika

2 teaspoons

sumac

1/4 teaspoon

cayenne pepper (or to taste)
Salt to taste

1/4 cup

lemon juice (about

1

to

1 1/2

lemons)
Instructions
Place a stockpot over medium heat and add the olive oil. Stir in the onion, carrots, and garlic, and cook for about 10 minutes, stirring every minute or two, until they soften.
Once the veggies soften, stir in the cumin and coriander seeds, and cook, stirring constantly, for another 2 minutes.
Stir in the tomato paste and continue to cook, stirring constantly, for another minute.
Add the vegetable broth, lentils, dried mint, paprika, sumac, and cayenne pepper. Stir together, cover, and increase heat to high. Once it comes to a boil, reduce the heat to low and continue to cook, covered, for about 10 minutes, until the lentils are starting to fall apart. *
Taste the soup and add more salt if necessary. If the soup looks a little dry add 1/2 cup of water at a time. Partially purée the soup, if desired. Once you're happy with the seasoning and amount of liquid, stir in the lemon juice.
Serve either hot, chilled, or at room temperature. Garnish with cilantro, sumac, and crushed red pepper. Serve alongside lemon wedges and bread or rice.
Notes
* Most red lentils sold in US grocery stores are split red lentils. The lentils should be falling apart and past al dente.