It's the time of year that purple and pink chive blossoms start poking up among the green chive stalks. If you have your own herb garden, you might already know that these blossoms are entirely edible, especially when they're small and tender. They taste just like chives, but with lovely botanical notes. And while they beautifully ornament over-the-top salads and soups, they also pull a lot of weight in simpler dishes, where they easily elevate the humblest ingredients. Take beets, for instance.
Beets are as humble as it gets. Many people refuse to eat them, complaining that they taste like dirt. But I've never really understood this gripe, since tasting like the earth seems to be a good thing when it comes to French wine and grass-fed beef. And as you might expect of a veggie that supposedly tastes like dirt, beets aren't fancy in a delicate, high-maintenance way. Unlike other root vegetables, they hold up beautifully to over-cooking. Overcook a potato and you've got a mealy, water-logged nightmare. Overcook a beet, on the other hand, and you end up with a soft, almost gelatin-like finished product. Or just shred them and eat them raw! It doesn't matter. Beets just work.
This beet salad recipe embraces the beet as a salt of the earth veggie, without doing too much to get in the way of their flavor. You simply boil them, slough off their skins, slice them into wedges, dress them in lemon, salt, pepper, oil, mint, and chives, garnish them with more chives, and stud the crevices with chive buds. It's as easy as picking up takeout, and as impressive as can be.
Print
beet and chive blossom salad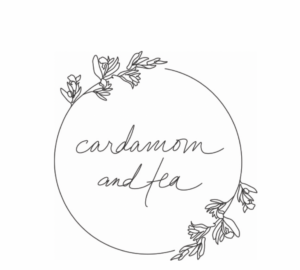 Prep Time:

15 minutes

Total Time:

1 hour and 15 minutes

Yield:

about 6 servings
2

pounds trimmed and washed beets (about

6

beets, or

2

bunches)

1/4 cup

lemon juice

1 tablespoon

extra virgin olive oil
Salt and pepper to taste

1 tablespoon

mint chiffonade

2 tablespoons

bias-cut chives, divided in half
optional: 5 to 10 chive blossoms
Instructions
Place the beets in a medium saucepan and cover them with a few inches of salted water. Bring to a boil over high heat. Once boiling, cover and reduce the heat to simmer. Cook for about 45 minutes to 1 hour, until you can easily insert a butterknife into the center of the largest beet.
Drain the beets and then shock them in an ice bath, or run some cold water over them for a minute or two. Rub the skins off the beets once they're cool enough to handle.
Once the beets have chilled to room temperature or cooler, slice them in half and then slice each half into wedges.
Toss the beets with lemon juice, olive oil, salt, pepper, mint chiffonade, and 1 tablespoon chives.
Top with the chive blossoms and remaining 1 tablespoon chives.