Tabbouleh (also spelled tabouli, tabbouli, or tabboule) is a traditional salad, made with bulgur, lemon, olive oil, parsley, mint, green onions, and (usually) tomatoes. While I love traditional tabbouleh, and eat it all the time, when I'm up for a change, I like to look at this list of ingredients as a formula for building a variety of different kinds of tabbouleh. I'm currently obsessed with a version that is minced up with fennel fronds, studded with grapefruit and pomegranate, and scooped up with fennel petals. I call it ruby fennel tabbouleh.
So what is it that makes tabbouleh tabbouleh, and not just some other salad? First, tabbouleh has to have a grain, most traditionally bulgur. It should probably have tomatoes, or something tomato-ish (although this isn't absolutely necessary, since some traditional tabboulehs don't include tomato). It's got to have parsley and one or two other complementary herbs. It should have some sort of minced onion and some sort of zesty dressing with olive oil. And finally, tabbouleh is always vegan and must be finely minced.
But of course, it's always fun to break one or two rules, when it's for a very good reason. The one place this recipe transgresses is the grapefruit supremes. When I first developed this recipe, I diced up the grapefruit and gently folded it in with the rest of the ingredients, but no matter how gently I folded, the grapefruit disintegrated entirely. But I'm glad I tasted it, even though it looked so sad, pale, and watery, because the flavor was outstanding; fennel and grapefruit are such a fantastic combination. So in order to fix the texture problem, the next time I tried to recreate it, I kept the grapefruit supremes whole and placed the slices along the bowl's border. That way, everything made it to the plate in one piece, the dish looked beautiful, and the fennel-grapefruit-pomegranate combination was as strong as ever.
Other than the crazy-huge chunks of grapefruit (forgive me, tabbouleh purists!), I kept this recipe pretty traditional with the bulgur, lemon, tomato, and parsley. But instead of mint, I used fennel fronds to add even more fennel flavor. Pomegranate seeds make a great addition to the tomatoes, since they add a similar color, but with more zest and crunch.
This is a wonderful summer salad, since we usually think of citrus as having a very summery mood, but it would also make a fantastic late fall salad, since many of its ingredients are in season later on in the year. If you're really into local produce, you could even leave out the tomatoes altogether, adding extra pomegranate seeds and grapefruit supremes to compensate. And speaking of pomegranate seeds, if you're looking for an easy way to remove them from the bulb, try doing it under water.
more tabbouleh
Build your own tabbouleh
Tomatillo tabbouleh verde
Tabbouleh margherita
Pomegranate Cilantro Tabbouleh
Print
ruby fennel tabbouleh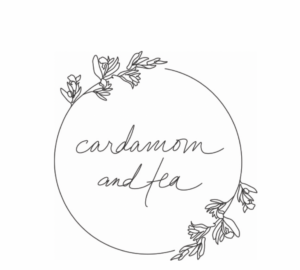 1/2 cup

burghul #1 *

1/3 cup

lemon juice, plus more to taste

1 cup

minced red tomato, with juices saved

1

small bulb of fennel **

1/4 cup

minced fennel fronds ***

1

packed cup minced parsley

1/4 cup

minced red onion

1/2 cup

pomegranate seeds

2 tablespoons

extra virgin olive oil
Salt and pepper to taste

1

small or

1/2

of 1 large grapefruit, supremed
Extra fennel fronds and pomegranate seeds for garnish
Instructions
Combine the burghul #1 with 1/3 cup lemon juice and diced minced tomatoes with their juices. Let this sit for 30 minutes while you prep the rest of the ingredients.
Slice the fennel bulb into scoops by carefully severing each layer from the root and then cutting it into a few large triangular pieces from root to tip.
Add the fennel fronds, parsley, red onion, pomegranate seeds, extra virgin olive oil, salt, and pepper to the soaking burghul.
Combine, taste, and adjust the seasoning to taste (additional oil, lemon juice, salt, and/or pepper).
Place the tabbouleh in a serving dish and place the grapefruit supremes all the way around the border.
Garnish with more fennel fronds and pomegranate seeds, and serve the tabbouleh bowl alongside a plate of fennel scoops, or set the bowl on a plate and arrange the fennel petals around the bowl (see photos).
Notes
* Burghul #1 is pre-cooked and very fine, so it doesn't need the extra step of being cooked in boiling water. You can find burghul #1/fine bulgur at most Middle Eastern grocers. If you can't find a source near you, you can substitute couscous, cracked wheat, or coarse bulgur. However, these will need to be cooked in boiling water, according to the package instructions (or until al dente), rinsed, and then soaked with the tomatoes and lemon juice for about ten minutes.
** The fennel scoops can be used to serve the tabbouleh as an hors d'oeuvre at a party (like chips and dip). If your'e serving it as an hors d'oeuvre, instead of as part of dinner, you should buy a large fennel bulb (people tend to use more scoops for hors d'oeuvres than they do for dinner).
*** To buy fennel fronds, simply find a fennel bulb with some fronds attached to the top. If you can't find one with fronds, just buy a larger bulb and mix in 1/4 cup of finely minced fennel bulb, and garnish with a little reserved parsley.