This sabzi khordan chopped salad could probably just be called "sabzi khordan," full stop. I mean, sabzi khordan is simply a platter with lots of herbs, sometimes with cheese. But whenever I make it for guests who aren't super familiar with Middle Eastern food, I tend to do an awkward amount of arm-twisting to convince them that they absolutely must pile their flatbread high with a mountain of cilantro and basil. So I decided that this salad might be a more gracious way of letting guests know that there's no such thing as too many herbs.
My favorite salads always pile on the herbs with reckless abandon, and this one is no exception. Indeed, it is pretty much just a big mountain of herbs, dressed with a perfectly tangy and rich dressing. You can absolutely feel free to include some of your other favorites—throw in whatever you've got on hand. Dill, mint, and tarragon all work wonderfully here in smaller quantities. If you can't stand cilantro, you can also just add more parsley and basil to compensate. It's super adaptable, but the idea is always the same: 1/3 herbs, 2/3 lettuce, and lots of good stuff on top.
A few quick notes: The only herbs to stay away from here are the woody/perfumey kinds like thyme, rosemary, oregano, and sage. While you can get away with using as much basil as you'd like, their more intensely fragrant flavors work better in small doses. And don't miss the note below the recipe on making this ahead. It includes a link to learn to properly store herbs so they'll last in the fridge.
Print
sabzi khordan chopped salad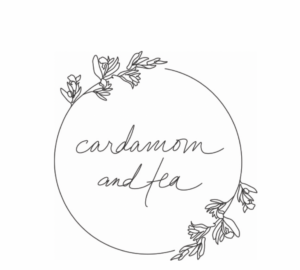 Total Time:

30 minutes

Yield:

6 to 8 servings
For the salad:
Outer leaves from 1 medium head romaine [225g leaves], coarsely chopped

1

small bunch watercress [40g], torn
Leaves and

ten

der stems from 1 small bunch cilantro [40g leaves]
Leaves from

1

very small bunch parsley [20g leaves]
Leaves from

1

very small bunch basil [20g leaves]

1

very small bunch chives [20g], coarsely chopped

1

large green onion [20g], thinly sliced

4

or

5

radishes, thinly sliced [60g]

6

small tomatoes [175g]

⅔ cup

crumbled feta [90g] (omit or replace with vegan feta to make vegan)

½ cup

coarsely chopped walnuts [50g]
For the dressing:
¼ cup

[55g] extra virgin olive oil

2 teaspoons

[15g] honey

1 tablespoon

[15g] red wine vinegar

1 tablespoon

[15g] water

1 teaspoon

[5g] dijon mustard

1

medium clove garlic, crushed through a press

½ teaspoon

[3g] salt
Instructions
Place the romaine in a large mixing bowl and toss together with some of the dressing.
Top with the watercress, herbs, chives, green onion, radishes, tomatoes, feta, and walnuts, drizzle with more dressing, and serve.
Notes
Tips for storage: Store your herbs properly for a long shelf life—basil and chives will last for a few days, parsley and cilantro will last for more like a week or two. You can also store greens this way, which will last for about 3 to 7 days. Whole romaine leaves will last longer—if their stems oxidize a little, just trim the brown bit away.
If you want to make this salad ahead of guests, store the lettuce and herbs in one container, the toppings in another, and the dressing in another. Dress the lettuce at herbs at the last moment, then top with the rest of the toppings, and drizzle with more dressing.
If you don't want to eat the whole salad at once, store the lettuce/herbs in one container, toppings in another, and dressing in another, and assemble smaller portions as needed.