Donut week is coming to a close! But today I'm leaving you with a guide to creating a custom old fashioned cake donut. Get creative with your favorite flavors and mix-ins, and don't forget to decorate them so that it's clear what's inside. The 6 I posted this week are a few of my favorites, but there are so many possibilities:
Try substituting raspberries in my blueberry icing, then make the recipe below with a handful of chocolate chips added to the dry ingredients, and a little bit of almond extract added to the wet ingredients. Or make my cinnamon sugar donuts, but add some lemon and orange zest to the wet ingredients and even more to the cinnamon sugar. The sky's the limit—get creative, and have fun!
Here's a quick list of the 6 recipes I posted this week, in case you want to borrow a glaze or some inspiration for your own creation:
Print
create your own cake donut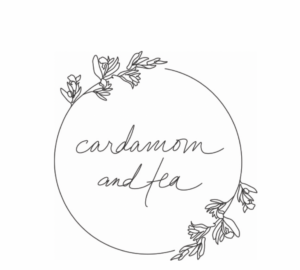 Yield:

about 8 to 10 donuts
Neutral high smoke point oil, for deep frying (e.g., canola)

250g

all purpose flour (

2 cups

), plus more for dusting
Dry ingredient flavorings*, to taste (e.g., spices like cinnamon, cardamom, etc.)

4g

salt (

¾ teaspoon

)

9g

baking powder (

2 teaspoons

)
Dry mix-ins, to taste (optional, e.g. chocolate chips, chopped nuts, etc.)

45g

melted butter (

3 tablespoons

), cooled slightly

100g

sugar (

½ cup

)

50g

egg (

1

large) at room temperature

120g

plain unstrained yogurt (

½ cup

) at room temperature
Wet ingredient flavorings*, to taste (e.g., extracts like vanilla or almond, flower waters, or citrus zest)
Optional: glazes and/or decorations (see the 6 examples linked to above this recipe for recipes and inspiration)
Instructions
Set up a safe fry station on your stove or a dedicated deep-fryer. Make sure it cannot be knocked over. Set over medium-low heat so it can heat gradually while you prep the donuts, and set up a deep fry thermometer. Keep a close eye on it, and aim for it to reach 350°F [180°C] by the time you're ready to fry. If it heats too quickly, reduce the heat to low or turn off for a few moments until you're ready.
In a medium mixing bowl, combine the flour, dry ingredient flavorings, salt, baking powder, and mix-ins (if using). Whisk or sift together until completely lump free.
In a separate mixing bowl, combine the melted butter, sugar, egg, yogurt, and wet ingredient flavorings. Whisk together until completely smooth.
Scrape the wet ingredients into the dry ingredients, then mix together just until combined (do not overmix).
Dust a clean counter with more flour, then scrape the dough onto the dusted counter. Sprinkle on a little more flour, then gently pat it into an oval.** Take care to make sure it's well dusted both underneath and on top. Roll it out to ½-inch thick, redusting above and below to keep it from sticking as you work.
Stamp out as many donuts as you can using a donut stamp or set of pastry rings. Collect the scraps***, re-roll, and stamp out more donuts.
Once the oil has heated, fry the donuts. They should take about 2 minutes per side at 350°F [180°C], and should be deeply brown (but not burnt) and cooked through. Remove to a paper-towel-lined plate or cooling-rack-lined sheet pan to cool.
Glaze and decorate (if using).
Notes
* You don't need to use both dry and wet ingredient flavorings, but you should at least use one or the other.
** Do not knead the dough or incorporate the flour into it, or it will turn out dry—just pat it into shape.
*** To get a really good re-roll out of the scraps, try not to let any flour touch the freshly stamped edges, and compress them together so the bare edges mush together with other bare edges. Try not to introduce a lot of new flour. Feel free to fry the donut holes, or re-roll them with the scraps (if you fry them, they will take about 30 seconds less per side).