My favorite ramen is hands-down butter corn miso ramen. I love it so much that even when I order something else, I'll often order extra butter corn as an add-on. We lived across the street from an Ippudo when we lived in Hong Kong, and I think I've tried (some might say ruined) everything on their menu by tacking on butter corn from their menu's extras. And I don't stop at ramen—I now add butter corn to pretty much any soup I make at home. It's got a sweet crunch and silky beads of butter, and it's just the best topping ever. And in late summer, butter corn is very at home atop a bowl of tomato basil soup.
tomato basil soup ingredient substitutions
I developed this recipe using canned tomatoes, but you can absolutely make it with a similar amount of fresh, especially if you've got a ton growing in your garden. Use about 6 or 7 medium tomatoes [1kg]. First halve your tomatoes, coat in a thin layer of olive oil, sprinkle with a little salt, and roast your fresh tomatoes cut-side-up at 350°F [180°C] for about 45 minutes, just until they soften and caramelize very slightly. Don't let them fully dehydrate—you just want a little flavor concentration. Roasting adds a caramelized quality that you wouldn't get with fresh or sautéed. If your fresh tomatoes are a little on the sad side, you can add 2 to 3 tablespoons [30 to 45g] tomato paste to liven them up.
You can also get away with using dried basil, though the flavor will be different. Substitute 1 tablespoon [3g] dried basil in place of fresh, and add it along with the stock so it hydrates and melds with the other flavors.
Also feel free to use frozen corn instead of fresh. It'll just take an extra minute or two to sauté if you go straight from frozen. But whether frozen or fresh, tomato corn soup is better than just tomato soup.
Also feel free to cut back on the cream if you'd like, but keep in mind that a little cream goes a very long way in making tomato basil soup delicious. It comes out to slightly more than 1 tablespoon per serving, and makes all the difference. So feel cut back if you must. But don't forget to live a little! It's August—time to enjoy that glorious combination of butter fat and late summer veggies.
Print
tomato basil soup with butter corn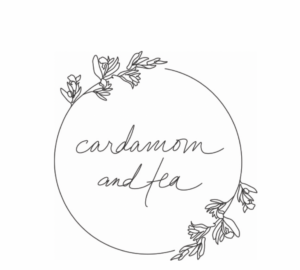 For the tomato basil soup:
2 Tbsp

extra virgin olive oil

1

medium onion [180g], sliced
Salt

28 oz

[800g] can whole tomatoes with their juices (see note above recipe to use fresh)

1 quart

[940g] vegetable stock

3

medium garlic cloves, crushed through a press [10 g]

½ tsp

[1.5g] freshly ground black pepper

½ cup

[120g] heavy cream
Leaves from

1

medium bunch basil [40g leaves] (see note above recipe to use dried)
For the butter corn topping:
4 Tbsp

[55g] butter

1 cup

[50 g] thinly sliced green onion

1½ cup

[210g] corn kernels
Salt
More basil, for topping (optional)
Instructions
Place a stock pot or dutch oven over medium heat and let it heat for a few minutes. Once hot, add the olive oil, onion, and a pinch of salt. Cook stirring occasionally until the onions soften a little (about 5 minutes).
Add the tomatoes, vegetable stock, garlic, and pepper, and bring to a simmer over medium-high heat. Reduce the heat to medium or medium-low to maintain a simmer. Simmer uncovered for about 5 minutes, just until the flavors meld a bit.
Add the cream and basil, then blend with a high-power or immersion blender until completely smooth. If you use a blender, learn to do it properly so the top doesn't pop off. 
Make the butter corn topping: place the butter in a skillet over medium heat. Add the green onion and cook for about 1 minute, just until they soften a little. Once the butter melts, add the corn and a pinch of salt and continue cooking until everything is warmed through and slightly more golden, about 2 more minutes.
Serve each bowl with a little spoonful of butter corn and a few basil leaves (if using).