This tabbouleh verde, inspired by classic Mexican salsa verde, is as green as can be. And something that just looks like a plain green salad might not seem like it would taste very exciting. But, as anyone who has ever tasted a banana and a lemon knows, a color isn't the same thing as a flavor (unless you count "blue" flavored sports drinks). There are so many different green things packed into this tabbouleh, and each ingredient brings its own personality, which will surprise anyone who takes a bite. And there's something especially fun about a monochromatic dish that doesn't taste monochromatic. Just as anyone who spends time learning about Mexican or Middle Eastern food will discover, what may seem homogenous to an outsider is actually incredibly diverse and sophisticated.
The primary thing that makes salsa verde salsa verde is the massive amount of tomatillos that go into it (well, that and lots of other tasty green produce like cilantro, jalapeños, and lime juice). Most of the salsa verde I've had has been the cooked version, but there are also some variations where the tomatillos are left raw. And if you've ever tried raw tomatillos, you know how different these two salsa verdes can be. Instead of that almost gelatinous texture, and the deep, tannin cooked tomatillo flavor (which I absolutely adore), raw tomatillos have such a snappy, sweet flavor and texture, almost like a tomato-flavored apple. So, needless to say, this tabbouleh is very different than the classic kind, made with red tomatoes. But it's a really fun change for times when you're looking for something a little zippier and more refreshing.
more tabbouleh
Build your own tabbouleh
Ruby fennel tabbouleh
Tabbouleh margherita
Pomegranate Cilantro Tabbouleh
Print
tomatillo tabbouleh verde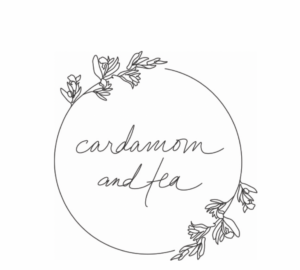 Prep Time:

25 minutes

Total Time:

30 minutes

Yield:

4 to 6 servings
For the couscous:
2 cups

water

1/4 teaspoon

kosher salt

1/2 cup

pearl couscous *
For the tabbouleh:
3/4 cup

minced parsley

1/2 cup

minced cilantro

2 tablespoons

chiffonade mint

1/2 cup

minced green onions

1 cup

minced raw tomatillos (about 4)

1

minced jalapeño (remove the pith and seeds for less spice)

2 tablespoons

extra virgin olive oil (plus more to taste)

1/4 cup

lime juice (plus more to taste)
Salt and pepper to taste
Instructions
Make the couscous: Bring the water and salt to a boil in a small saucepan.
Once the water is boiling, add the couscous and cook, uncovered, stirring occasionally, for about 7 to 8 minutes (check the box for cooking time). The couscous is done when it is al dente (pleasantly chewy).
Strain and then rinse the couscous in lukewarm water for about 30 seconds. Drain well and add to a mixing bowl.
Make the tabbouleh: This tabbouleh is best when served immediately, but is still very good the next day. Use a sharp knife and dry the herbs completely to make sure they don't turn brown.
Add the parsley, cilantro, mint, green onions, tomatillos, jalapeño, olive oil, lime juice, salt, and pepper to the couscous.
Combine, taste it, and adjust the seasoning to taste (oil, lime, salt, pepper).
Notes
* Pearl couscous is much larger than fine couscous, so if you're using a finer kind, be sure to reduce the cook time. Cooking times vary from box to box, so be sure to check yours for instructions. This dish can be made a few hours ahead of time; if you plan to let the tabbouleh sit for longer than 30 minutes, undercook the couscous by about 1 minute.