It's a long weekend and everyone with a grill will be grilling. Burgers and hotdogs are all well and good, but if you're looking for something a little punchier, with a lot more color, you're going to want to try this recipe. Chunks of lamb are marinated in pomegranate molasses, and then glazed with more pomegranate molasses as they cook. The tangy caramelized sugars make this lamb completely irresistible. As if that wasn't enough, the veggie skewers are marinated in za'atar and sumac, and they blister, char, and soften to perfection on the grill. This shish kebab is fabulous for entertaining because the whole thing can be prepared ahead, left to marinate in the refrigerator, and once they go on the grill, they're done in a flash.
There's no magical reason why this recipe calls for tomato, onion, and bell pepper. It's the veggie mix my family always makes, it's always easy to find, and it goes great with grilled meats. The sumac flavor adds just the right zest to the mellow flavor of the charred and blistered veggies. But feel free to experiment with skewering other produce for grilling. Mushrooms, zucchini, eggplant, radicchio, asparagus, or even stone fruit like peaches, all work great here. It doesn't matter what color cherry tomatoes, onions, or bell peppers you find—a more colorful variety will give this dish a brighter presentation, but red tomatoes with red bell pepper and red onions look chic in their own monochromatic way.
And speaking of good looks: while it would be even prettier to put the veggies on the same skewers as the lamb pieces, this is one time when you've got to sacrifice some style for substance. The vegetable skewers will be done cooking a couple minutes before the lamb, and it's important that you take them off the grill as soon as they're ready. You know the veggie skewers are done when the tomatoes are blistered, slightly softened, and just starting to shrivel. You don't want to cook them beyond this point or you will make a delicious tomato sauce, which will slough off the skewers and sink right through the grill grates.
Print
pomegranate sumac shish kebab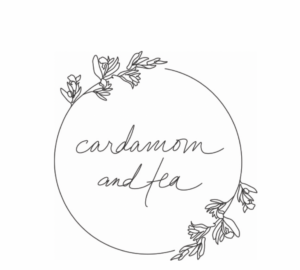 Prep Time:

35 minutes

Total Time:

2 hours and 30 minutes *

Yield:

4 servings
2

pounds semi-boneless leg of lamb (if you are buying bone-in, buy

2 1/2

to

3

pounds)
About

1/2

to

3/4

teaspoons salt (to taste)

2 tablespoons

pomegranate molasses (for marinade)

1

small red onion

1

green bell pepper (can substitute another color bell pepper)

1

pound cherry tomatoes

1/2 teaspoon

sumac

1/2 teaspoon

za'atar (optional, add

1/4 teaspoon

more sumac instead)
About

1/2

to

3/4

teaspoons salt (to taste) *

1 tablespoon

olive oil

2 tablespoons

pomegranate molasses (for grilling)
Instructions
Trim any large pieces of fat from the leg of lamb, and cut the lamb into chunks, discarding any bone or gristle.
Place the lamb it in a ziplock bag (or another sealable container), add the salt and pomegranate molasses, mix it around by squeezing the bag, and refrigerate for at least 2 hours, or up to 1 day. **
Chop the onion and bell pepper into large chunks. Mix together in a ziplock bag with the cherry tomatoes, sumac, za'atar, salt, and olive oil. Refrigerate for at least 1 hour, or up to 1 day.
Once they're ready, skewer the veggies and the lamb separately. ***
Pre-heat the grill to medium-hot and brush one side of the lamb with 1 tablespoon pomegranate molasses.
Once the grill is hot, add the lamb, molasses-side-down, and brush the other side of the lamb with the other tablespoon of pomegranate molasses. Then add the veggie skewers.
Regularly check to make sure nothing is burning, and turn everything once or twice to cook evenly.
Remove the veggies once they are charred and slightly wilted. For medium-rare, the lamb should be internally 135° F, although they're also very tasty when cooked beyond medium rare.
Notes
* Use a little less salt if your za'atar is seasoned.
** If you're in a hurry, you can get away with marinating it for 30 minutes, but the flavor intensifies if you leave it a bit longer. If you marinade for a shorter period, glaze the lamb with a little extra molasses during the grilling.
*** If you're making everything ahead of time: Simply mix the veggies with the seasoning, skewer them immediately, and refrigerate for up to a day. Start the lamb off by marinating it in a ziplock bag for an hour, then skewer and refrigerate for up to a day.