This summer, I've posted a whole lot of tabbouleh. There was tomatillo tabbouleh verde, inspired by the flavors of Mexican salsa verde, there was ruby fennel tabbouleh with pomegranate seeds, grapefruit supremes, and lots of fennel fronds, and tomorrow I'm posting a guide to building your own tabbouleh. If you experiment with your own spin on the classic, I'd love to hear what you come up with.
While you can totally do this by mixing and matching your favorite flavors (might I suggest the Flavor Bible?), another fun source of inspiration can come from the flavors in your favorite dishes. Do you like cucumber-tomato Jerusalem salad? Why not turn it into tabbouleh! Do you like mint chip ice cream? Make it a tabbouleh with plenty of fresh mint, chocolate chips, and waffle cone crumbles! Or maybe don't try that because it was a joke and sounds pretty gross. But pizza tabbouleh? That will work quite nicely.
This tabbouleh is inspired by my favorite pizza, margherita, but without the mozzarella, because I just can't imagine a tabbouleh that isn't vegan. But if you're more of a pizza margherita stickler and less of a tabbouleh stickler, this salad would be delicious with finely diced pieces of fresh mozzarella. While the soft discs of fresh mozzarella are a huge part of why I love pizza margherita, I think it's my favorite because of the enduring combination of fresh tomato and basil.
So instead of parsley and mint, I've gone with parsley, basil, and oregano, which are more true to the margherita flavors. And instead of bulgur, I've used farro, which is a wonderfully chewy Italian grain. It brings that rustic chewiness of a really good Neapolitan pizza to the tabbouleh, which tends to be a little more refined in its texture when made with bulgur. And most importantly, I've included balsamic vinegar instead of lemon juice, although I've cut way back on the amount. Balsamic vinegar is more pungent than refreshing and a little goes a long way.
more tabbouleh
Build your own tabbouleh
Ruby fennel tabbouleh
Tomatillo tabbouleh verde
Pomegranate Cilantro Tabbouleh
Print
tabbouleh margherita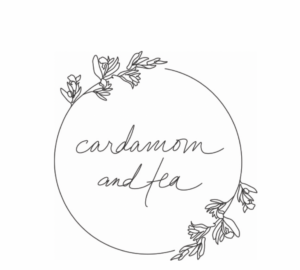 Prep Time:

15 minutes

Total Time:

20 minutes

Yield:

6 servings
Instructions
For the farro:
2 cups water
1/4 teaspoon salt
1/2 cup farro
For the tabbouleh:
1 packed cup minced parsley
1/4 cup basil chiffonade
1 1/2 teaspoons minced oregano
1/2 cup minced green onion
1 cup minced brown or red tomatoes, strained, juices discarded
2 tablespoons extra virgin olive oil, plus more to taste
1 tablespoon + 1 teaspoon balsamic vinegar, plus more to taste
Salt and pepper to taste
Notes
Boil the farro: Bring the water and salt to a boil in a small saucepan.
Once the water is boiling, add the farro and cook, uncovered, stirring occasionally, for about 16 minutes, or according to the package instructions. The farro is done when it is al dente (pleasantly chewy).
Strain and then rinse the farro in lukewarm water for about 30 seconds. Drain well and add to a mixing bowl.
Make the tabbouleh: Add the parsley, basil, oregano, green onions, tomatoes, olive oil, vinegar, salt, and pepper to the farro.
Combine, taste it, and adjust the seasoning to taste (oil, vinegar, salt, pepper).
This tabbouleh is best when served immediately, but is still very good the next day. Use a sharp knife to make sure the herbs don't turn brown.