I find myself spending way too much time trying to decide whether something is a passing fad or a game-changing new concept with serious staying power. I mean, it's such a fun thing to think about! Because when you're really in it, when you absolutely love a particular new thing, it's hard to see outside of that infatuation.There are lots of food trends that everyone—both proponents and haters alike—would agree will probably look a little dated in a couple months or years (ahem… unicorn smoothie bowls), but I'm constantly speculating about all of my favorite food sensations, holding out hope that they'll stay chic forever, completely unwilling to give them up yet. This brings me to grilled peaches, which (at least in my kitchen) are absolutely here to stay.
I first fell in love with them in 2012, the first time Tracy Benjamin posted about them, and I've been eating them every summer since. In all that time, I've experimented a lot with flavor pairings and grilling techniques, and I've come up with a recipe for my favorite way to prepare them.
how to grill peaches perfectly
The goal of grilling peaches is to sear them enough that they caramelize, but not so much that they fall apart and turn to mush. It might sound like a challenge, but it's super easy. And if you follow this advice, you don't even need a recipe (although I've written one at the end of this post).
Every grilled peach recipe out there will (rightfully!) tell you to preheat the grill until it's extremely hot, and to brush both the grates and peaches with oil. Preheating the grill ensures that you can char the outside before the inside turns to mush, and oiling adequately means that less of the beautiful caramelization will be left behind, stuck to the grates. Also make sure you choose a peach that's ripe (about one day away from the perfect snacking ripeness), but not extremely ripe. It shouldn't be hard as a rock, but it should be a bit on the firm side.
I totally agree with all of these guidelines, but I do one extra thing that I think makes a big difference: I only grill the cut-side of the peach. My reason for doing so is simple: I've noticed that grilling the skin-side adds just a marginal amount of grilled flavor, but it makes the peaches significantly mushier, and it usually makes the skins slough off once they make it to the plate. Plus, I love the variety of different flavors and textures you get when you just grill one side. There's raw, caramelized, and everything in between.
grilled peach toppings
And speaking of flavors, labneh, pine nuts, and mint are my favorite grilled peach toppings because they're an incredibly dynamic combination. Or less pretentiously, the combination is super confusing, but in a fun way! Allow me to way-over-complicate the idea of sweet and savory:
When you look at each ingredient on its own, labneh (or yogurt more generally) and mint have very neutral flavor profiles. Pine nuts and peaches, on the other hand, are at opposite ends of the savory and sweet spectrum; they can both work well with sweet or savory ingredients, but pine nuts are distinctly savory, and peaches are no doubt sweet. So obviously when you put all four ingredients together, you've got something that's both savory and sweet.
But here's the big question: what is going on with the two neutral flavors, labneh and mint? Are they pulled toward sweet or savory, or do they just stay neutral? When you look at each of the flavors together in groups of two, you'll notice that each pair works together differently, depending on the context.
Labneh is savory when it's with pine nuts, but sweet with peaches. Likewise, mint is savory with pine nuts, and sweet with peaches. But somehow when you put labneh and mint together, they're definitively savory. Labneh-mint and peach-mint are perhaps the most familiar pairings, but each pulls mint in a completely different direction, and both directions are present here in this recipe, which creates a magical tension.
But why overthink it? Just enjoy the last few peaches of the season, before the pumpkins, ornamental gourds, and bags of Halloween candy take their place.
Print
grilled peaches with labneh, mint, and pine nuts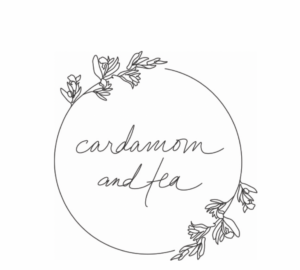 Total Time:

20 minutes

Yield:

10 stuffed peach halves
Olive oil to coat the peaches and the grill

5

peaches *
Salt, to taste

2/3 cup

labneh **

2

heaping tablespoons lightly toasted pine nuts ***
About

15

large mint leaves, chiffonade or chopped (from a few sprigs)
Instructions
Oil the grill grates and preheat the grill over the highest possible heat. Close the grill while it preheats and wait for the grates to get very hot.
Split the peaches by rolling a knife along the side and then twisting the halves to separate.
Remove the pits without using a knife: if the peaches are on the ripe side, you will be able to remove the pit easily with your hands. If the pit is difficult to remove, work a thin spoon (like a measuring spoon) between the pointy part of the pit and the flesh of the peach. Once it's under by a little bit, use the tip of the spoon as a lever to pry the pit out.
Coat the cut sides of the peaches in olive oil and sprinkle with a little salt, to taste.
Place the peaches cut-side-down on the hot grill. Let them sit undisturbed for about 2 to 3 minutes with the grill open. **** Inspect the peaches: if they are getting too soft, remove them right away. If not, use a spatula to turn the peaches 90 degrees to give them criss-crossed grill marks and cook for another 3 minutes. Don't flip and cook the round side.
Move the peach halves to a serving plate. Place about 1 tablespoon of labneh in the center of each peach half. Top each peach half with about 10 to 15 pine nuts, followed by a pinch of the mint chiffonade. If you'd like, finish with a little more salt.
Notes
* The peaches must be slightly ripe, but not too soft. If you have very soft, ripe peaches and still want to make this recipe, I recommend skipping the grilling part and serving everything fresh (it's still really good). Just split the peaches, pit them, salt them, and stuff them. Avoid super crunchy, rock hard peaches altogether (or wait a few days for them to ripen before slicing them open).
** If you can't find labneh, you can make your own, or feel free to substitute whole milk Greek yogurt, which isn't the exact same thing, but will also be very tasty.
*** To make this more budget-friendly, feel free to use toasted almonds. The finished product will be different, but equally tasty.
**** If you have an extremely powerful grill, you should babysit them a bit more.