Certain foods are so married to the time of year in which they are harvested, there's just no point in trying to enjoy them out of season. Fresh grape leaves, for instance, can be salted, dried, or pickled, and then eaten in prakhe/dolma all winter long. But (if you ask me!) it's impossible to beat the flavor of freshly foraged grape leaves in mid spring. And so, I don't bother with preserved grape leaves, instead feasting on them all spring long, and then spending the rest of the year dreaming of their return (alright, alright, while occasionally dipping into a frozen stash when I get desperate, tricking myself into thinking they taste the same).
But at its best, instead of a desperately wistful attempt to capture another season, preservation can be like spinning straw into gold. Take quince, for instance. Have you ever tried quince raw? I hadn't until recently. I was visiting my grandmother last fall, and we bought a quince at the grocery store. I had never eaten one raw before, and she said it was her father's favorite fruit. So when we got home, I tried a slice, and I immediately had the sensation that my whole mouth had been stuffed full of sawdust.
I normally love sour fruit, and I would never begrudge my great grandfather or anyone else their love of raw quince (indeed, it is traditionally eaten raw in many cultures), but in this unprecedented moment, I had finally found a fruit I did not enjoy.
But quince paste and quince preserves, on the other hand? I can't seem to get enough of the stuff. Quince paste looks and tastes like a buttery, super-set, caramelized spoonful of the best apple-flavored orange marmalade of your life (if that makes any sense). And while it's about to become quince season, thanks to quince paste's preservational virtues, you don't have to wait to enjoy this recipe for quince granola.
I definitely like my granola to be tastier than a virtuous muesli with raw almonds and no added sugar, but not quite as crazy as some sugar-coated monstrosity with nutella and sprinkles. But to be honest, I usually make mine a little more on the muesli side. Don't get me wrong–I eat a little something delicious, sweet, and completely nutrient-free just about every day (does it have to be nutrient free? no, but for some reason it's just more enjoyable that way. For the record, it's usually one of these). But I try not to blow it all on breakfast. So this granola isn't entirely sugar free, but it's high in fiber, low in added sugar, and (most importantly), high in flavor.
I know it kind of sounds like quince paste is the whole reason for this post, but if you can't find it (usually sold in fancy schmancy supermarkets), you can substitute orange marmalade in its place. That's actually how I used to make this granola way back before I tried using quince, and if you go the orange marmalade route, it's especially good sprinkled with mini chocolate chips if you're into the whole orange-chocolate thing.
Here are the exact ingredients for this more budget-friendly (but also delicious) orange-chocolate version: 4 cups oats, 1 3/4 cups sliced almonds, 3/4 cup coconut, 1 tablespoon brown sugar, 1/4 cup oil, 1/2 cup + 1 tablespoon orange marmalade, 1 teaspoon orange zest, 1 teaspoon salt, 1/2 cup mini chocolate chips (sprinkled on top at the end of the process, after it's cooled off a little).
Print
quince granola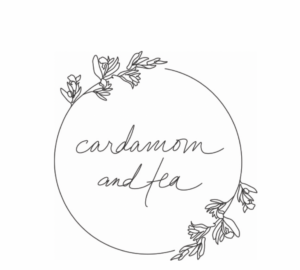 Prep Time:

20 minutes

Total Time:

90 minutes

Yield:

about 8 to 10 cups
3 cups rolled oats (gluten free oats, if necessary)
3/4 cup slivered almonds
1/2 cup pistachios
3/4 cup unsweetened coconut flakes
1/2 cup pine nuts
1/2 cup diced apricots
1/2 cup diced dates
2 tablespoons olive oil
2 tablespoons unsalted butter *
2 tablespoons honey *
2 tablespoons maple syrup
1/2 cup quince paste
1 teaspoon fine sea salt, or to taste
Instructions
Preheat the oven to 425° F.
Shake the oats into a thin layer on a rimmed baking sheet. Roast the oats until light golden brown, about 7 to 10 minutes. Set aside in a large mixing bowl.
Combine slivered almonds and pistachios on the baking sheet, shaking out into a single layer. Roast in the oven until golden, about 3 to 4 minutes. Set aside in the mixing bowl.
Combine the coconut flakes and pine nuts in a single layer on the baking sheet. Keeping a close eye on them, roast for about 2 minutes, just until the coconut flakes turn light brown. Set aside in the mixing bowl.
Reduce the oven's heat to 180° F, and line the sheet pan with parchment paper.
Add the apricots and dates to the mixing bowl.
Use an 8-quart stockpot to combine olive oil, butter, honey, maple syrup, quince paste, and salt. Use a sturdy whisk to break up the quince, and simmer these ingredients until everything melts, no longer than 3 minutes. Remove from heat.
Mix the oat mixture into the stock pot until everything is very evenly coated.
Immediately empty the mixture onto the parchment-lined sheet pan, and let it sit in the oven at 180° F for about 45 minutes to 1 hour, just until the mixture dries out and hardens. Keep an eye on it and check in every once in a while to see how it's doing.
Let it cool at room temperature, and then break up into chunks and store in a bag or jar.
Notes
* To make this vegan, you can use more maple syrup and olive oil instead of honey and butter.