Has it really been three weeks since I've talked about how much I love sumac? Well, don't worry—I'm on it! This corn salad recipe is fabulous, but the queen of sumac salads will always be fattoush. I recently learned from Maria Bizri at Pomegranate Kitchen that fattoush comes from the word for stale, leftover bread. I think this etymology will make sense to most life-long fans. In fact, I recently started a conversation about it on Instagram, and just about everyone (including me) said that pita bread is one of the most essential parts.
But then, the other day, Izzah from Tea for Turmeric made my recipe for fattoush, and omitted the pita bread, because she can't eat gluten. This got me thinking about whether you can really have fattoush without the pita, and I think I've decided that (etymology aside) the real key for me is sumac. You can change up the veggies, you can use a different crunchy green, you can have fun with the herbs, and (as it turns out!) you can even give up the pita bread. But you just can't give up the sumac. Or at least, I can't! Not everyone who grew up with fattoush will agree, but for me, it's the make-or-break factor that determines whether it's the real deal or just another garden salad with croutons.
Back to this recipe! Don't worry, fattoush sticklers—even though it's topped with lots of tangy sumac, I'm not calling this corn salad fattoush. But the sumac is just as important here as it is there. It's the key ingredient that brings a salty, sweet, tangy, summery vibe to an otherwise standard salad.
This salad is totally adaptable, and if you're missing an ingredient, feel free to substitute something similar. But here are a few notes on the best way to switch out certain ingredients:
If you're not the world's biggest fan of olives, you leave them out altogether, but I highly recommend giving castelvetranos (called for in the recipe) a chance. They are very mild and buttery, so they won't dominate the flavor of the salad. I wouldn't recommend substituting a different boldly flavored olive, because you don't want the whole thing to taste distractingly olivey. Castelvetranos are my favorite to use when I want olive flavor, but I don't want the dish to turn into an olive salad.
If you want to make this vegan, feel free to leave out the feta cheese. It compliments the other ingredients wonderfully, but it's not absolutely necessary. Leaving out the feta cheese means the salad will have less of that salty, savory flavor, so if you want to substitute something in its place, a handful of well-seasoned sautéed diced mushrooms would work wonderfully here, or you could simply slow roast the tomatoes before adding them to the salad.
Feel free to use cilantro in place of some or all of the parsley (if you replace all of the parsley with cilantro, use a little less). It'll change the flavor of the salad, but it's delicious that way too. You could also replace the parsley with a much smaller amount of mint, dill, or basil (or you could just add a little bit in place of some of the parsley). But whatever you do, make sure you include the sumac. You won't regret it!
Print
corn and sumac salad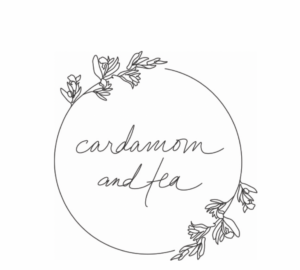 Total Time:

20 minutes

Yield:

4 to 6 side servings
4 ears of corn*
Olive oil
1 pint cherry tomatoes, sliced in half (300g)
1/2 cup chopped parsley (from 1 small bunch) (20g)
10 to 15 Castelvetrano olives, pitted and sliced into quarters (optional)
7 ounces feta, crumbled** (200g)
1 tablespoon lemon juice (15g)
1 tablespoon sumac, + more to garnish (or more to taste)
1/8 teaspoon red pepper flakes (optional)
1/2 to 3/4 teaspoons salt, or to taste
2 tablespoons extra virgin olive oil (plus more for coating the corn) (25g)
Instructions
Preheat the grill or broiler to high.
Coat the corn in some olive oil. If broiling, place the ears on a sheet pan, if grilling, place them directly on the grates. Rotate the ears when one side develops a nice golden color and a few dark brown spots, being careful not to let the whole side burn. Once they're evenly grilled, remove and cool on a cutting board. Once you can handle them, cut the corn off the ears.***
Place the grilled corn, cherry tomatoes, parsley (reserve a teaspoon for garnish), olives, and feta in a mixing bowl. Evenly sprinkle with the lemon juice, sumac, red pepper flakes, salt, and extra virgin olive oil, and gently toss together to combine. Serve casually in the mixing bowl, or remove to a serving bowl and garnish with the reserved parsley.
Notes
* You can substitute 4 cups frozen corn if you don't have fresh ears of corn. Simply coat the corn in about 1/2 tablespoon of olive oil, spread out on a sheetpan, and roast at 450° F until it turns a little deeper golden.
** See the note above the recipe to learn how to make this vegan.
*** I don't know why everyone always does this by balancing the corn by one point on the cutting board and slicing down the ear. I like to place the ear of corn flat on the cutting board so it's pointing toward/away from me, and then I hold the knife so it's pointing in the same direction as the cob. I then slice down the right side of the cob, rotate, and slice down the right side again (I'm right-handed). This is way easier and makes less of a mess. As always, slice away from your fingers, and hold onto the corn from the side you're not slicing down.