The last time I posted a recipe prominently featuring sumac was my za'atar-inspired (but definitely not za'atar-flavored) sumac thyme cake. That was way back in August, so I believe it's high time for another sumac recipe, and so I'm back with another sweet one. But sumac thyme cakes aside, you might be most familiar with sumac as a savory ingredient. However, if it's also your goal in life to eat as much sumac as humanly possible, you'll be pleased to learn that it works as wonderfully with sweets as it does with, say, fattoush. Sumac has a very tangy, fruity flavor, and it's delicious just about anywhere you'd include lemon or rhubarb.
Some of my favorite berry shortcake recipes feature a bit of lemon juice or a lot of rhubarb, and these tangy additions keep things from becoming too cloying. Sumac accomplishes the same thing, all the while tinting the syrup a deep wine-red hue, flecked with dark purple, and making things even fruitier and a teeny bit astringent (but like, astringent in a good way, like a cup of Earl Gray, a piece of dark chocolate, or a glass of malbec).
Many recipes for shortcakes have you cluster the biscuit rounds together so that they can rise higher in the oven, or have you bake a sheet of biscuits and then cut them into squares, but I personally love baking individual round biscuits, because you get way more crust that way. But baking them separately sacrifices height, so it's important to compensate so that your biscuits end up nice and tall. Tall biscuits can easily (and prettily!) be cut in half, which is important for shortcakes, since they're little mini sandwich cakes.
The key to picture-perfect round-stamped shortcakes is rolling the biscuit dough out thicker than you'd think, to about one and a quarter inch. If you roll the dough out to just a half inch, like some recipes specify, they won't be tall enough. My biscuit cutter is only about an inch tall, so this means that the tops of the biscuits burst out over the cutters when stamped, but this gives them the extra height that they desperately need.
Before I leave you with the recipe, a quick note on whipping cream: I learned from my friend Erin from Cloudy Kitchen, whipping cream at a lower speed keeps it from beading. And since whipped cream changes from one stage to the next very quickly, I also like that this gives you more control over the final texture. Stiff peaks work well for piping, when you want it to be really crisp and well-defined, but medium and soft peaks work much better for dolloping. At high speed, this shift can happen in a matter of seconds, so medium speed gives you a better chance at catching it at the right moment (and at the very least, prevents you from over-whipping it into butter! Which has definitely happened to me a couple times before. Kind of a lemons-lemonade situation, but it still sucks when you're trying to follow a recipe and only have so much whipped cream in the refrigerator).
Print
cherry sumac shortcakes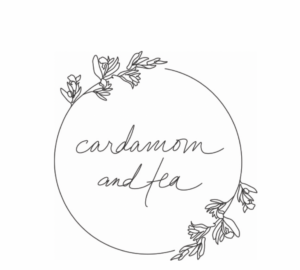 Prep Time:

35 minutes

Total Time:

1 hours 15 minutes

Yield:

6 big shortcakes
For the biscuits:
350 grams flour (about 2 1/4 cups)
1 tablespoon sugar
1/2 teaspoon salt
1 tablespoon baking powder (3 teaspoons)
1/4 teaspoon baking soda
10 tablespoons cold butter, cut into small pieces
1 cup + 1 tablespoon cold buttermilk
egg wash: 1 egg, beaten with 1 tablespoon water (or skip the egg wash and just use extra buttermilk)
For the cherries:
1 pound cherries, pitted
2 1/4 teaspoons sumac
pinch salt
2 tablespoons cherry or strawberry preserves
For the whipped cream:
1 cup heavy whipping cream (very cold)
1 to 2 tablespoons sugar, to taste
a pinch of salt
Instructions
Bake the biscuits: Whisk together the flour, sugar, salt, baking powder, and baking soda. Add the butter and use the tips of your fingers to work the butter into the flour (pinch a few pieces of butter in the flour, and rub them between your finger tips to flatten and break them up). Stop when there are still a few lumps of butter (like the above photo, or continue a little from there).
Preheat the oven to 400° F convection*, and throw the buttery flour in the refrigerator to chill for 10 minutes. In the meantime, prep the cherries, clean and flour the kitchen counter, find a 2 1/2 inch round cutter.
Make a few wells in the chilled buttery flour and pour the buttermilk over them. Mix everything together with a wooden spoon, just until there are no dry spots left.
Turn the dough out onto the floured counter, flour the top, and pat it together into a cohesive dough ball (do not knead it). Roll it out to just over 1-inch thick (mine were 1 1/4 inch), dusting any sticky spots on the top or bottom with more flour as you go. Don't worry if it's wrinkly and imperfect.
Stamp out as many rounds out as possible (probably 4), and then press the sticky unfloured sides together, patting everything back into a dough ball again (again, don't knead it, and don't worry if it's lumpy). Roll it back out to just over 1-inch thick, and stamp as many more out as possible (probably 2 more).
Place on a parchment-lined baking sheet, and brush the tops with the egg wash (or a little more buttermilk). Bake for about 15 minutes. Remove them from the oven once they're golden brown and cooked through.
Prep the cherries: Mix everything together in a saucepan and let it sit for 10 minutes off the heat.
Bring to a simmer over medium-high heat, then cover and simmer over medium-low for 5 minutes, just until the cherries soften a bit and give up more juices. Remove the cherries with a slotted spoon, leaving the juices behind, and continue to cook the liquid uncovered (stirring often) for about 5 to 10 minutes, until it reduces a bit. Add the cherries back into the pot, stir everything together, and remove from heat.**
Whip the cream and assemble the shortcakes: Combine the cream, sugar, and salt, and whisk at medium speed, just until soft or medium peaks form. This will happen quickly, so watch it very closely (you should be able to dollop it).
Take a cooled biscuit and use a fork to cut it in half (like an English muffin). Pour some of the cherries and juices over the bottom half, top with whipped cream, spoon a little more juice over, and top with the other half. Repeat with the remaining ones, and serve immediately, or keep leftover components separately.***
Notes
* If you don't have convection, you may need to increase the temperature a bit and/or bake them slightly longer. Keep an eye on them, and take out of the oven once they're golden brown.
** If you want to make this without having to remove the cherries from the syrup, you can just make a compote by cooking everything together uncovered, until the cherries break down and the syrup thickens, but if you want the cherries to stay whole, you'll have to cook them more briefly, and you'll end up with a thin liquid. Either will be delicious though! For an even simpler option, macerated cherries are also fabulous; simply combine the 4 ingredients, plus an extra teaspoon of sugar, and let it sit in the refrigerator for at least 30 minutes, until they've given up a lot of juices (no cooking necessary).
*** The cherries and whipped cream will keep in the fridge, but the biscuits will keep better at room temperature. If you're serving them more than a few hours after baking, pop the biscuits in a 350°F oven for about 2 or 3 minutes, just until they're warmed through.