If you live in a warm place, it may very well be peak tomato season where you are right now. And for the rest of us, it's just right around the corner (I'm currently visiting Chicago, where it will be peak tomato season in just a couple more weeks). So this blog post is basically just a public service announcement to do something with all those tomatoes while they are delicious and cheap. Eat as many as you can fresh, because summer tomatoes don't really need much to taste amazing. It's time to pile your plate high with tabbouleh, fattoush, pico de gallo, Jerusalem salad, and fresh banadurah harrah.
But don't forget to preserve some for the long tomatoless winter months. The whole concept of preservation might sound intimidating, but it actually doesn't have to be such a production. While canning is surprisingly a bit easier than I expected, at the end of the day, it is a labor of love, so I usually prefer to take advantage of freezer space instead. Besides, freezers can store things in ways that jars can't.
And while sauces and purées are fabulous, you can find really good ones in the supermarket in the middle of winter. So my favorite way to preserve tomatoes is by slow roasting, and then stashing them in the freezer. But rather than slow-roasting them at a very low temperature to turn them into homemade "sun-dried" tomatoes, I use a method that my friends Erin and Alvin taught me.
You take a bunch of tomatoes, cut them in half, toss them in oil, herbs, spices, and salt, place them face-up on a sheet pan, and roast them at a moderately low temperature until their juices concentrate into a syrupy sauce, a little bit of which leaks out and caramelizes on the sheet pan. Then (the best part!), you freeze them in plastic bags, and pop them out of storage whenever you need to add a little extra umami flavor to something. You can add them to salads, beans, soups, quesadillas, sandwiches, and (my favorite!) pasta. When throw them into a pot of al dente noodles, they melt just a little, and turn into a very light pasta sauce, with a surprisingly bold flavor.
You can flavor these slow roast tomatoes any way you'd like, but I personally love flavoring them like banadurah harrah (which means spicy tomatoes in Lebanese Arabic). While you start out here with fresh mint, by the time they're done roasting, the flavor tastes much more like dried, which is key to many Middle Eastern flavor profiles.
If you're looking for more ways to use slow roast tomatoes, I've got them in several recipes, including my kuku sabzi-inspired frittata, green bean salad, masgouf, cornbread, and freekeh bowl.
Print
slow roast banadurah harrah + a pasta recipe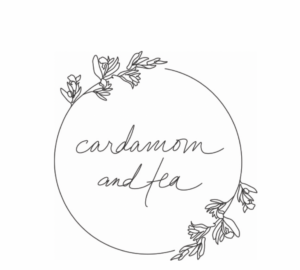 For the Slow Roast Banadurah Harrah (Spicy tomatoes):
2 pints cherry or grape tomatoes, halved *
1/4 cup fresh mint chiffonade
1 teaspoon red pepper flakes
a few sprigs of fresh thyme, or 1/2 teaspoon dried
1 to 2 cloves garlic, crushed through a garlic press or finely minced
1 tablespoon olive oil
Salt, to taste (about 1/2 teaspoon)
For the pasta with slow roast tomatoes:
1 pound penne (or another pasta)
Slow roast banadurah harrah (above)
Extra virgin olive oil
Salt, to taste
4 to 8 ounces feta, cut into small cubes or crumbles
1 to 2 tablespoons fresh mint chiffonade
Instructions
Roast the tomatoes: Preheat the oven to 310° F (155° C).
Combine the cherry tomatoes, fresh mint, red pepper flakes, thyme, and garlic on a sheet pan. Drizzle with olive oil and mix with your hands to evenly coat. Turn the tomatoes so that they are cut-side-up and sprinkle with salt.
Roast for about 60 to 90 minutes, until the tomato juices concentrate (they'll go from watery to syrupy). Open the door for a couple seconds about once every 30 minutes during cooking to let some steam escape (and to check on them). Very small cherry tomatoes may be done even earlier than 60 minutes, so keep an eye on them.
Make the pasta: Cook the pasta in boiling salted water until it's al dente.
Strain the pasta, add some slow roast tomatoes and a little bit of olive oil, and mix together until the tomatoes begin to dissolve a little.
Season to taste, and then add the feta and fresh mint, give it a stir, and serve immediately.
Notes
* You can easily do this with bigger tomatoes, but it will take longer, and you will need to significantly decrease the temperature toward the end so they don't burn.