I have strong opinions about pretty much every single food-related subject. Whenever someone asks me what I think about a particular dish, my first instinct is usually "Oh I don't know, I don't feel super strongly about that one." But then I start to think about it as I walk away, turn on my heel, and pop my head back into the doorway. "Ok actually, you know, here's the thing about that one!" Spanakopita is one of those dishes I didn't realize I had such strong feelings about until I sat down to write this post. I've included a few tips below, a recipe for making a spanakopita spiral, plus a guide on how to work with filo dough. It's so easy to mess up, but also so easy to get right.
how to make a spanakopita spiral that you'll love:
1) decide whether to swirl it or stack it
There's a big texture difference between rectangular spanakopita and a spanakopita spiral, and which one you choose just depends on what you are looking for. If you want to maximize the amount of crispy surface area, go for a shallow rectangular pie. If you want to have lots of both crispy and flaky bits, go with a spiral.
I love a spanakopita spiral for entertaining (especially outdoors) because it becomes a tear-away main course. Guests can just rip off the end of the spiral (or you can always feel free to slice it into wedges for a more elegantly rustic look).
This recipe will work with a rectangular pie as well—simply layer half your filo sheets with butter in a snugly-fitting casserole dish, fill it, and layer with the rest of the sheets and butter. If you want to be able to slice through without shattering the top, score the top with a sharp knife before baking. I personally love the way it flakes after baking, so I never bother.
2) make sure the filling is not soggy
We all know you've got to really wring that spinach out, lest your filo end up soggy. But also be careful not to introduce too many other moist ingredients. If you're using onions (as this recipe does), make sure you sauté them until they've shrunk down and let off some steam. If you're using feta in brine, make sure it's not sopping wet.
3) make sure the filling is flavorful
The best spanakopita has a ton of herbs and isn't just spinach-flavored. Here, I've gone with parsley, dill, and dried mint. Lots of recipes also use a generous amount of leeks, which would work wonderfully in place of the green onions. I like to think of the stuffing similarly to a ravioli or dumpling filling—if it doesn't pack a punch on its own, the whole thing is going to end up tasting super watered-down. It should be like a kuku sabzi baked inside a buttery filo wrapper.
4) use clarified butter or olive oil, and save those butter solids!
I love clarifying my own butter for spanakopita, because then you can scrape up all the butter solids and add them to the filling for some extra flavor. When I used to work in a restaurant, I would save the butter solids whenever I'd clarify butter to bake baklawa/baklava, then I'd store the butter solids in the freezer, and I'd add them to spanakopita filling. So if you're ever clarifying a lot of butter, save the solids and add them to your spanakopita filling all together.
If you've got ghee or olive oil, you can absolutely just use that instead. Just skip steps 3 through 5 in the recipe below, and start with 1/2 cup (105g) of oil or melted ghee. If you've never clarified butter, check out my clarified butter post, which includes a video. Or follow the instructions in the recipe below, and you'll be just fine.
how to work with filo dough
I've heard some cooks say that filo dries out almost instantly when they use it. I work with filo often, but I've never had that problem until once recently. I was in a big hurry, it cracked and fell apart, and now I'm pretty sure I know exactly what caused everyone's filo trauma. So here are 3 suggestions for a stress-free experience:
1) a lesser-known fact: let it come to room temperature before opening
You absolutely have to let your filo come to room temperature before opening the package. If you let it thaw in the fridge overnight, and then open the package and start to try to work with it cold, it will dry out almost immediately. It will ruin your day. It will haunt your dreams for the rest of your life. Just don't do it. Leave it on the kitchen counter for at least a couple hours (after thawing).
2) a better-known fact: don't open it until you're ready to use it
Don't open the filo until you have all your components in place. While filo doesn't dry out quite as quickly as most guides claim, it does indeed dry out after a certain period. So don't stress, but do have everything ready to go, and be ready to work efficiently.
3) a hot take: don't use a damp cloth, and don't worry about covering the whole stack
While you should keep your filo covered while you work with it, don't use a damp cloth, and don't stress about keeping the whole stack covered. Instead of a damp cloth, I like to use the plastic sheet it (usually) comes wrapped in. If you use a slightly-too-damp cloth, your layers will stick to each other.
I just divide the dough in half (or thirds), fold up one half, wrap it with the plastic sheet it came in, and set it aside while I work on the first half. You should have plenty of time to work with the first half, and your second half will be fresh as a daisy once you're ready for it. If you'd like to work at a more leisurely pace, feel free to wrap up 2/3 or 3/4.
Print
Spanakopita spiral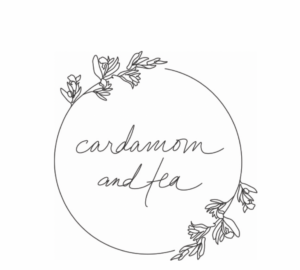 Prep Time:

40 minutes

Total Time:

2 1/2 hours

Yield:

about 6 to 8 servings
18

sheets (375g) filo dough, thawed in the fridge

1

stick (115g) butter
Extra virgin olive oil

16 oz

(

455g

) frozen chopped spinach, thawed

2 cups

(

120g

) chopped green onion

3

medium cloves garlic (

10g

), crushed through a press

1 cup

(

40g

) chopped parsley

¼ cup

(

10g

) dill

2

large eggs (

100g

)

1¼ cup

(

175g

) crumbled feta*

1 teaspoon

(

1g

) dried mint (optional)

½ teaspoon

(

1.5g

) black pepper
Salt

1 teaspoon

nigella seeds** (optional)
Instructions
Move your filo dough from the fridge to the counter for about 2 hours (it is much easier to work with at room temperature). Do not remove it from the packaging until you're ready to fill.
Once you're ready, preheat your oven to 420°F (215°C).
Clarify the butter, and reserve the butter solids (or start with ghee or extra virgin olive oil and skip steps 3-5***): Melt the butter in a small saucepan over medium heat. Once the butter has melted, reduce the heat to medium-low and continue to simmer. Keep an eye on the temperature and adjust it as necessary, so that the butter solids don't brown.
Remove the pan from heat as soon as the simmering has quieted down a bit, but before it goes silent—this should take about 4 minutes from the time the butter melts. Use a spoon to skim off any floating solids, and place them in a medium mixing bowl.
Slowly pour the melted butter into a measuring cup, leaving behind any of the solids left at the bottom of the pot. Use a rubber spatula to scrape the solids from the bottom of the pot into the medium mixing bowl. You should have between ⅓ and ½ cup (85g) of butter after clarifying. Top it off with enough olive oil to reach ½ cup (105g).
Wring out the spinach: Place about ¼ of the spinach in a clean tea towel (doubled-up if it's thin and likely to rip)***, twist it shut, and keep twisting and squeezing to wring it out. You should end up with about 190g. Once it's completely dry, add to the mixing bowl. Repeat with the remaining batches.
Make the filling: Move the small saucepan back over medium heat, let it heat for a minute or two, and add 1 teaspoon olive oil and the green onions. Stir for about 4 minutes, just until they soften and cook down a bit. Remove to the mixing bowl with the butter solids.
Add the garlic, parsley, eggs, feta, dill, mint, and pepper to the mixing bowl. Season with about ¾ teaspoon (4g) salt. Mix together very well.
Fill and shape the spanakopita: Open the filo and prepare to work quickly. Separate out 6 of the sheets (or ⅓ of them if you don't have 18 total), and keep the rest covered under the plastic sheet they came in. Place one filo sheet on a clean surface and brush with butter. Top with another sheet, brush with more butter, and repeat until you have a stack of 6 (or ⅓ of the total). Place ⅓ of the filling in a line down one side of the filo's length. Roll it up (not tightly), starting with the filled side, ending with the unfilled side. Twist into a spiral (seam-side-down), and move to a greased sheet pan or large ovenproof skillet.
Repeat twice more with the remaining filo and filling. Tuck the second link into the end of the first one, and coil it around, then repeat with the third and final one. If you run out of butter at any point, just use more olive oil.
Brush the top with any remaining butter or olive oil. Sprinkle with nigella seeds, if using.
Bake for about 20 to 25 minutes, until golden brown, crispy, and completely heated through.
Notes
* Bulgarian feta/sheep's milk cheese works great here. Feel free to use either a creamy or firm feta.
** Nigella seeds look a lot like black sesame seeds, but the two could not taste more different. Luckily sesame seeds are also wonderful on spanakopita, but note that they will taste completely different.
*** Feel free to skip steps 3-5 if you're starting with store-bought ghee or extra virgin olive oil. Just use ½ cup (105g) melted ghee or olive oil. Don't worry about missing out on the butter solids. If you'd like to learn more about clarifying butter (and to see a video), check out this post.
*** If you don't want to risk staining your towel, you can just do this in more like 8 batches with your bare hands. Afterwards, dab with a paper towel to make sure your spinach is totally dry.