Clarified butter is a wonderfully elegant concept. Sweet cream butter (you know, basic butter) is made up of three things: fat, milk solids, and water. When you cook it over moderate heat, the water cooks off and the solids separate out after a few minutes. And after skimming the solids away, you're left with clarified butter, which is butterfat pure and simple.
Sweet cream butter's emulsion of fat and water is crucial in many recipes (e.g., puff pastry rises because of the steam and melting fat produced by sweet cream butter), but clarified butter has many wonderful uses too, especially when it comes to Middle Eastern cooking and baking, as well as many South Asian and North and East African cuisines (it's also known as samneh and ghee).
Watch the video or read the recipe at the end of this post to learn my easy clarifying technique, and read on to learn how and why it's used. Please feel free to clarify whatever amount of butter you'd like, and don't feel limited by the amount I suggest. I measured it in the video to standardize it for my ghraybeh and baklawa recipes, which ask you to start with 227 grams of sweet cream butter. If you clarify less butter or use a wider pan, it may take less time for the water to evaporate (and vice versa).
why use clarified butter?
less water = melty ghraybeh and shatteringly crisp baklawa
When water and flour come into contact with each other, the flour's gluten is activated. Gluten development is sometimes a good thing, like when you're trying to make a crusty baguette—but sometimes gluten is a bad thing, like when you're baking ghraybeh, a melt-in-your-mouth Middle Eastern shortbread. If you were to use sweet cream butter, the water content would activate some of the gluten, resulting in cookies with a consistency more like British shortbread.
While British shortbread is wonderfully crunchy and crumbly, and a little melty, the ideal ghraybeh are more delicate, subtle, and ready to dissolve at a moment's notice. It's impossible to achieve the same texture with sweet cream butter. Moreover, clarified butter has a tendency to make things extremely crispy, rather than pliable and chewy, which is a wonderful thing when it comes to baklawa, which needs to be super dry and crispy before soaking in syrup.
less milk solids = a different flavor and look
Clarified butter's lack of milk solids makes a big difference too. While golden brown and delicious is standard for a reason (I mean, it's built into the name!), many Middle Eastern pastries aren't supposed to get that wonderful golden brown patina, and should stay light golden instead.
This might sound like it would be less flavorful, since you're removing all those delicious milk solids, and not allowing the dough to caramelize. But removing them creates a whole new range of flavors, and things like baklawa and ghraybeh just wouldn't be the same otherwise.
there are practical benefits to removing the water and milk solids
Removing the milk solids gives clarified butter a very high smoke point, which means you can cook with it at a relatively high temperature, unlike sweet cream butter, which starts to burn around 350° F. And on top of that, the absence of water and milk solids mean you can store it for months at room temperature.
ways to use clarified butter
Check out the archives for a full list of ways to use clarified butter, or check out some of my favorites below:
Print
clarified butter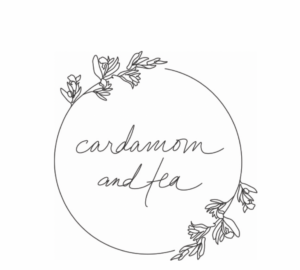 227 grams

(

8 ounces

/ 2 sticks) unsalted butter
Instructions
Melt the butter in a small saucepan over medium heat. Once the butter has melted, reduce the heat to medium-low and continue to simmer. Keep an eye on the temperature and adjust it as necessary, so that the butter solids don't brown, and so that it doesn't boil out of control. Within the first couple minutes, the white solids will separate from the yellow liquid (they will float to the top, and then some of them will sink to the bottom).
Remove from heat as soon as the simmering has quieted down a bit, but before it goes silent—this should take about 7 minutes. Use a spoon to carefully skim off any curdled solids from the surface, and then slowly pour the liquid into a measuring cup, leaving behind any of the solids left at the bottom of the pot.
Notes
If you start with European butter, you will end up with between 175 and 180 grams of clarified butter. If you use American butter, you will end up with a bit less. If you have trouble clarifying it by skimming and pouring it off, you can use a fine mesh strainer to filter out the milk solids instead (but it needs to be extremely fine, or they'll go right through). Very well-clarified butter should keep for 2 to 3 months at cool room temperature, or up to a year in the refrigerator. If you want to make sure you remove every last little bit of milk solids, simply unmold the chilled butter, and scrape away the last couple solids that sunk to the bottom. Just like with sweet cream butter, if it ever starts to smell rancid, discard it (but it should last much longer than butter that hasn't been clarified). Oh and don't throw away the milk solids! They're delicious on toast.