Dolma is a real labor of love, so my family only makes it about once every couple months. It's usually reserved for birthdays, out-of-town visitors, holidays, and other special occasions. But this summer has been the summer of dolma, and I've had more of it in one month than I usually eat all year.
It all started when I asked my mom and grandmother to teach me how they make their famous combination dolma. It took a few attempts to record all the little nuances, which meant that we ended up with a few gigantic pots of dolma over the course of a week or two. And then making all that combination dolma inspired another recipe for an easy vegan weeknight dolma (which I will post early this fall). The weeknight recipe requires absolutely no time, patience, or know-how… and so I might've tested it a few more times than was absolutely necessary.
All that is to say, there was a two or three-week stretch where I had dolma every single day, and we would all sit around the table joking about how tired we were all going to get of it. And, while the jokes continued through the summer ("dolma, again?! What are you trying to kill me??"), they never actually became sincere, and most of us eventually realized that we would happily eat dolma every single day. After all that, I wish I had some right now.
So here it is in all its glory: my family's combination dolma recipe! While I was writing it, I kept trying to find ways to make it shorter, but at a certain point I realized that was a futile goal, because this dolma is just never going to be easy or straightforward. It has a million different ingredients for the wrappers, all of those ingredients need to be prepared separately, the filling itself has another long list of ingredients, which need to be rinsed, chopped, and mixed together, and the whole thing takes hours and hours. But even though this recipe is ridiculously long and time-consuming, I hope I've at least made it clear, organized, and easy to follow.
So I'm not even going to try to convince you that it's actually much easier than it seems, or that it will only take a couple hours, because it isn't and it won't. This recipe is the kind of thing you make for someone to say how much you love them. Or it's the kind of thing you make with the ones you love, as an excuse to spend time together gathered around a big table, wrapping, stuffing, and building the pot. The little kids (or inexperienced adults) can separate the grape leaves along the side of the bowl, and the experienced cooks can prep the wrappers and core the peppers and zucchini. And everyone can help stuff. Working together will make things move a lot faster, but you'll have so much fun hanging out that you'll wish that there was more dolma to stuff. And that's the dolma Catch 22, which has just one solution: to make as much dolma as possible whenever possible with the people you want to spend your time with.
tips for dolma flipping success
After my dolma-flipping instagram story, I promised a few readers that I would include some tips on flipping a big pot of dolma with this recipe. Dolma flipping is a time-honored tradition, and everyone wants to lift up the pot and reveal that perfect stack of dolma, like an expertly shuffled deck of cards. Here's how I do it:
Use the right shaped pot. A large dutch oven, rather than a stockpot, will work better here, because then you won't have to build it too tall (and tall dolma towers always collapse right away). Besides, the whole thing will cook more evenly if it's shorter and wider.
Use the right amount of liquid. Using too much liquid isn't great in general, because the dolma will get too mushy (it's supposed to be very soft, but you don't want the rice to totally disintegrate). And in terms of flipping, if you use too much liquid, the pieces won't stack together once inverted, and they'll fall everywhere instead. Too little liquid isn't ideal either, because the rice won't cook through in all of the pieces, and it'll be unpleasantly dry. The recipe below should give you the perfect amount, but it varies a little depending on how well you nest them together, and the shape and size of your pot.
Stack the layers with stability in mind. I like to keep the wonky, inflexible ones (like long cubanelle, poblano, and mini sweet peppers) on the inside. Cabbage leaves, grape leaves, and to some extent onions, will all soften and nest together beautifully as the dolma cooks, so I use these as the outside layers. I try to build the outside layers as evenly as possible, sort of like brick-laying.
Make sure the dolma rests covered for 30 minutes once you remove it from heat. This will give the top layer a chance to cook through a tiny bit more, but it also allows everything to calm down and for the juices to absorb more. Plus, it's less likely to fall apart when it's a little cooler (after 30 minutes, it'll still be quite hot, but not boiling hot).
Flip the dolma alone, without everyone watching. I know this takes a little bit away from the excitement (and feel free to ignore my advice), but I find that the most exciting part is lifting the inverted pot away, rather than the flip itself, and I'm so much more likely to mess it up when there's a crowd watching me.
Flip it carefully with one swift motion (you don't want to shake everything up while you flip it). Here's the fool-proof way to do it: Place the pot in the center of a big, clean towel (one you don't mind staining, although you probably won't stain it). Place the serving dish (preferably a large, round metal tray with steep sides) up-side-down on top of the pot. Cover the whole thing with the sides of the towel overlapping in the center, so it's securely wrapped up. Slide the towel-wrapped dolma off the counter, and onto your outstretched palm of your dominant-hand, and place your other hand over the top to keep it steady. Carefully lift the dolma to about shoulder-height, and then very carefully but quickly invert the pot so your non-dominant hand is now supporting its bottom. Set it down on the counter, and unwrap the edges of the towel from under it. This takes a little strength and coordination, so be very careful, and just skip the flip if you think you might drop it or hurt yourself.
Once you've inverted the pot, give the bottom a few good thumps, and let it sit for at least a minute before lifting the pot away (I usually let it sit for about 5). This lets everything detach from the pot and settle in. The potatoes almost always stay stuck to the bottom, but it's fine, just don't worry about the potatoes.
Call everyone over. Get a thin-edged spatula to lift one of the handles up just a little so you can get a grip on it, then do the same with the other side (you might need another set of hands to help, depending on how easy it is to grip), and then carefully lift the pot straight up to reveal a tower of dolma. Don't forget to save those ugly potatoes! (the cooks get to eat them, because they're too ugly to serve to the guests, and too delicious to share).
You could also just not sweat it, because a perfect dolma flip is not necessary for delicious dolma. It's really just for fun, after all. The suspense is totally part of the fun, and so if you know it's reliably gonna come out a perfectly cohesive dolma tower every time, it just becomes less impressive and exciting. Besides, you're just gonna end up shaking it out into a single layer before serving anyway. So have fun with it, be safe, and don't sweat the small stuff.
Print
combination dolma | dolma khuitah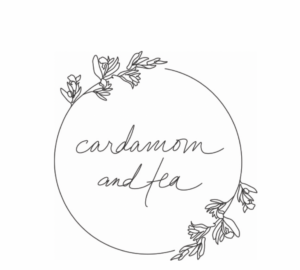 Prep Time:

3 or more hours if you're solo, and 2 1/2 hours if you have help wrapping and stuffing

Total Time:

about 4 1/2 hours

Yield:

serves a crowd (leftovers keep in the fridge for a few days, and freeze very well)
For the filling:
2 1/2

pounds lean meat (sirloin, round, etc.), slightly frozen for about 20 to 30 minutes

2 1/2 cups

uncooked medium grain rice (e.g., Calrose)

8

cloves garlic

16 ounces

spicy salsa *

1 1/2 cups

chopped parsley

1 1/2 cups

chopped cilantro

2 cups

chopped dill

1 cup

chopped green onion

1 tablespoon

salt

1 teaspoon

black pepper

1

stick (4 ounces) unsalted butter, melted
To prep and stuff the shells:
1

large head green cabbage
the biggest yellow onion you can find (about 1 pound)

4

large cubanelle or poblano peppers**

10

mini sweet peppers
zucchini corer

4

medium 6 to 8-inch Italian zucchini
about

25

to

50

grape leaves ***
it doesn't hurt to gather a bunch of friends and family who are willing to help stuff
To assemble the pot:
4 tablespoons

unsalted butter

3 1/4 cup

vegetable juice****

1/2 cup

+

1 tablespoon

lemon juice
One

5

-ounce potato, sliced into

1/8

-inch rounds
(optional) up to 1 pound lamb chops or meat scraps
Instructions
Make the filling: Soak the uncooked rice in cold water for about 5 minutes, and then rinse it.
Trim the meat of any fat and gristle. You should be left with about 2 pounds 2 ounces meat. Set aside the scraps for the bottom of the pot, or discard them. Finely chop the 2 pounds 2 ounces of meat (no piece should be bigger than 1/4-inch).
Mix the meat in a large mixing bowl with the medium grain rice, garlic, salsa, parsley, cilantro, dill, green onion, salt, pepper, and butter.
Prep and stuff the shells: Bring a stockpot of water to a boil. Cut the cabbage in half from root to stem. Use a paring knife to carefully remove the core (the part that holds everything together). Place the cabbage in the water, reduce heat to simmer, and let it cook for about 10 to 15 minutes, just until the leaves are soft enough to bend easily without snapping (don't worry if the ribs are not very flexible). As the large leaves soften and fall away, remove them from the water and let them cool on a plate, and eventually remove the whole thing from the water once it's soft enough (but don't dump out the boiling water).
Peel the onion and then cut just the fuzzy root off. Rest the onion on the table with the root-side facing down, place the tip of a paring knife at the top of the onion, and cut down just on one side. Place the onion in the boiling water for about 10 minutes. During the 10 minutes, remove the outer onion layers from the water as they soften and fall away from the onion. Once the onion layers are soft, remove them to a plate to cool.
Cut the tops off the cubanelles/poblanos and sweet peppers and use a zucchini corer or boning/paring knife to cut away as much of the pith and seeds as possible.
Cut the stems and ends off the zucchinis, partly peel them (see photos), and cut them in half the short way. Use a zucchini corer to hollow out the insides, leaving one end closed. Their sides should be very thin, about as thick as the sides of the peppers. Optionally, stab them three or four times with the end of a paring knife.
If you're using fresh grape leaves, submerge them in boiling water off the heat, place an upside-down heat-proof plate on top of them to keep them submerged, and steep them for about 25 minutes (find more specific grape leaf instructions here). If you're using preserved grape leaves from a jar, rinse them well with water.
Finish prepping the cabbage by shaving down the ribs. Place a cabbage leaf flat on a cutting board, so that the bumpy part of the rib is showing. Carefully hold a sharp knife flat against the cabbage leaf, and cut across (away from your hand!) to remove the bumpy part of the rib. This will make the leaves more flexible. Save the rib scraps for the next section.
Call everyone over to help, and stuff the veggies, starting with the onion, cubanelles/poblanos, sweet peppers, and zucchini. Then stuff grape leaves and cabbage leaves until you run out of stuffing (but save the extra cabbage and grape leaves for the next section). Here are more specifics: To stuff the peppers and zucchini, use a little spoon to scoop filling into the openings, and make sure there are no big gaps (but don't tamp them down firmly—there needs to be a little breathing room). To fill the grape leaves, place the leaf with the veiny side facing up and the stem-end facing you. Place some stuffing in a sideways log near the stem, fold the two sides over, fold the bottom up, and roll it shut (watch the above video, and visit my stuffed grape leaf post for more photos and details). Fill the cabbage leaves and onions similarly (but these are a little more free-form, since they're not all the same shape).
To assemble the pot: Combine the butter, vegetable juice, and lemon juice in a small saucepan, and heat over medium until the butter melts and the liquid is warm.
While the liquid heats, put together the pot. Lightly coat the bottom of a very large dutch oven (or two smaller dutch ovens) with olive oil. Arrange the slices in one layer on the bottom of the pot, followed by an even layer of lamb chops and/or meat scraps (it's ok if some of the lamb is touching the bottom of the pot). Nest everything together tetris-style, leaving very little space between the rolls and veggies. Here's how I like to do it: I put the zucchini in a ring around the first layer, then I fill in gaps between them with little grape leaves. Then I put the peppers in the center, and put grape leaves and cabbage leaves in the gaps between them, and in a couple rows at the edge of the pot around them. Then I do a layer of sweet peppers and onions, and fill in the gaps with more cabbage leaves and grape leaves, and make another border with the stuffed leaves. Make sure you leave at least 1 1/2 inches of space at the top of the pot, to make sure it doesn't boil over. *****
Pour the liquid evenly over the dolma. The liquid should come up just to the top of the second-highest layer (just to the base of the very top layer).
After you pour in the liquid, put any extra grape and cabbage leaves and ribs on top of the pot.
Place a heavy heat-proof plate face-down over the center of the dolma. Bring it to a boil over medium-high heat, and keep an eye on it while it heats. Once it reaches a gentle boil (a few big bubbles breaking the surface, but not a rapid boil), cover the pot (leave the plate in place, and cover the pot with a lid) and reduce the heat to medium-low to maintain a gentle boil.
Cook this way for about 1 hour. Check on it intermittently to make sure it's at a gentle boil, and adjust the heat as necessary. Don't open the lid too often, or the top layer won't cook through enough. The liquid will rise as the veggies cook down, give off their juices, and settle in. To test whether the dolma are done, take a piece from the top layer, cut it in half, and see if the rice is cooked. Once it's done, keep the lid on and let it rest for about 30 minutes, undisturbed.
Feel free to serve right out of the pot, or invert it for a real show stopper (see my tips above). Once it's inverted, shake it out into an even layer, and have everyone dig in.
Notes
* This is the way my family has been making dolma since we immigrated to the US in the 1970s. Before this, we would make a sauce that happened to have pretty much the same ingredients as salsa roja, so this is a great way to save time without sacrificing quality.
** If you're using poblanos, you might end up with a few extremely spicy ones, in which case you may want to buy mild salsa for the filling instead of spicy. Or just go with it if you like a lot of heat! You can use any similarly shaped peppers here—they just need to be long and narrow, and not too-too-spicy.
*** If you don't have grape leaves, you can substitute more cabbage leaves. We do this when they're not in season and we've run out of frozen ones.
**** We use V8 brand vegetable juice, which has a decent amount of sodium, but if you use a low-sodium one, or if you juice your own vegetables, you will need to add quite a bit of salt, to taste. You can use tomato juice instead, but vegetable juice has a lot more flavor.
***** If you run out of space, get a small saucepan and layer the additional rolls in it, and save some of the liquid for it. Also, if you don't nest everything together closely, you will need to use a lot more liquid, and then you will end up with water-logged dolma. It's really important to try to fit them together like puzzle pieces, but without mashing them down and tightly packing them in, otherwise it won't turn out right.
Make ahead: If you'd like to make this ahead, you can prep and stuff everything, and leave it in a pot in the refrigerator overnight (don't add the liquid yet). When you're ready to cook it, bring the liquid to a simmer, pour over the dolma, and cook as usual. It might take a few extra minutes to come to (and stay at) a simmer, since it's starting out colder.