The thing that makes this green bean salad delicious is also the thing that makes it easy. You take a single sheet pan, and you slow-roast some cherry tomatoes over moderate heat, until their juices caramelize and nearly burn to the bottom of the pan. Then you remove the tomatoes to the salad bowl, don't wash the pan, and place the green beans right on top of the stuck-on bits of caramelized tomato juices. Throw them back in the oven (this time under the broiler), until they're blistered and charred in a few spots, and then briefly roll them around a little (to your liking) in the semi-melted tomato caramel. Once you notice the inky sepia swipes of tomato juices, you'll realize that what seemed burnt is actually just deeply browned and savory.
This green bean salad was inspired by my grandmother's lubiyeh b'zetha (green beans in oil). It has a bunch of the same ingredients, but it's made with a totally different method, and I've added a few things to round it out as a salad. Part of what makes lubiyeh b'zetha itself is the method it's prepared with; the green beans are steam fried until al dente, which gives them both a sautéed flavor and lovely texture. So even though this salad is technically also green beans in oil, it tastes totally different from the original, and it's a nice variation on the same basic ingredients. But if you haven't tried the original, I highly recommend it, because it's a Middle Eastern classic for a reason.
Until summer is over, I'll be cooking with as many green beans as possible, freezing the lubiyeh b'zetha for winter, and enjoying as much of this salad as I can. While you might make big pots of stewed and steam-fried green beans to save for colder days, this salad is the perfect thing to cook right now, when you're looking for something a little lighter and brighter during the last few really hot weeks.
Print
green bean salad with caramelized cherry tomatoes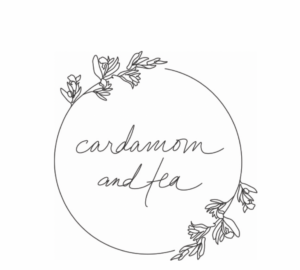 Prep Time:

20 minutes

Total Time:

60 minutes

Yield:

4 servings
for the tomatoes:
1 pint

cherry tomatoes, cut in half

1 teaspoon

olive oil

1/8 teaspoon

salt, or to taste
for the dressing:
2 tablespoons

extra virgin olive oil

1 teaspoon

mustard

1 tablespoon

red wine vinegar

1/4 teaspoon

salt

1/4 teaspoon

black pepper

1

small clove garlic, crushed through a press or finely minced
for the green beans and salad:
16

to

18

ounces green beans, washed, dried, stemmed, and broken into pieces

1 teaspoon

olive oil

1/4 teaspoon

salt

3

to

6

ounces feta cheese
Instructions
Roast the tomatoes: Preheat the oven to 350°F (180°C) convection.*
Coat the tomatoes in olive oil and sprinkle evenly with salt.
Spread the tomatoes out on a sheet pan,** and make sure they're all facing cut-side up.
Roast the tomatoes for 35 to 45 minutes, until the puddles of juice concentrate and become syrupy. Carefully lift them up with a spatula, and remove them to a salad bowl (but do not wash the pan!).
Make the dressing: Whisk everything together until very well combined. Set aside.
Roast the green beans and make the salad: Set the oven to broil. Coat the green beans in olive oil and sprinkle evenly with salt.
Spread the green beans out on the sheet pan on top of all the caramelized tomato juices.
Broil until blistered, a little charred, and somewhat softened (about 5 to 10 minutes, but it could be even less depending on your broiler).
Momentarily toss the green beans in the (now slightly dissolved) tomato juices. I like to just run the spatula down the middle once or twice to coat them a little (but do not scrape up the tomato bits—they're extremely strong, and you just want a light coating), and then empty them into the salad bowl.
Crumble the feta into the salad bowl, drizzle with dressing, and gently toss everything together, just until combined (don't over-mix or the tomatoes and feta will dissolve).
Notes
* If you don't have a convection oven, they might take a little longer, and you might need to rotate them once halfway through.
** For the cleanest flavor, it's best to use stainless steel instead of aluminum, but I often use aluminum and it turns out totally fine. There's a good Cooks Illustrated Article on the subject.