I was in grad school studying medieval poetry at Rutgers when I first started this blog in 2017. It's strange to think how much has happened since then. I've since left my PhD program with an MA, had two international moves, I've written my first cookbook, and gone through 2020-2021 along with everyone else—it just feels like a lifetime ago. A few weeks ago, I was missing our NJ friends and feeling nostalgic for that time in our lives. So I looked through old emails to find the very first recipe I ever wrote: a copycat for my favorite coffee shop's granola bars. I spent many afternoons writing with friends at OQ (now renamed Penstock), noshing on their orange chocolate coconut granola bars.
I started making similar bars at home, which eventually turned into a lower sugar loose granola. And then I started sharing that orange chocolate coconut granola recipe with friends.
Reading my first ever pre-blogging recipe kind of makes me laugh/cringe. I included like four different sugars, two different fats, and I included both orange marmalade and orange zest. Nowadays, I can't stand recipes with redundant ingredients, so this made me eye-roll. I also included a million twee parentheticals like "orange marmalade (the secret ingredient!!)." I gave an oven temperature range of 400-425°F (why the 25° range? probably because I forgot to write down the actual temperature I set it at). I gave a super broad bake time estimate of about 10 to 20 minutes with absolutely no indication of how to tell it's done toasting.
There's certainly more than one right way to write a recipe… but this was not one of them. It's a good reminder that knowing how to make something and teaching someone else how to make something are not the same activity. By the way, if you'd like to learn what makes a recipe successful, I've got this post.
So this week, I looked through old emails and wrote this actually coherent recipe for orange chocolate coconut granola. It's super streamlined, and incredibly easy from start to finish. Here are some of my favorite things about it:
lots of orange flavor, not too much sugar
While this granola is not quite low-sugar enough to be suitable for a strict sugar-free diet, it's much lower in sugar than most. Instead of orange marmalade (sorry "secret ingredient!!"), I add just enough maple syrup to give it some crunch. I also add a single stevia tablet for a tiny bit more sweetness. The stevia is totally optional, and kind of just bumps it up to have a sweetness a skosh closer to a traditionally sweet granola.
Feel free to experiment with adding a little more maple syrup if you like a sweeter granola. If you start to add much more maple syrup than this recipe calls for, you may need to experiment with a slightly longer bake time.
holds up to milk without getting soggy
This granola gets super toasted and golden brown, so it doesn't easily become soggy after pouring on the milk. I mean it! I eat everything that I photograph, but some things hold up to a long photoshoot better than others. A bowl of granola with oat milk has got to be one of the worst things to photograph and then actually consume. But the bowl in these photos was actually delightfully not soggy! And if you're planning to eat a bowl like a normal human (i.e., immediately after pouring on the milk), it will be perfectly crunchy all the way through.
salty goodness
Even though it's a bit lighter on the sugar, this granola has still got plenty of flavor. That's partly thanks to all that orange zest and golden brown deliciousness. But it's also thanks to a pretty generous amount of salt. If you don't feel like including a full teaspoon, feel free to cut back a little. But a decent amount of salt is essential even for sweet recipes, so don't cut back too-too much.
Print
orange chocolate coconut granola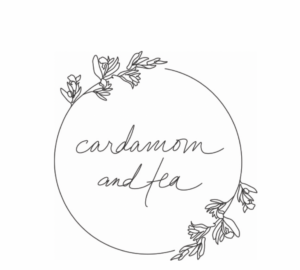 Prep Time:

10 minutes

Total Time:

25 minutes

Yield:

about 7 cups
4 cups

old fashioned rolled oats (

400g

)

1 cup

slivered almonds (

115g

)

¾ cup

pepitas (

100g

)

⅓ cup

melted extra virgin coconut oil (

70g

)

⅓ cup

maple syrup (

105g

)

2 tablespoons

orange zest (

15g

, from about 3 oranges)

1 teaspoon

table salt (

6g

)

1

stevia tab or single-serve packet (optional)

½ cup

unsweetened coconut flakes (

60g

)

⅓ cup

chopped dark chocolate (

50g

)
Instructions
Preheat your oven to 425°F (220°C).
Place the rolled oats, almonds, and pepitas on a rimmed 13×18 inch sheet pan. Mix together and shake out into an even layer. Bake for 10 minutes, pausing the timer and stirring about halfway through.
While the oats and nuts are roasting, mix together the liquid ingredients: In a large bowl, combine the melted coconut oil, maple syrup, orange zest, table salt, and stevia (crush very finely if you're using a tablet). Stir together, breaking up any big clumps of zest. Set aside, and don't worry if the oil separates as it sits.
Once the oats and nuts are lightly golden brown, top evenly with the coconut flakes. Do not mix them in, and return the sheet pan to the oven for only 1 to 2 minutes (keep a close eye on them, as they tend to burn).
Once the coconut flakes have turned deeply golden brown, remove the sheet pan from the oven (but leave the oven on). Dump the oat mixture into the large bowl with the liquid ingredients, and immediately toss together to coat very evenly. Once evenly coated, return to the sheet pan and spread out into an even layer.
Place the coated oats and nuts back in the oven for about 7 more minutes, pausing the timer and stirring halfway through. They're done once they no longer feel damp as you stir them, but feel somewhat sticky and a bit drier against the spoon. Remove from the oven and give them one last stir.
Let the granola cool to warm room temperature* in the sheet pan, and then top with the chopped chocolate so it melts slightly in spots. Let it cool completely to room temperature (wait for the chocolate to solidify completely), then mix together and move to a storage container. You should end up a nice combination of chocolate streaks and whole chunks.
Notes
* If you add the chocolate while the granola is still too warm, it'll fall out of temper and will not re-solidify. This is fine, as long as you don't mind the chocolate completely mixing into the granola. But if you want to insure chocolate chunks, just wait for the granola to cool all the way (or just err on the side of cooler).