While tomato season has just recently left Australia behind, the northern hemisphere is about to get back to it. So I thought I'd share a dish that I started making a couple months ago, during the final few weeks of the season: A breakfast skillet with herbs aplenty, potatoes, kale, blistered tomatoes, and feta. I kept bringing home bags of these nifty "pull-apart" tomatoes from the farmers' market, which were perfect for blistering. But feel free to use whatever small tomatoes you can get your hands on.
Also feel free to use whatever leafy herbs you've got around, and don't be shy. In a breakfast skillet with herbs by the handful, any combination of parsley, dill, cilantro, or basil will work great.
Heaps of herbs make up the backbone of most of the food I grew up with, but I find that the uninitiated are usually a little wary of adding such a large quantity. So promise me that you won't do a little restrained sprinkling, and that you'll really go for it. It's truly hard to overdo it. (Although the same can't be said for woody herbs like rosemary, thyme, and oregano. They can get a bit perfumey).
Basil tends to be a bit less expensive and easier to find in large quantities later in the summer. But cilantro and parsley are perfect for early summer and late spring, and it's easy to change this skillet up with whatever you've got on hand, no matter the time of year.
For a guide on chopping herbs like a pro and storing them so they'll last for weeks, don't miss my herb post. Having a few containers of cilantro and parsley in the fridge makes everything a little more delicious. And once you know how to chop them efficiently, you're on your way to easy and delicious meals.
Print
breakfast skillet with herbs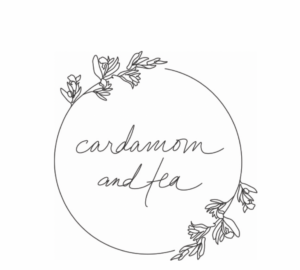 Total Time:

20 minutes

Yield:

4 servings
Neutral oil (e.g., avocado or canola)
About

4

medium gold potatoes, sliced into

½

-inch-thick wedges [455g]
Salt

1 cup

sliced green onion [50g]

4 cups

coarsely chopped kale leaves [80g], from about

1

very small bunch

2

medium cloves garlic, finely minced or crushed through a press [10g]

1 pint

cherry tomatoes [300g]

1 cup

chopped leafy herbs [40g] (any combination of dill, cilantro, parsley, and basil)

½ cup

crumbled feta [75g]

3

or 4 medium or large eggs (optional)
Instructions
Preheat your oven to 450°F [230°C].
Place an oven-safe nonstick or cast iron skillet over medium heat for a few minutes. Once it's hot, add about 3 tablespoons oil and swirl to coat evenly. Add half of the potatoes (they should be in one single layer), season to taste, and let them sit until crispy on one side (about 5 minutes). Flip and let them get crispy on the other side (5 more minutes). Once the potatoes are crispy and cooked through, remove to a large bowl with tongs or a slotted spoon, and cook the second batch the same way.
Add the green onions kale to the remaining oil in the skillet and season with a pinch of salt. Stir for about 2 minutes, then add the kale and another pinch of salt. Stir the kale and onions often for about 4 minutes. Once the kale softens and wilts, add the garlic and cook for 1 more minute, stirring constantly. Remove to the bowl with the potatoes, and increase the skillet to medium-high heat.
Add 1 teaspoon oil to the skillet, swirl to coat, and add the whole cherry tomatoes. Let them blister and soften slightly for only about 2 to 3 minutes, while shaking the pan or stirring them constantly. Don't let them turn into tomato sauce, and remove to the bowl as soon as they start to split open in spots. Remove the empty skillet from heat.
Add most of the chopped herbs to the bowl, along with most of the feta (hold back some of each). Gently toss everything together, season to taste, then return to the warm skillet.
Sprinkle the remaining feta and place in the oven for about 5 to 7 minutes, just until it's warmed through and the feta has melted and slightly browned.
While the skillet is in the oven, fry or poach the eggs using your favorite technique.
Top with the cooked eggs, sprinkle on the reserved herbs, and enjoy.