Well, I've got some big news! We just moved to Melbourne, Australia!
As I write this, we haven't even been here a full twenty four hours, and I can already tell how much we're going to love our new home. While we haven't had a chance to get out and see the city, I've already fallen head over heels for every single place I've casually stumbled upon while running from one boring errand to the next. I don't remember the last time I just happened to walk past a Middle Eastern market in the city I live in, so it was pretty surreal to just happen upon one here a couple hours ago, and to stroll down the aisles and see all my favorite olives, cheeses, and breads. It hasn't totally sunk in yet, and it means so much.
I'm also really excited to meet my Melbourne blogger friends and my extended Assyrian-Aussie family, and to get to know the community here. And holy moly, I obviously had the best flat white this morning. Oh and I stumbled upon the most adorable pasta shop for lunch.
So we're thrilled to be here, although also very sad to leave Hong Kong. I've gotten a lot of questions from friends and readers about whether we're leaving because of the current state of affairs, so I just wanted to address that openly and say that it had absolutely nothing to do with our decision. We admire the protestors and their courage in the face of indifference and cruelty, we love Hong Kong, and we hope things end peacefully and justly. I love these posts from Mandy Lee and Charmaine Mok who said it better than I ever could.
Before we packed up our entire kitchen, I baked this cake to celebrate our big life change. It's a layered spongecake inspired by lamingtons, an Australia/New Zealand treat. They're usually cut into single-serving squares before icing and coating in coconut flakes, but I was inspired by my friend Ankiet to try it as a layer cake. And while lamingtons are often filled with cream and jam, I decided to replace the jam with one special ingredient: qamardeen! (AKA gamardeen or qamar al din).
Qamardeen is a super tangy apricot paste/fruit leather that reminds me of my childhood. Every time I'd go to my grandparents' house, they would have snickers bars and qamardeen waiting for us in the drawer with the neatly-folded kitchen towels. Last summer, as Simon and I got ready to return to Hong Kong, my grandmother sent me home with a packet of the stuff, and I decided to save it for something special instead of just eating the entire thing in one sitting like I usually do when I'm in the US. I've never found a way to track this ingredient down in Hong Kong, so it felt particularly priceless to have probably the only sheet in the whole city. And when you have an ingredient that special, you want to make sure you really appreciate it. This cake was just the thing!
Oh but don't worry: if you want to bake this cake but don't have qamardeen handy, don't sweat it. You can totally use apricot jam for a similar flavor (check out the notes below the recipe for specifics).
The only tricky thing about baking with gamardeen is that it can be a little on the chewy side. When it's used for anything other than eating as a snack, it's often softened by soaking it in water (e.g., turning it into an apricot drink). But soaking it for this recipe would be too finicky and messy, because it would become way too disintegrated and difficult to handle.
I reached out to my friend Mai for some advice, because she has a lot more experience working with qamardeen than I do. Mai suggested blending it directly into the whipped cream, and while that sounds unbelievably delicious, her idea actually inspired me to do something a little different. Instead, I cut out a cake-sized circle of qmamardeen by tracing around a cake pan, sandwiched the qamardeen between two layers of whipped cream directly in the middle of the cake, and then let the whole thing sit in the refrigerator for a couple hours to rest. The whipped cream hydrates the qamardeen, and after a couple hours it becomes perfectly sliceable and soft, but still set and just a little bit chewy.
If you decide to use qamardeen in this cake (instead of apricot jam), make sure it's really good quality, or it will be too difficult to slice through. The imported qamardeen of my childhood was chewy enough to send you to the dentist, but ones I've had more recently are much softer and better preserved. I've noticed that most manufacturers have switched to vacuum sealing, which helps the texture stay super soft. And don't forget, if you have trouble finding quality qamardeen, you can always make your own if you're feeling industrious!
Oh and one last note about the recipe: Chocolate truffles are not exactly a traditional lamington decoration, but I added these to reduce wastage. I love the look of poured-ganache cakes, but they always require a bit of runoff. So if you want to put that excess chocolate to use, be sure to let it fall on a clean sheet pan, scrape it up (with all that excess coconut), let it chill for a few, roll it into truffles, and coat in some extra coconut. You'll find more specific instructions in the notes below the recipe.
Hope you enjoy this cake as much as we're enjoying our new home.
Print
apricot lamington layer cake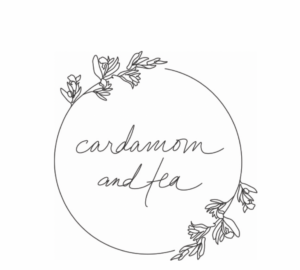 Prep Time:

40 minutes

Total Time:

4 hours

Yield:

12 slices
for the cake:
6

large eggs (

330g

)

150g

granulated sugar (

3/4 cup

)

150g

all purpose flour (

1 cup

+

2 tablespoons

)

1 teaspoon

baking powder

1/4 teaspoon

salt
for the filling:
230g

heavy whipping cream (

1 cup

)

15g

sugar (

1 tablespoon

)

1

cake-sized sheet of good quality qamardeen (can easily substitute apricot jam)*
for the decoration:
175g

milk (

3/4 cup

)

14g

butter (

1 tablespoons

)

225g

chopped chocolate (

1 1/2 cups

)

100g

finely shredded coconut (

1 cup

)
Instructions
Preheat the oven to 350°F (177°C) convection.** Line 2 8-inch round cake pans with parchment.
Combine the eggs and sugar in the bowl of a stand mixer. Beat on high with the whisk attachment until it turns very pale and more than doubles in size (about 6 minutes). When you lift the beaters, the trail will slowly disappear back into itself after 1 full second. Set aside.
In a small mixing bowl, combine the flour, baking powder, and salt. Sift about 1/3 of the flour mixture evenly over the surface of the whipped eggs/sugar and carefully fold it in with a rubber spatula, scraping the bottom. Repeat with the next 1/3, and then with the final 1/3.
Divide the batter evenly between the 2 lined cake pans, and spread the batter evenly all the way to the edges of the pans. Drop the pans from about an inch above the counter once or twice to knock out any big air bubbles.
Bake for about 15 minutes. To test for doneness, gently press on the surface toward the middle—it should slowly spring back after a second.
Carefully run a knife around the edges to free the cakes, transfer them to a cooling rack, and peel off their parchment paper. Let them cool.
Whip the cream: Place the whipping cream and 15g sugar in the bowl of a stand mixer. Use the whisk attachment to beat to stiff peaks (keep a close eye on it so it doesn't overbeat).
Cut out the qamardeen (if you're using apricot jam instead, skip this part): Open up a package of qamardeen and place it on a cutting board with the plastic still underneath it (or use a sheet of parchment instead). Place an 8-inch round pan on top of the qamardeen, and use a sharp knife to trace around the edge of the pan to cut out a circle of qamardeen (use scissors if you have trouble). Remove the qamardeen scraps from around the cake pan. Set the 8" circle aside until you're ready to use it.
Place one cake layer on a cooling rack set over a sheet pan. Top with a thin layer of whipped cream (about 1/8 inch thick), followed by the round qamardeen sheet (carefully lift the plastic away from it once you're ready to place it). Top the qamardeen with another thin layer of whipped cream, followed by the other layer (flat-side-up).
Fill in any gaps on the side with a little extra remaining whipped cream and smooth the sides out.
Once the cake is assembled with the qamardeen and cream, heat the milk and butter in the microwave (or stove) until it's barely simmering. Pour over the chocolate in a small bowl and let it sit for 2 minutes. Stir together until it's totally smooth.
Pour the chocolate sauce over the top while it's still warm and runny, and use an offset spatula to encourage it down the sides to coat everything evenly (no worries about smoothness). Sprinkle shredded coconut over the top and pat it on the sides until it's evenly coated.***
Let the cake sit in the fridge for at least 2 hours and then let it sit out for about 30 minutes before slicing and serving.   Storage: While cakes don't usually keep very well in the refrigerator, this one will last for about 24 hours (covered) without staling one bit. After that, you should freeze individual slices and thaw them in the microwave as needed (it will technically last longer than 24 hours in the fridge, but all cakes stale in the fridge rather quickly, and last much longer in the freezer).
Notes
* Make sure you use very good quality qamardeen, otherwise the cake will be impossible to cut through. Qamardeens vary a lot in quality, but fresh qamardeen should be chewy but soft, and you should be able to easily tear it with just your hands. If you can't find good quality qamardeen, you can totally use apricot jam instead (also super delicious, and the exact same flavor). Simply spread a layer of jam on one cake, a layer of whipped cream on the other, and sandwich them together.
** No worries if you don't have convection—it might just take a couple minutes longer to bake through.
*** Feel free to stop here for a traditional look, or if you want the same exact look as the cake in this post, make sure you scrape up the excess chocolate and coconut from the sheet pan, place it in a small bowl, and chill it for 1 hour. Once it's firm enough to handle, scoop small pieces of the ganache and roll them into smooth balls. Roll these truffles in a little more shredded coconut. Warm the rest of the unused ganache in the microwave, and dip the very bottom of each truffle in chocolate to help it stick to the cake—arrange them in a circle border.