My mom is always cooking something delicious for someone. Last night, I called her to talk and she was chopping tabbouleh for my sister's boyfriend just because she knows it's his favorite and wanted to send some over. She plans huge family dinners all the time, and when she has to plan a big meal at the last minute, you'd never know that she didn't spend all week cooking. The secret to her effortless entertaining is the Assyrian kebab.
The key to a good kebab is to completely overload it with herbs. This is what makes it both easy and impressively flavorful. My family uses a ton of cilantro and a decent amount of green onions, so that every bite has an intensely herby flavor. Feel free to experiment with this recipe, as long as you capture the essence of kebabeh—that is, the intensely herby flavor.
We usually serve them on samoon bread, which is available in many Middle Eastern markets, and if you can't find it, you can always make your own samoon. But if you don't feel inclined to bake your own, you can use any other bun or bread. Assyrian food is a diaspora cuisine, so it's not unheard of to eat a kebab on a parker house roll or a Hawaiian roll. We shape kebabs into an oval shape, which nicely matches the oval shape of samoon, but you can use whatever shape makes sense for the bread you have.
My family often eats kebabs plain, but you can add a lot of toppings to make it more of a special occasion food. We sometimes add sliced cucumbers and tomatoes, as well as a dry salsa of sumac, parsley, and green onions.
Print
kebab burgers | kebabeh gu samooneh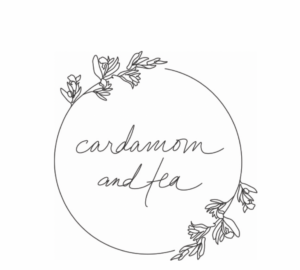 1/4 cup

finely chopped parsley

3 tablespoons

finely chopped green onions *

1 tablespoon

+ 1 teaspoon sumac (or

2 tablespoons

lemon juice)

1/4 teaspoon

fine sea salt or table salt (or to taste)

2 1/2

pounds ground beef (a combination of chuck and sirloin, or a mix that is about 80% lean)

1 cup

chopped cilantro leaves *

1/2 cup

chopped green onions *

2 teaspoons

kosher salt (or

1 1/2 teaspoon

fine sea salt/table salt), or to taste

1/4 teaspoon

black pepper, or to taste
About

2

to

3

thinly sliced plum tomatoes (for serving)
About

2

to

3

thinly sliced small Persian cucumbers (for serving)
Instructions
For the dry salsa: Combine parsley, green onions, sumac, and 1/4 teaspoon salt, and set aside.
Preheat a gas or charcoal grill to medium high heat (or turn your oven's broiler on 5 to 10 minutes before you're ready to cook the patties).
Combine the ground beef with the cilantro, green onions, kosher salt, and black pepper. Mix everything just until it comes together. Do not over-mix or your kebabs will be tough and rubbery.
Shape the kebabs into approximately 12 ovals.
Grill or broil for about 5 to 7 minutes per side until they are cooked all the way through. **
Serve the kebabs on samoon (or your bread of choice), topping each with a heaping teaspoon of the salsa, and a couple slices of tomato and cucumber.
Notes
* For grocery shopping purposes, this normally comes out to about 1 bunch cilantro and 1 bunch green onions (with the onion bunch split between the two components of the dish).
** Kebabs are most often served medium-well or well, but you can serve yours medium rare if that's what you prefer.