For my husband Simon's birthday (this week! 🥳), he requested that we come up with a recipe idea together, and that I develop it and test it to make his vision a reality. Since Simon's been enjoying all the snickerdoodles I've been making, he went with snickerdoodle/blondies hybrid. And after discussing how to make these snickerdoodle blondies work, I decided to write up a few thoughts on baking mashups in general.
So if you're interested in making your own mashup, feel free to read through. You might even want to read on to decide whether to spend three hours waiting in line to try the latest craze. Really good mashups take two beloved desserts to create something new and exciting. Not-so-good mashups risk losing the two things we loved in the first place.
Or if you're just here for the snickerdoodle blondies, feel free to jump to the end of this post for the recipe. Either way, you don't want to miss this one.
how to create a dessert mashup
The kind of dessert mashup I'm talking about is not the kind where you layer two desserts together. (E.g., brookies, donut ice cream sandwiches, etc.—delicious, but not the subject here). I'm talking about the kind of mashup where you take features of one thing and combine it with features of another. This kind of dessert mashup creates a whole new thing.
The cronut, for instance, takes some of the best features of both croissants and donuts, and marries them together. Certain other hybrids are more like Frankenstein's monsters, losing what we loved about each dessert in the first place, and replacing each one with new slightly worse qualities, just for the sake of merging the two.
For instance, I don't love big loaves of pretzel bread. More than anything, I love pretzel rolls' vast surface area of dark brown crust. You lose out on so much of that when you boil and bake the dough into a giant loaf. We're all going to disagree a bit about our favorite features of various baked goods. Perhaps you always wished that pretzels had just a little less brown crust, because you don't like bitter flavors.
But when coming up with your own dessert mashup, it's important to spend a few minutes coming up with something that keeps all your favorite features of your favorite things. This post shows you how to come up with an idea, but I won't get into recipe developing here. Check out this post if you want a little primer.
Ok, let's go!
The first step: choose two desserts that you think might merge well, and draw a venn diagram.
Choose two desserts that are not too similar but also not too different. Make sure you choose two things that you completely understand (both culturally and technically. If you don't fully understand one of the things, research it until you do, or try another dessert that you've got a better handle on.
List out features like important ingredients, ingredient ratios, qualities, and/or techniques. Draw a venn diagram to help you think through whether these two desserts actually go well together, or if they're incompatible and best left on their own.
Here's my venn diagram of snickerdoodles and blondies:
Once you've got your venn diagram, ask yourself some questions about it. These questions will help make sure you don't lose the thread, to keep the best of both worlds:
1) Which of the features of each dessert are essential, and which features are you willing to let go of?
In this case, snickerdoodles absolutely must be made with white sugar and cream of tartar, and they need to be coated in some sort of spiced sugar. But I'm open to the idea of changing the least important of the 4 features of snickerdoodles: their shape. E.g., a snickerdoodle without its spiced sugar coating is just a sugar cookie. A snickerdoodle with cinnamon sugar mixed into the batter is just a cinnamon sugar cookie. But a snickerdoodle that's been baked into one giant cookie and coated in cinnamon sugar is still a snickerdoodle, even though it happens to be a giant one.
The essential features of blondies: They must be baked in a pan, and they must have some chocolate chips or chunks mixed in. Unlike snickerdoodles, their shape makes them what they are. E.g., if you add a little extra flour and roll them into balls, they become plain old chocolate chip cookies. The brown sugar, on the other hand, is a much less important component. Blondies are still blondies if they're missing the brown sugar.
So let's go ahead and cross off the less essential features:
2) Are any of the remaining essential features incompatible?
To decide if this plan will work, we need to decide if any of the remaining things are incompatible.
For instance, if we had instead decided that blondies must be made from brown sugar, and that snickerdoodles can only be made with white sugar, then these two desserts would not be good candidates for a mashup. But luckily, we've decided that we don't absolutely need brown sugar to make blondies, so it's looking good. Likewise, we've decided that the shape of snickerdoodles isn't super important, but if we had instead decided that the shape of snickerdoodles and the shape of blondies were both equally important, then (again), this wouldn't be a good candidate for a mashup.
Luckily we're in the clear. We have full compatibility between left and right. Everything on the left is totally compatible with everything on the right. We're keeping the snickerdoodle cinnamon sugar coating, getting rid of the brown sugar, keeping the white sugar, keeping the cream of tartar, adding some chocolate chips, and going with a chewy vanilla batter that can be poured into a pan and sliced into bars.
But doable plans aren't always good plans:
3) Did we create any new problems? How can we solve them?
For instance, one of the best things about snickerdoodles is their crackly cinnamon sugar crust. If we instead sprinkle a pan of blondies with cinnamon sugar, we risk losing all that surface area and might not get a satisfying amount of coverage.
And what about the brown sugar that we're leaving out of the blondies? While not 100% essential, will we miss it? Or are we adding another similar flavor or texture to compensate?
Finally, we've got the problem of a moderately sweet cookie that's also going to be stuffed with chocolate chips, which might just push them over the edge to cloying territory.
To solve the surface area problem, I developed a recipe for relatively thin blondies, rather than super deep-dish ones. That way, we'll get a ton of crackly cinnamon crust with each slice.
After thinking a bit more about the issue of the brown sugar missing, I decided that we've compensated with the addition of cinnamon sugar. Brown sugar and cinnamon both add a nice warm note. But to make sure we don't lose any of the chewy/gooey texture that brown sugar would've provided, I made sure the recipe didn't have too much flour.
And to solve the too-sweet problem, I went with dark chocolate instead of milk/semisweet chocolate. While milk or semisweet goes great in a blondie, dark chocolate goes much better with a sweeter snickerdoodle batter.
4) Finally, is this new dessert mashup still recognizable as both things?
Sometimes when we create a mashup, we lose sight of one of the two base desserts by the end of the process. Are both still identifiable? Can you see the snickerdoodle and the blondie? Or just one or the other? Can we really still call these "snickerdoodle blondies"?
If you're trying to combine two things that are just way too similar, like trying to combine a brownie with devil's food cake, you're going to have trouble finding enough friction and difference to have both things represented meaningfully in the final product.
On the other hand, if you're trying to combine two things that are way too different, you might have trouble finding enough common ground to bring them together, and one of them might get a bit lost. Like, if you took baklava and tried to cross it with rice pudding, you're probably just going to end up with a spiced rice pudding or a really mushy baklava (or you're going to go the "brookie" route, sprinkling some baklava on your rice pudding, which is delicious, but isn't really the kind of mashup we're talking about here). It's going to be hard to see both desserts represented in a mashup of such disparate things.
But in this case, we've still got iconic features of both, and neither takes anything away from the other, so we are all good to go. At last, snickerdoodle blondies!
A few last thoughts: Do you really need to go through this whole process? I mean, we're talking about fun dessert mashups here. This is obviously not an emergency. But going through this process will go a long way in making a mashup that feels like it's truly both things at once. Instead of just dusting your classic blondies with a cinnamon sugar topping, or baking snickerdoodle batter in a pan and slicing into bars, you'll make something that's greater (or at least fun and different from) the sum of its parts. Merging two desserts while keeping recognizable features of both is a challenge. But it's also fun and worth trying out!
Print
snickerdoodle blondies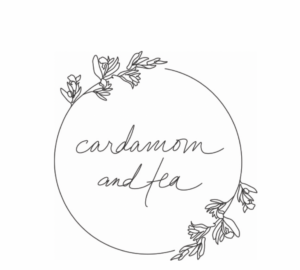 Prep Time:

15 minutes

Total Time:

2 hours
For the batter:
Butter, for greasing the pan

1 cup

all purpose flour (

130g

)

1 teaspoon

cream of tartar (

5g

)

¼ teaspoon

baking soda (

1g

)

1

stick butter (

115g

), melted and cooled*

1 cup

granulated sugar (

200g

)

1

large egg (

50g

), straight from the refrigerator

1 teaspoon

vanilla extract (

5g

)

½ teaspoon

salt (

3g

)

⅔ cup

dark chocolate chunks (100)
For the topping:
1 tablespoons

sugar (

12g

)

1½ teaspoons

cinnamon (

3g

)
Instructions
Preheat the oven to 350°F (180°C). Cut a parchment square the size of the bottom of a 8 inch (20 cm) square baking pan. Grease the pan with butter on the bottom and sides. Press the parchment onto the bottom of the pan, flip the parchment over so it's greased on both sides, and again press onto the bottom of the pan so it makes very good contact with it.
In a large mixing bowl, whisk together the flour, cream of tartar, and baking soda. In a separate medium mixing bowl, whisk together the butter, sugar, egg, vanilla, and salt until completely incorporated. Add the wet ingredients to the dry ingredients and stir together just until there are a few visibly dry pockets remaining. Add the chocolate chips and stir together until they're evenly distributed and there are no streaks of flour (but do not overmix).
Pour the batter into the parchment-lined greased pan. Smooth out the top.
Mix together the sugar and cinnamon, and sprinkle it very evenly over the top of the batter. Gently tip and tap the pan to shake it around if it's too clumpy in spots.
Bake for about 25 minutes, until a toothpick inserted in the center comes out clean and meets with some slight resistance. Cool in the pan for 15 minutes, then trace around the edge with a knife, and remove by carefully inverting and then inverting again. Let cool at least 15 more minutes before slicing (let it cool completely, at least 1 hour, for cleanly sliced pieces).
Notes
* Make absolutely sure your melted butter is no longer warm, otherwise your chocolate chips will melt. Using an egg straight from the refrigerator (rather than at room temperature) helps make sure the wet ingredients aren't too warm.