A few summers ago, I was obsessed with grilling radicchio. It all started when some friends rented a cabin in the Poconos, where we spent a lot of time making double-decker s'mores, playing Settlers of Catan, and spying on the family of black bears that liked to hang out in the back yard (which was kind of terrifying, but also absurdly adorable from a distance). I volunteered to coordinate the food for our trip, and one of our favorites was Melissa Clark's grilled sausages and radicchio, which was simple and perfect in every way. From then on, I worked grilled radicchio into just about any meal I could, and it's been a perennial favorite ever since.
So a year ago, when I was still really new to blogging, I developed a recipe for grilled radicchio fattoush, but I got carried away piling on way too many ingredients, and the whole idea got kind of lost in my unfinished drafts of blogposts. Then recently, I revisited it, and came up with this more streamlined and thoughtful version, which I'm now super excited to share.
Fattoush is such a wonderfully tangy, acidic salad, so radicchio (especially grilled) works perfectly in place of romaine, because all the pomegranate molasses and sumac nicely balance the bitterness. Growing up, fattoush was at just about every single dinner at my grandparents' house, so the classic version will always be my favorite, but it's fun to mix things up once in a while.
This is a lovely salad for fall, because radicchio is in season and a little easier to find right now, and (if you ask me) October is the perfect month for grilling. It's cool enough outside so that standing over a hot grill doesn't feel like such a chore, but not so cold that the walk over to the grill is bracing. Plus, depending on where you live, you occasionally catch a day that's nice enough for dinner outdoors.
Here in sunny Hong Kong, we have neither fall weather nor space for a grill, but we're going to Tokyo to enjoy both next month, and we can't wait. Simon's going to be working a lot of the time, and I'll be vacationing on my own for part of it, so feel free to message me with all your favorite solo Tokyo activities.
Print
grilled radicchio fattoush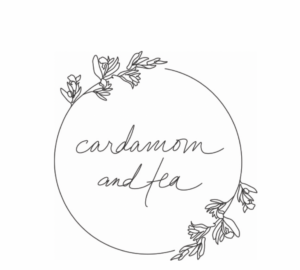 Prep Time:

25 minutes

Total Time:

35 minutes

Yield:

8 to 10 servings
2

medium heads radicchio (about 1 1/2 pounds, or 1 pound

5 ounces

without the core)
olive oil

2

pitas

2 tablespoons

pomegranate molasses*

3 tablespoons

lemon juice
Salt

2 tablespoons

sumac (plus up to

1 tablespoon

more for garnish, optionally)

1 1/2 cups

tomatoes in bite-sized pieces

1 1/2 cups

Persian cucumbers in bite-sized pieces (about

3

Persian cucumbers)

1

large red bell pepper, cut into bite-sized pieces (green is more traditional, so feel free!)

3/4 cup

coarsely chopped mint

1/2 cup

chopped green onions

1 1/4 cup

coarsely chopped parsley
Instructions
Pre-heat the grill** over very high heat. Split each radicchio in half, from stem to end, leaving them as intact as possible. Coat the cut sides in olive oil.
Once the grill is very hot, place the radicchio cut-side-down. Grill, uncovered, for a maximum of 4 minutes (don't let them become soft). Do not turn or flip the radicchio, and check on them frequently. As soon as they are charred, remove immediately and cool, cut-side-up on a plate. The radicchio should remain largely raw throughout and charred only on the cut side. Chop the radicchio into large bite-sized pieces and place in a large bowl.
Preheat the oven to 400° F. Cut the pita bread into bite-sized pieces and coat in about 1 tablespoon olive oil. Spread out in an even layer on a sheet pan and bake for about 10 minutes, until they're golden brown and crunchy.***
Whisk together the pomegranate molasses, lemon juice, 2 tablespoons olive oil, 1/4 teaspoon salt (or to taste), and sumac.
Place the radicchio in a large salad bowl with the tomatoes, cucumbers, bell pepper, mint, green onions, and parsley. Give the dressing one more whisk, and then pour it over the salad. Toss everything together until everything's evenly coated. At the last minute, add the pita chips, toss it together, and serve immediately.
Notes
* In my opinion, pomegranate molasses isn't totally essential for fattoush, so if you don't have it, feel free to use a little bit of honey and a little extra lemon juice. Sumac, on the other hand, is essential.
** If you don't have a grill, you can do this with a broiler or stovetop cast iron grill grate, but you won't get quite as much char as a hot grill. Use the hottest possible temperature, set your broiler tray as close to the heat source as possible, and keep a close eye on them to make sure they're not cooking through.
*** You can alternatively bake the pita chips with the residual heat of the grill to save energy, but be careful that they don't burn, and make sure you use indirect heat (don't place the pita chips directly on the grates).
Meal-planning suggestions: To get the most out of heating up the grill, you can plan a whole grilled meal around this dish. Once the radicchio is done, send it inside for someone else to throw the salad together while you stay outside to grill more. It goes great with grilled veggie shish kebabs, grilled corn, grilled sweet potatoes, and grilled meat, especially sausages with toasted rolls.
Storage suggestions: If you are planning on keeping some of the salad as left overs or packing it to take to work, put some of the dressing in the bottom of a storage container, add the veggies, then the herbs and radicchio, and pack the pita chips in a sealed plastic bag on top. It should keep this way for a couple days. Once you're ready to eat, you can toss everything together and enjoy.